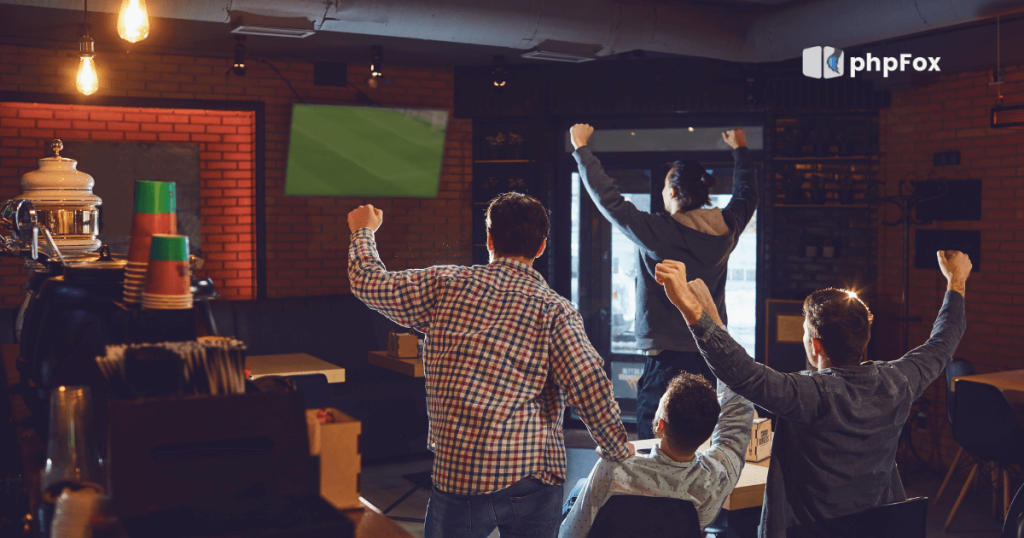 Building a sports community goes beyond creating a website and finding members. It's a combination of user understanding, web design, and key functions. When it's done right, it gives businesses a distinct identity and lifelong values. Today we'll show you how to build a solid and profitable sports community from scratch as well as tools and strategies to support your sports community.
In This Article:
Examples of Sports Forums and Community Sites

How phpFox Can Help You Build a Mighty Sports Community
Wrap Up: Start Establishing Your Own Sports Community
Examples of sports forums and community sites
A sports community can be the ideal platform to build real and strong relationships with sports lovers. Undoubtedly, these connections foster continuous engagement, loyalty, and sales opportunities. Below are a few great examples of successful sports communities that you can relate to:
This is a very active forum and they cover a huge range of sports (NBA, NHL, soccer, basketball, tennis, horse, rugby, golf…). Besides, it provides various accesses to every sport including game schedule, scoreboard, analysis, member discussion, etc. It also has a contest section that awards members for winning small games and contests with Amazon gift cards. This is a great example of how you could engage your members with exciting activities.
Fußball-Club Bayern München, commonly known as FC Bayern Munich, is a professional German sports club based in Munich, Germany. It is best known for its professional soccer team, which plays in the Bundesliga, the top tier of the German soccer league, and is the most successful club in German soccer history. FC Bayern won a fascinating record of 30 national titles and 20 national cups, along with numerous European honors. It is not only a famous football club, it is also a German social media champion, placed at the top of the Social Media Index 2022, curated by the International Football Institute.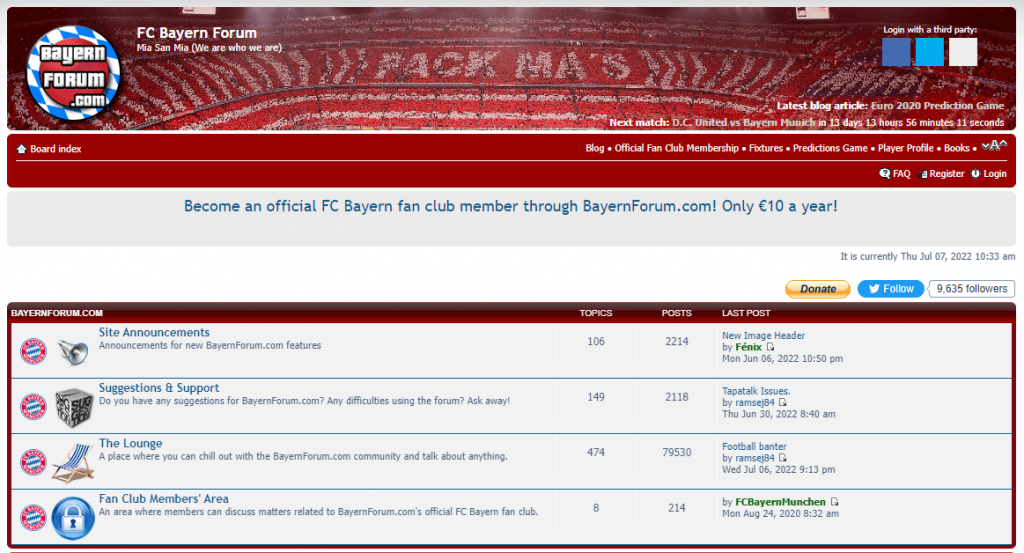 FC Bayern's social media team is active on the main social media platforms – Facebook, Instagram, Twitter, and YouTube – but it also runs its own community forum, which was founded in 2006. The forum is publicly accessible and integrated into the FC Bayern Munich website. As of July 2022, the FC Bayern Munich Forum has over 16,617 topics; 686,214 posts; and 9,083 members. Fans talk about the team, rumors of players' changes, practice, and much more.
Through the use of gamification, community members can collect points, e.g. for starting a discussion, commenting, or liking others' contributions. Based on these points, a ranking is built, retaining a competitive element. Through the FCB Forum, supporters from around the world have the opportunity to become not just loyal fans but also family members.
This forum is also a great choice for sports lovers because you will find the best topics to discuss soccer, horse race, football, baseball, basketball, etc. One of the best advantages of this forum is its simple-to-use community site. The navigation makes it super easy for users to find a topic they are interested in.
How phpFox can help you build a mighty sports community 
phpFox is a feature-rich community platform developed to help you build an all-around and robust online community, no matter what your niche is. Especially, it is popular for providing mobile apps on iOS/Android, add-on solutions, and customization packages to help community owners build their niche site exactly the way it should be built.
Essential features for a sports community 
phpFox is a feature-rich community platform that covers all features to build a sports community from Sign up/ Sign in, Profile update/ Profile management to Activity Feed, Private Groups, Chat rooms, Media gallery, Gamification, etc. You can also increase user engagement by giving members reward points for daily login or comments/sharing on community posts.
Unlimited customization options
By 'unlimited', phpFox offers a full suite of customization solutions for whatever you want your site to work or look like. To be more specific, you may ask to integrate a video gallery with your Youtube channel or other video platforms or request to redesign your website's look and feel to make your sports community look more branded and match your brand theme.
👉See more customization services phpFox can offer to help level up your community site!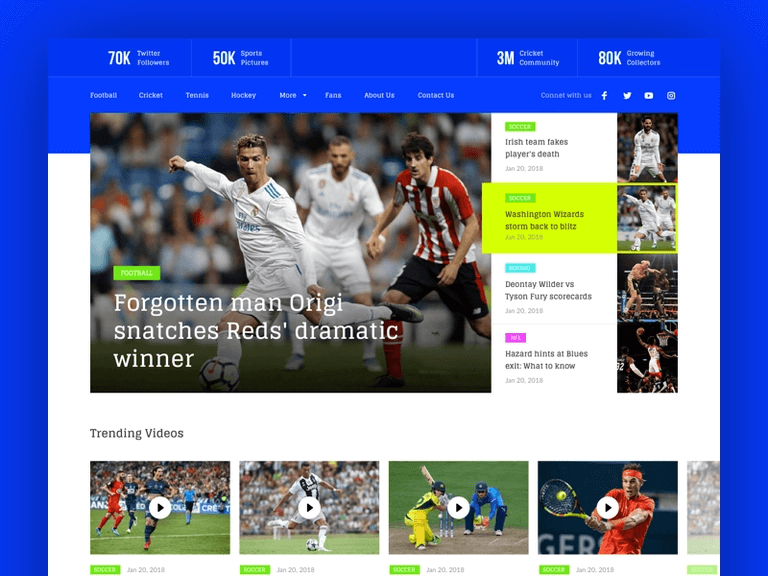 Advanced solutions to step up your game
Apart from essential features, phpFox also provides game-changing solutions to help your sports community stand out from other community sites.
ChatPlus: What makes ChatPlus a must-have instant message tool is its helpful functionalities for online communities. With advanced instant messaging, group chats, and audio/video calls, ChatPlus works just like Facebook Messenger to let you share photos, videos, GIFs, and emojis and communicate faster with members or hold online private meetings on site.
Live streaming: Live events or talks may help sports fans feel extremely united and connected to fellow members if done correctly. Take advantage of the phpFox Live streaming feature to host intimate live talks, Q&A sessions, and giveaway events to boost user engagement and strengthen relationships with your community members.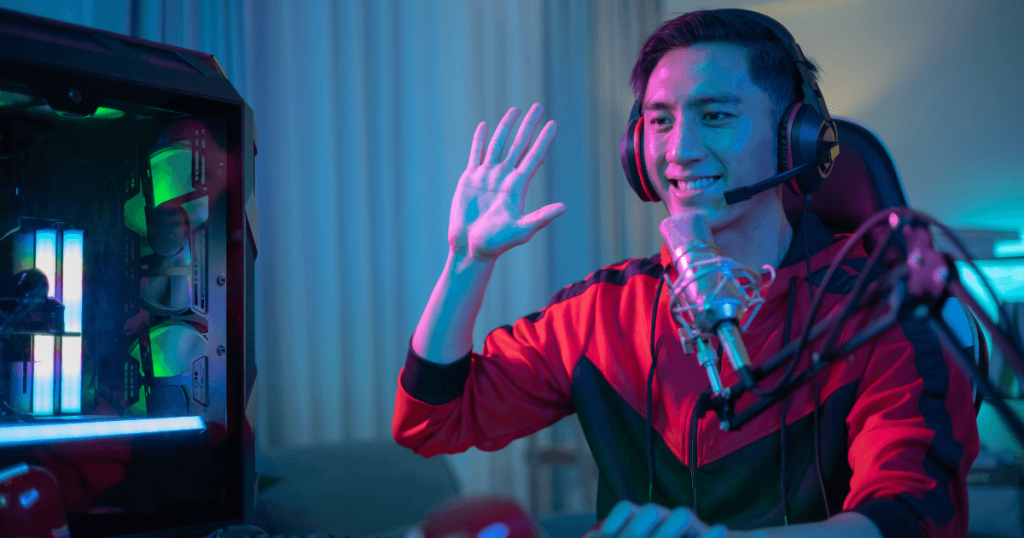 User-friendly mobile apps
Mobile devices are becoming irreplaceable things in our daily life. Mobile apps increase user intention for your business thanks to their popularity and especially push notifications. App owners may utilize this channel to enhance their brands. Fortunately, phpFox is available on Android and iOS platforms with responsive and friendly UI/UX for users.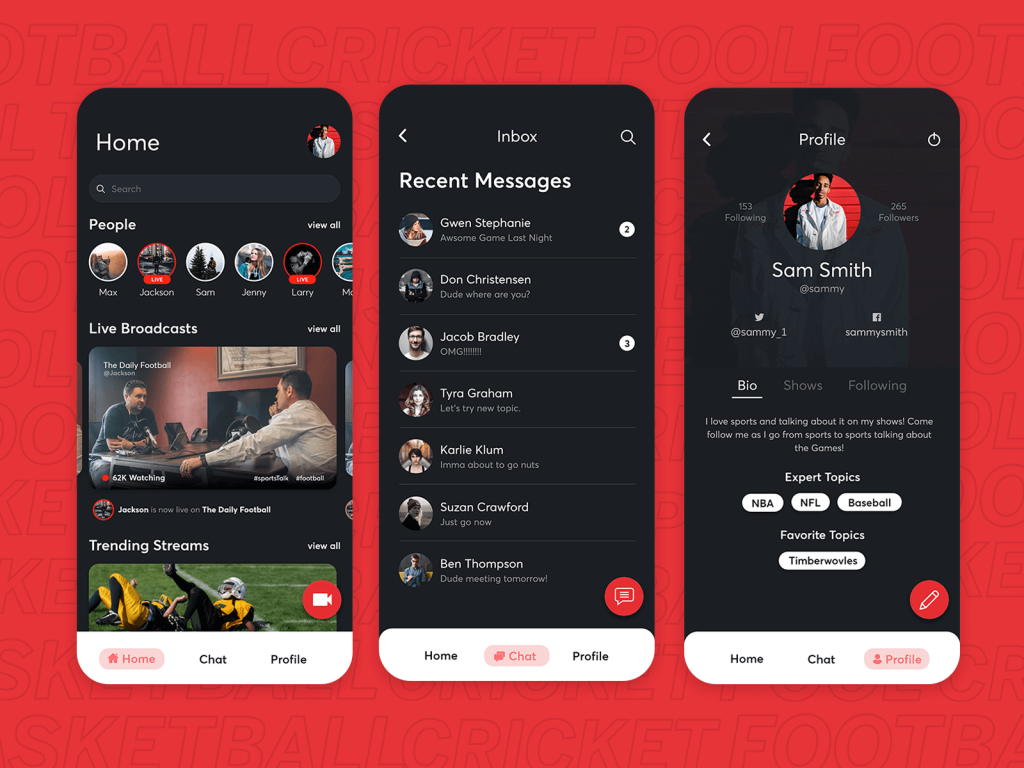 Monetization strategies
After a period of operating and gathering members, you can think of different ways to earn an income with your sports community. There are tons of methods to make money from an online sports community:
– Membership: provide exclusive content for paid membership
– Charge for sponsored content or run ads
– Organize events with partner collaboration
– Open a store to sell branded merchandise
With phpFox's various customization solutions, you can turn any of your monetization ideas into reality within a short period of time.
Wrap up: Start establishing your own sports community!
Above all, starting a sports community is not as difficult as you think thanks to its massive fanbase. You can start by building an intimate community space where fans can easily come to find people with the same favorite sports team or players and make it easy for them to talk and share. A solid online community should be built based on true connections and sharing.
Lastly, if you are nurturing an idea of creating a community for any sport, just get down to the business with the help of phpFox!
DISCUSS WITH US to learn how you can create a branded sports community and turn your successful community into a profitable business!