phpFox
Mobile-Friendly Software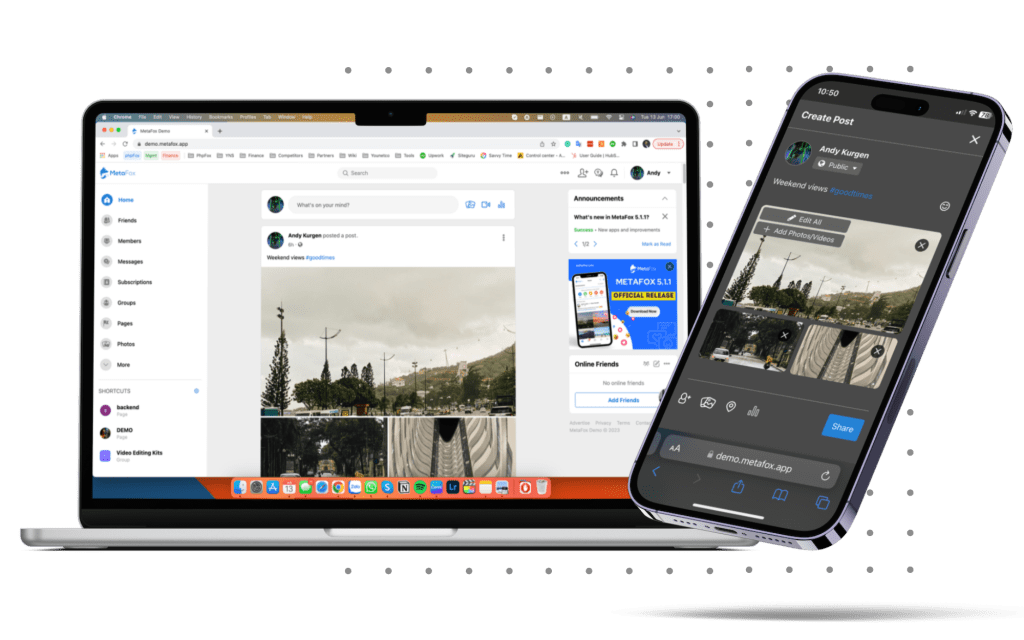 An All New
Mobile-First Web App
Our web app is designed to work flawlessly on your mobile and other devices, no matter what type or model you have. You can access our web app from any web or mobile browsers and enjoy a responsive, user-friendly interface that adjusts to your screen size and preferences.
Try our web demo here.
A Feature Rich
Mobile Apps
Increase your community's awareness and connectivity with our phpFox Native Mobile Apps. Our apps offer instant access and social interaction that boost your conversion rate and value. Your Social Network requires a mobile app to satisfy the online content and connection needs of smartphone users.
Available on App Store & Google Play.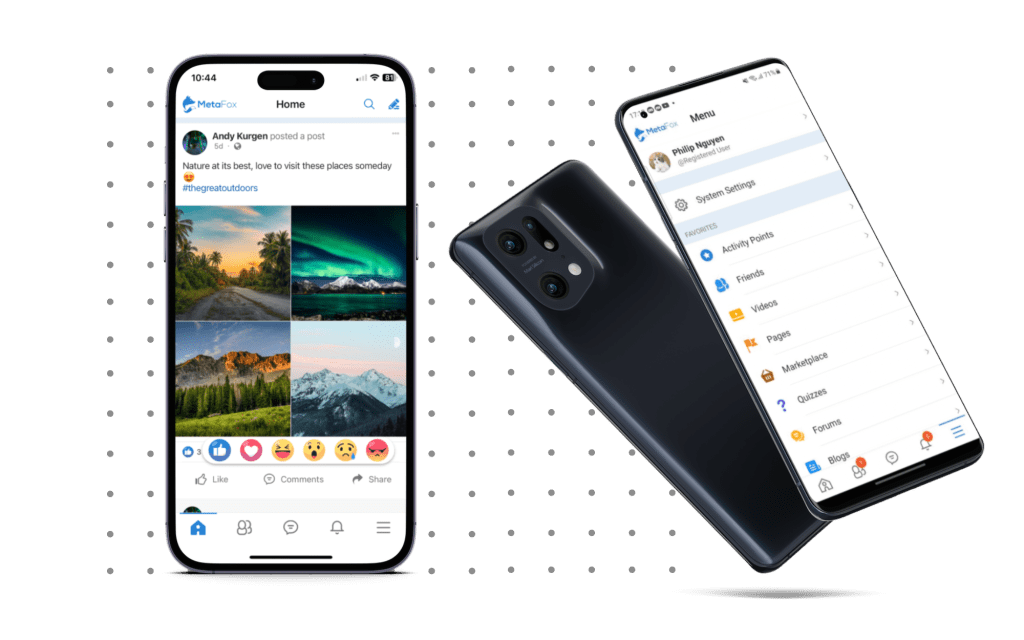 In a world where mobile is dominant, a platform that has both a mobile-first web design and a native mobile app is crucial.
With phpFox web app and mobile app, you can empower your community to grow and engage your members. phpFox provides a platform that is future-ready with the latest and greatest features to build a strong and vibrant community.
phpFox PRO license comes with a phpFox branded mobile app and our ULTIMATE license comes with a native mobile app. So let's go mobile!
No, however, keep in mind that a PRO license comes with a phpFox branded app, while the ULTIMATE license gets a full feature native mobile app.
A web app and a website are both accessible through a web browser, but the main difference is the level of interactivity that they offer.
A website is a collection of web pages that display static or dynamic content, such as text, images, audio, video, etc. A web app is a software or program that runs on the web browser and provides functionality and features to the user.
Another difference between a web app and a website is the complexity and performance. A web app is more complex and requires more development and maintenance than a website. The third difference between a web app and a website is the user experience and design. A web app is designed to be responsive and adaptive to different devices and screen sizes.
Yes, both the apps are compatible with phpFox Mobile App (MetaFox).  
No, however, if you wish to rebuild the mobile app for any reason and if you have exhausted all your free mobile build services then it will cost you $150 for one mobile build service with no changes to mobile app assets, however, if there is any change to the assets then it will cost you $250. 

We also offer mobile app distribution service for $300.
(All in USD)
Trusted by 20,000+ Communities Worldwide