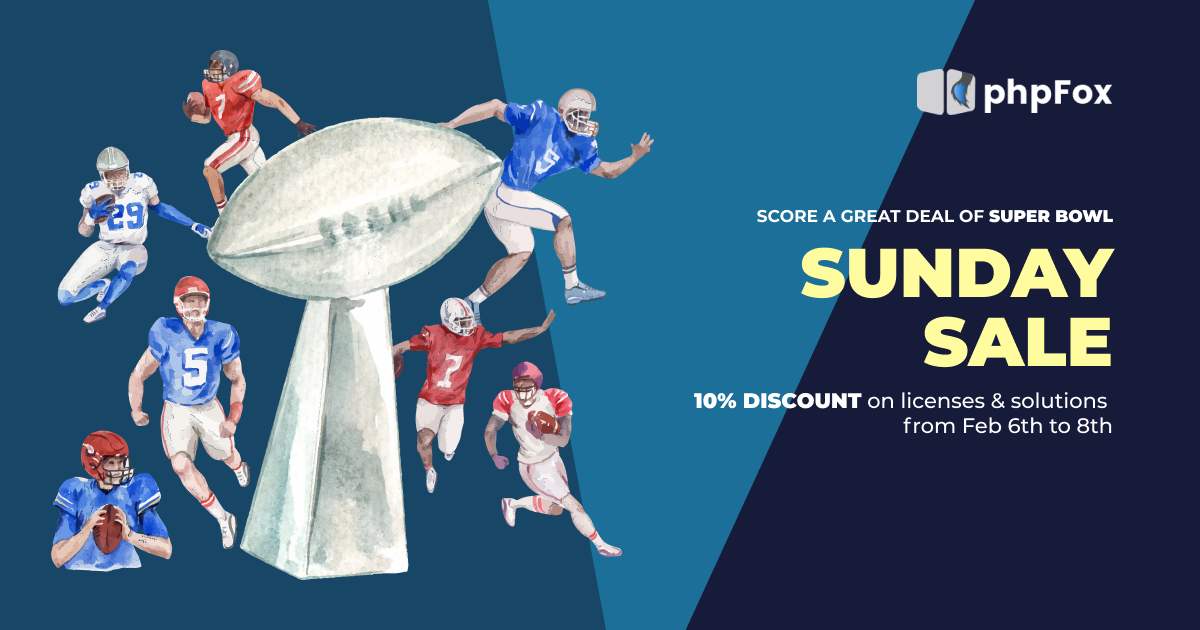 ️🏈 Touchdown our Super Bowl Sunday SALE 🏈
For the best Game Day celebration, we're excited to offer a 10% DISCOUNT on license & solution purchases and upgrades.
Duration: Feb 6th to 8th 2021
Promo CODE: SUPERBOWL2021
Let's score a great deal!
*Please kindly note that subscription licenses are not included in this promotion and the Promo code can be used once per client.
phpFox Expert Promotion
Foxer
A 30% discount for all products and packages
Promo Code: FOXERBWL21
Duration: Feb 6th to 8th 2021