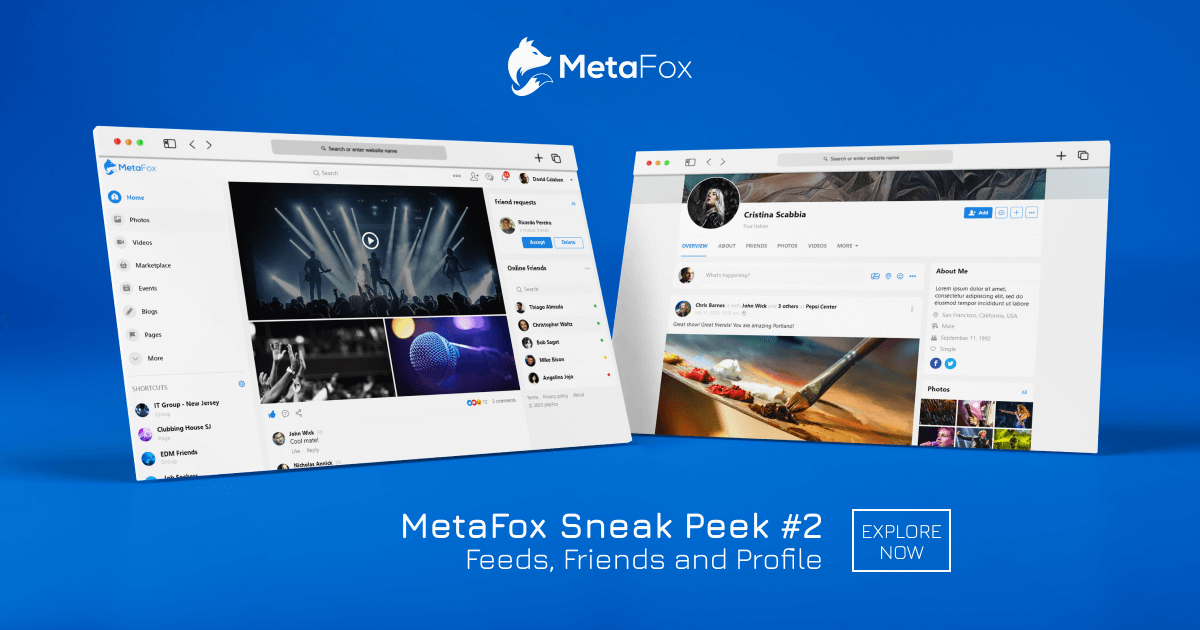 MetaFox Early Bird Pre-Order is about to end! And today, we're excited to show you Sneak Peek #2 for MetaFox: A new style for Feeds, Friends, and Profile. Get ready to dive in and explore shiny new features with superb UX!
⚡Quick reminder: MetaFox Early Bird will end on October 27, 2022 (PDT) so there's not much time left to get it at the best price. Pre-Order here to experience MetaFox and scale up your community!
Interactive Activity Feeds
In MetaFox, we put our focus on the redesigned interface so you can expect tons of new features to brighten up your activity feed!
Create a post with photos, and videos, tag friends, and check-in
Do your community members enjoy sharing photos and videos on their activity feeds? Amazing! MetaFox will posts look more eye-catching by enabling uploading various photos and videos simultaneously!
Even better, you can also tag friends in posts, check-in, and add emojis to express your feelings better. Here is how the feed works!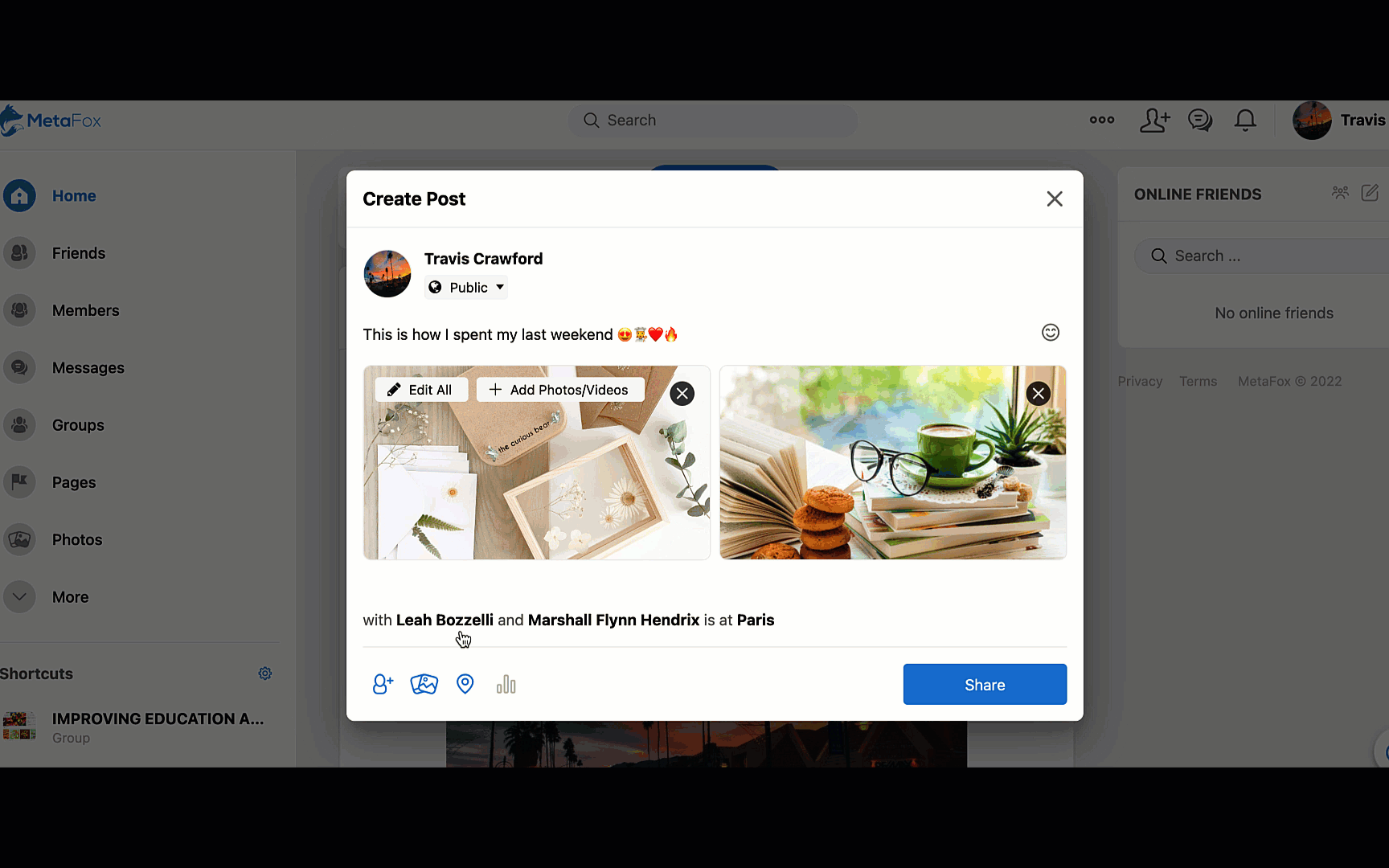 Choose background
When composing a status, you can also select a background to input your caption. This is another fantastic update to communicate with your audience and boost engagement in your online community!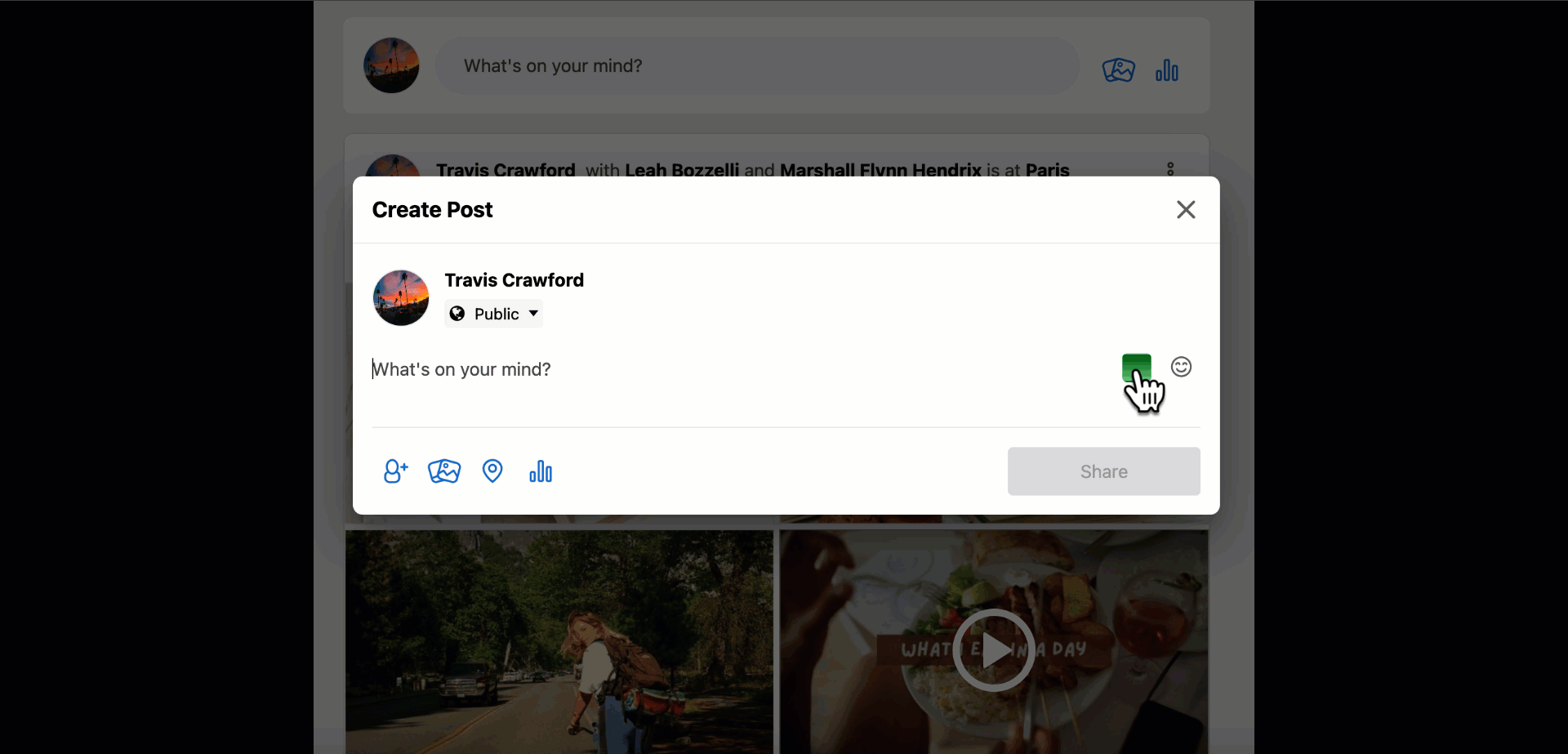 Reactions and Comments
Friends in the community can freely interact with posts on feeds by using reactions or commenting. Especially, users can easily chat with each other through nested comments and stickers/photos.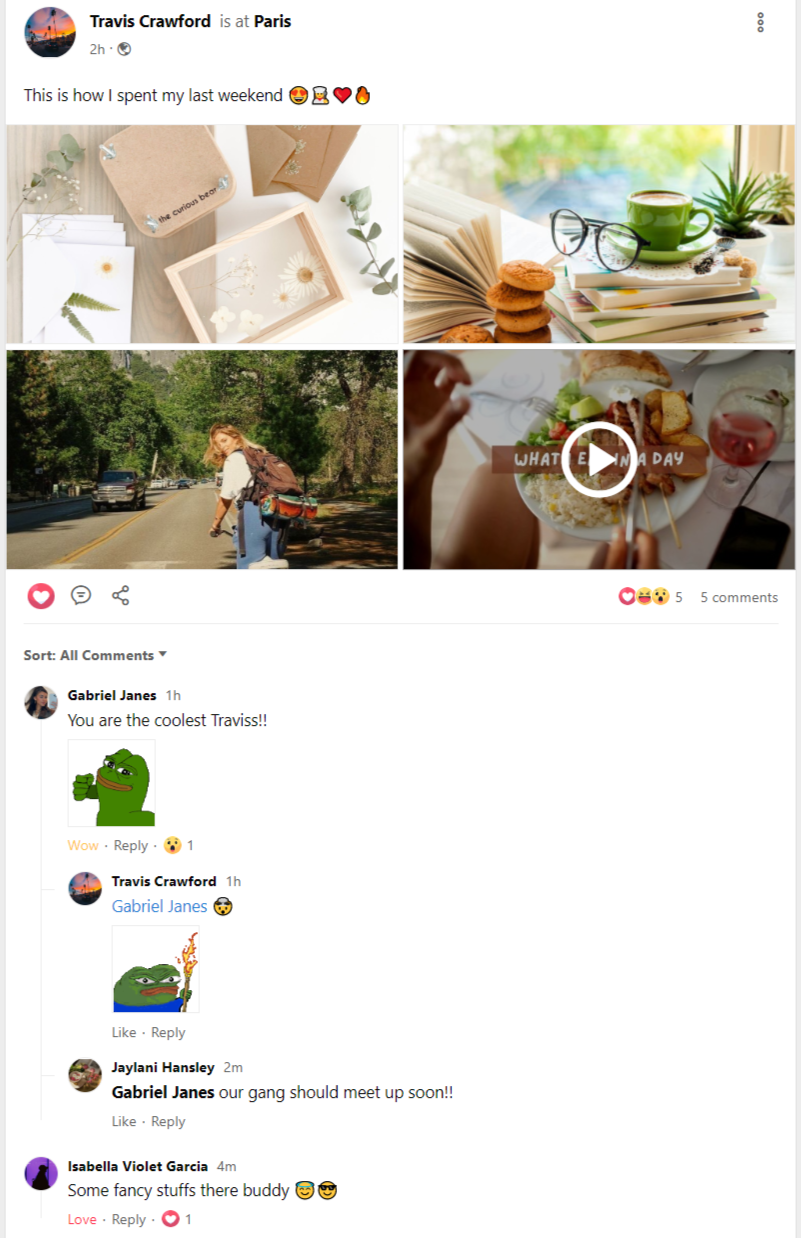 Intuitive All Friends Page
As the name suggests, the Friends page will display all of your friends. Furthermore, it'll have a new look with some incredible updates to better manage and keep track of your community.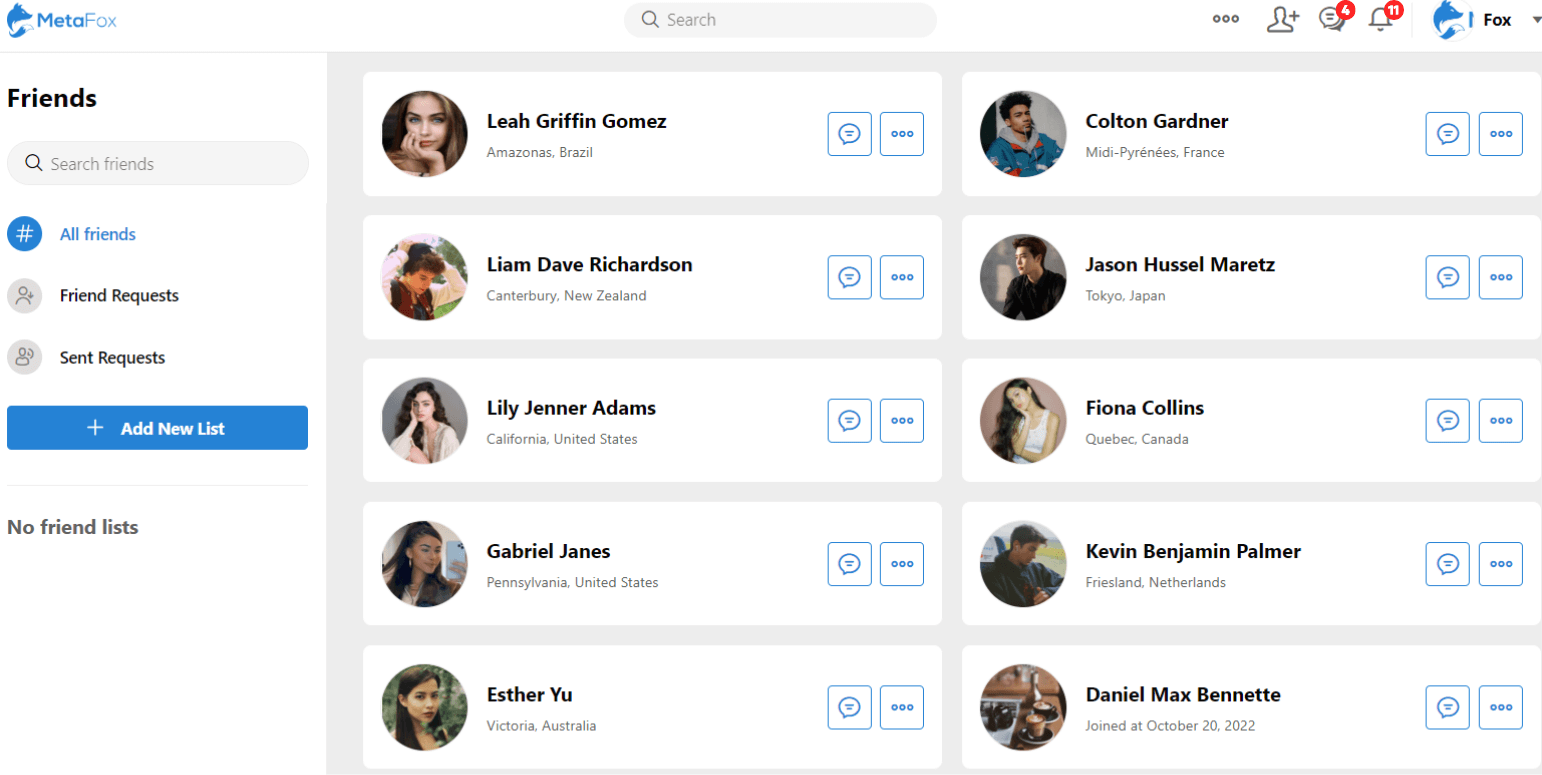 Friend Requests
This new tab will allow you to see all friend requests and their profiles quickly in one place. This is the awesome update that makes it super easy to view profiles before accepting requests! When users click on the Friend Requests tab, they can preview people's profiles instantly without having to leave the current page.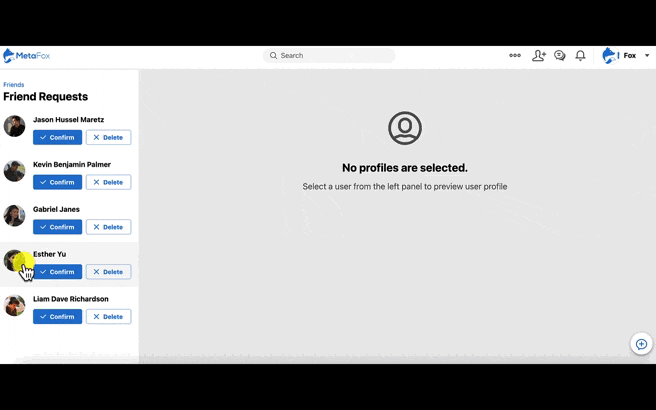 Custom Friend List
Many people have hundreds of friends with various hobbies, interests, and similarities. Use custom friend lists to post and share feeds to specific lists (close friends, family, coworkers, etc.)
It's easy and quick to add a new friend list. Name the list and begin typing the names of friends you want to add to the list. You can add friends to more than one list or remove friends from a list.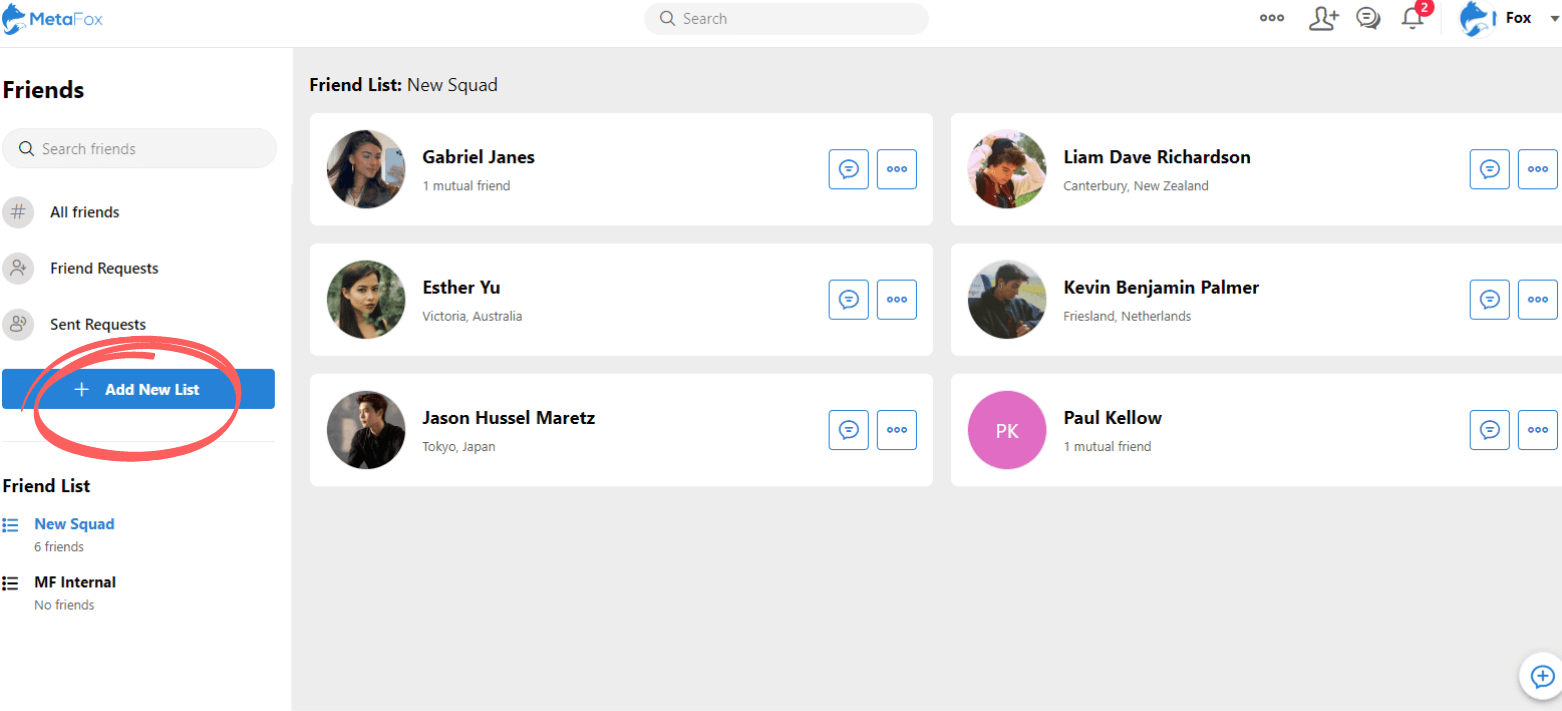 Inspiring Profile Page
Simple yet classy Profile Page design. A user profile page has a great impact on your community. It creates a more personalized space for self-expression and may boost your engagement effectively. MetaFox makes it easy to be creative in styling and building one's own profile page!
A profile page is where freedom takes off. We want you and your community members to rock your own space by adding a personal touch!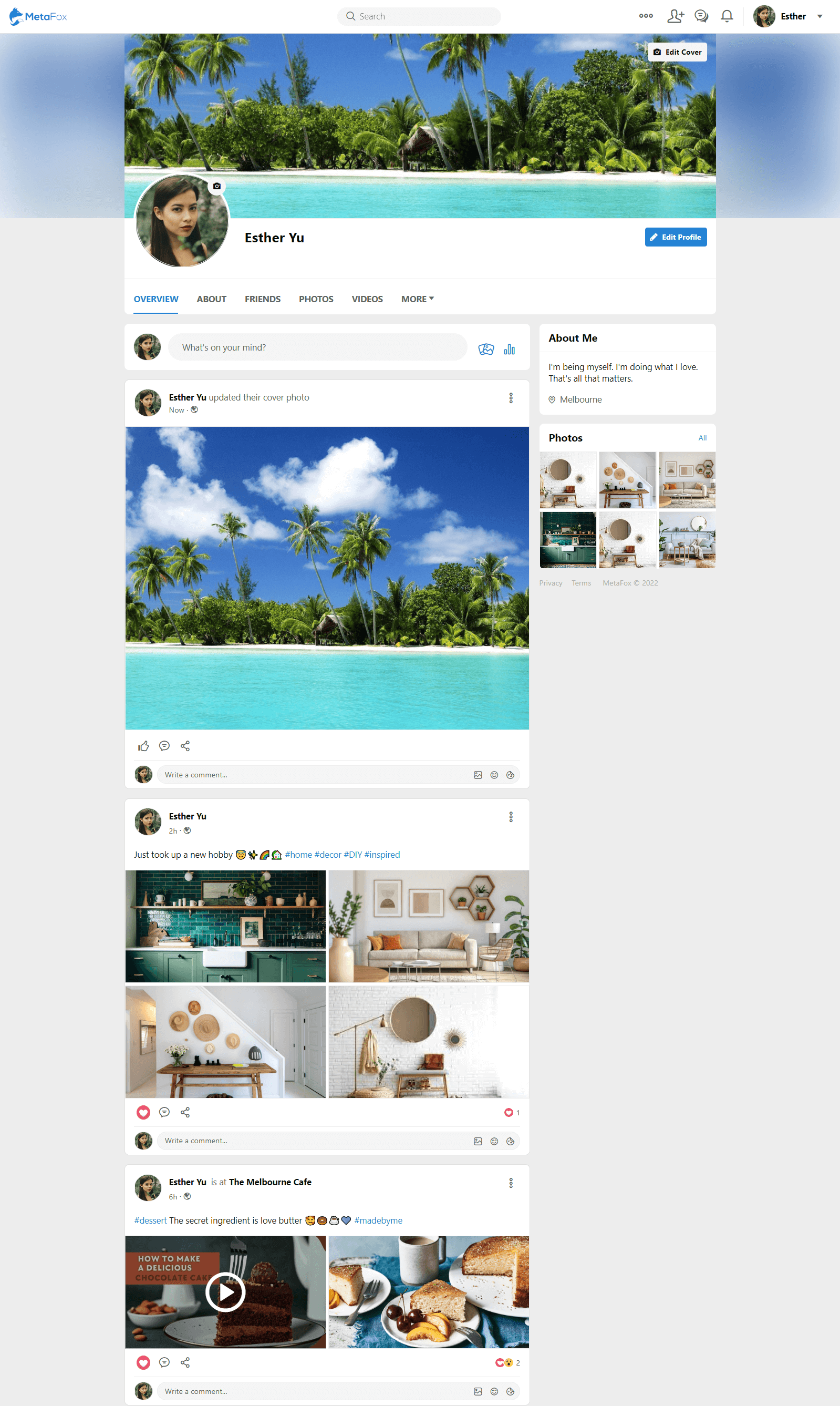 Last Call: Join MetaFox Pre-Order!
Only a few days left to pre-order MetaFox Pre-Order with special pricing from only $499 (?Full-featured web version & ChatPlus for free). Even better, you'll receive Free Installation, 1-on-1 support, and a free cloud server until the official release!
You can head over to Our Store to pre-order MetaFox. After Oct. 27th, 2022 (PDT), you won't be able to purchase the MetaFox license anymore until the official release (Dec. 2022). So please hurry up!
?Thanks again to everyone who has continued engaging with us on this journey. Stay tuned for more as we get closer to the official launch!
? Any questions? Contact us via Client Area or email us at hello[AT]phpfox.com