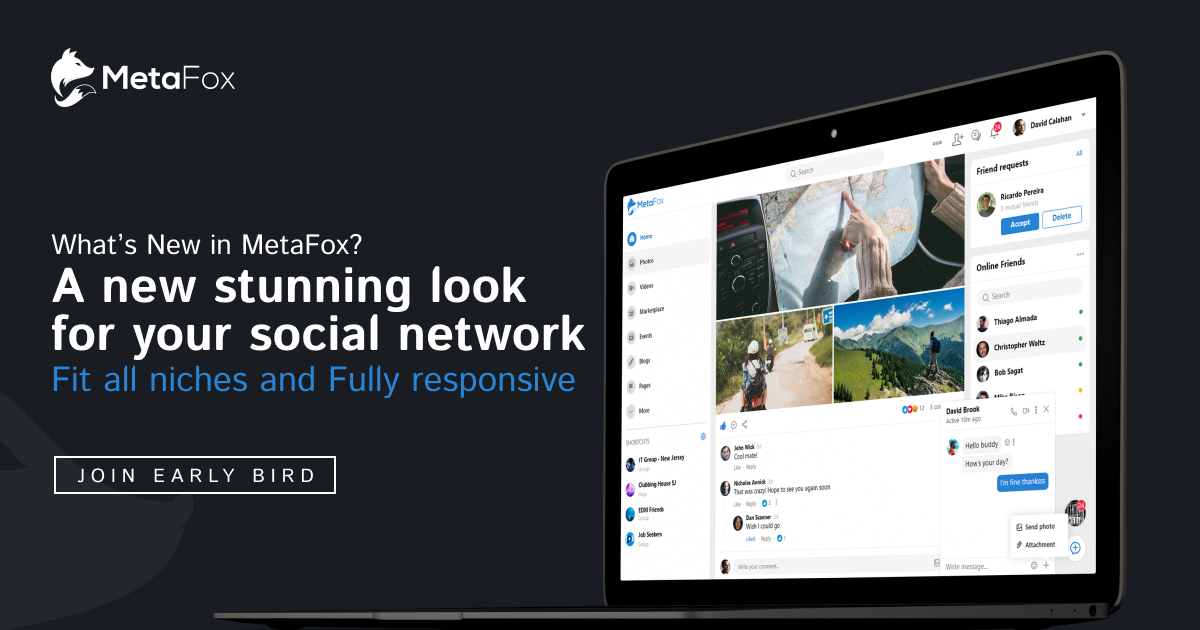 New version, fresh look!
As you may have known, we are opening the Pre-Order for MetaFox (the new version of phpFox), with tons of benefits for Early Birds. From now to October 27, pre-order MetaFox to get the best pricing ever! But first, let's enjoy some first sneak peeks at our most anticipated release of 2022!
RELATED: MetaFox Sneak Peek #2: Feeds, Friends and Profile!
The Activity Feed is redesigned!
Curious about what UI changes we were talking about? The redesigned activity feed will give your social network site a sleek and cleaner look. The new design has a less cluttered look and brighter icons. We know you anticipated this change a lot so we would like to spoil it first! The redesigned feed will look something like this: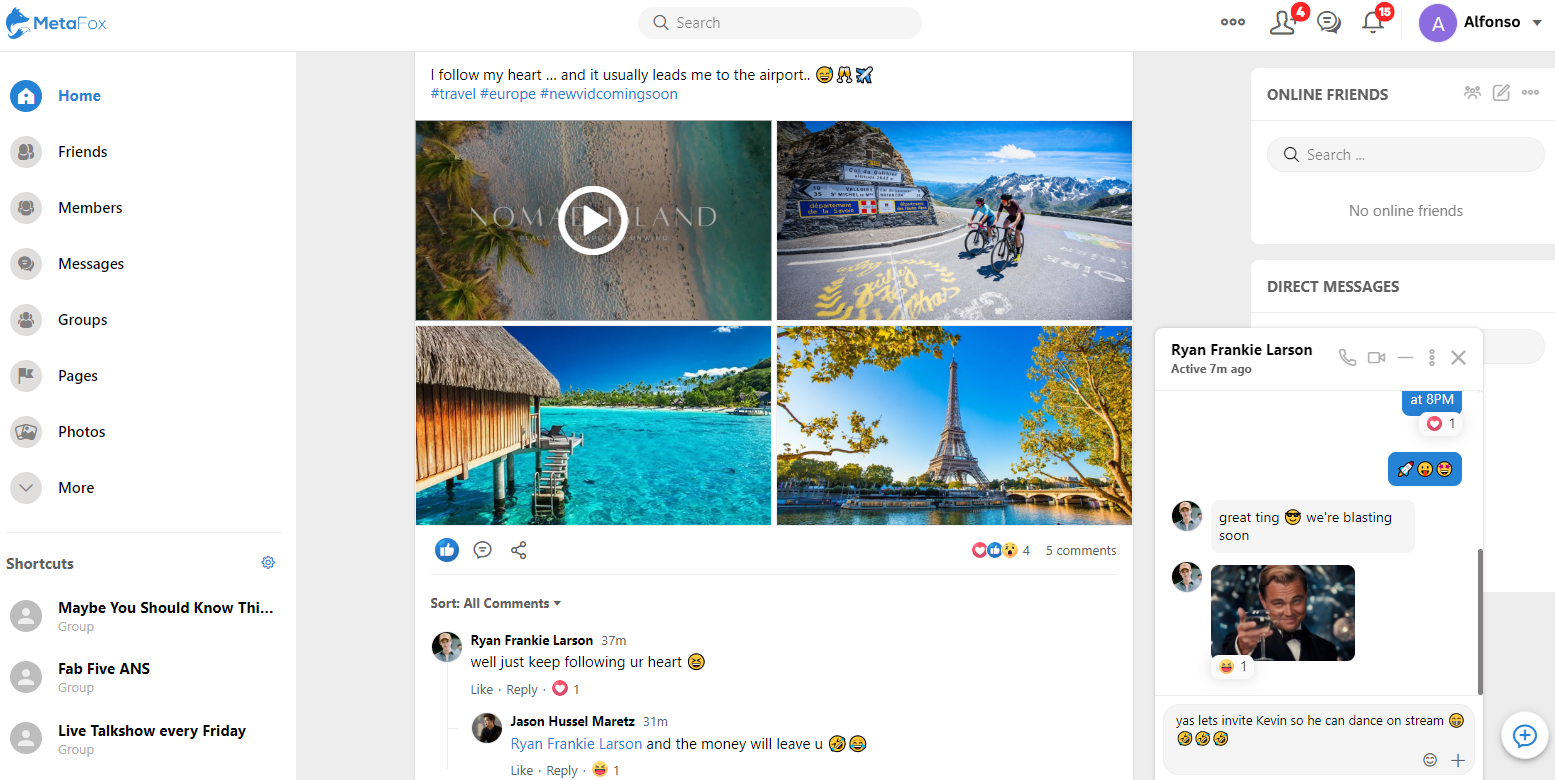 Insert Emoji in your posts ?
Emojis can help you express your unique self on social. Now you and your community members can add flair to posts with the new emoji section! ? We have integrated all the common emojis that everyone loves to use on social media daily.
Start using the perfect emoji to share your feelings, stand out in a busy feed, and connect with your audience on a personal level.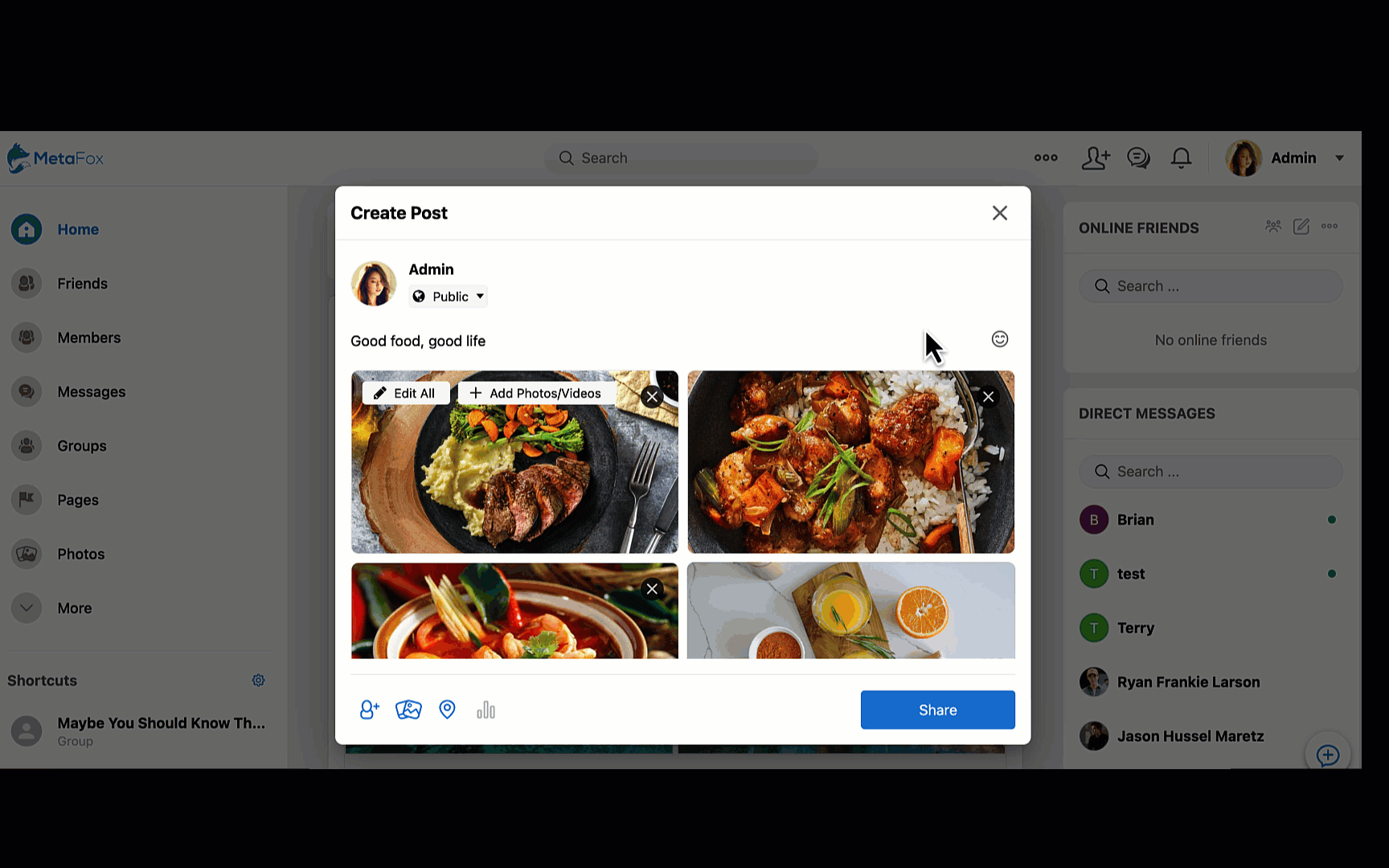 Dark mode vs Light Mode
Welcome to the Dark side! This exciting new option will allow you to change the colors of your site instantaneously to a darker preset theme. Many people prefer using dark mode in applications because they feel it's easier on their eyes. So we're excited to finally implement this feature for you in this release!

?What's Next?
Well, that's some spoilers for MetaFox but remember that the final release will be absolutely better since we are still improving! We know you're counting the days to try it so hurry and join Early Bird now! Stay tuned for more exciting sneak peeks from us!
Join MetaFox Pre-Order
MetaFox Pre-Order is now available with pricing from only $499 (?Full-featured web version & ChatPlus for free). Even better, you'll receive Free Installation and 1:1 support from our experts!
You can head over to Our Store to pre-order MetaFox. After Oct. 27th, 2022, you won't be able to purchase the MetaFox license anymore until the official release (Dec. 2022). So please hurry up!
? Note that all pre-orders will have early access to MetaFox web before the official release day. After Pre-Order, you can open a Support ticket in the Client Area for us to install your MetaFox site from Oct. 17th, 2022.
? Have any questions? Contact us via Client Area or email us at hello[AT]phpfox.com