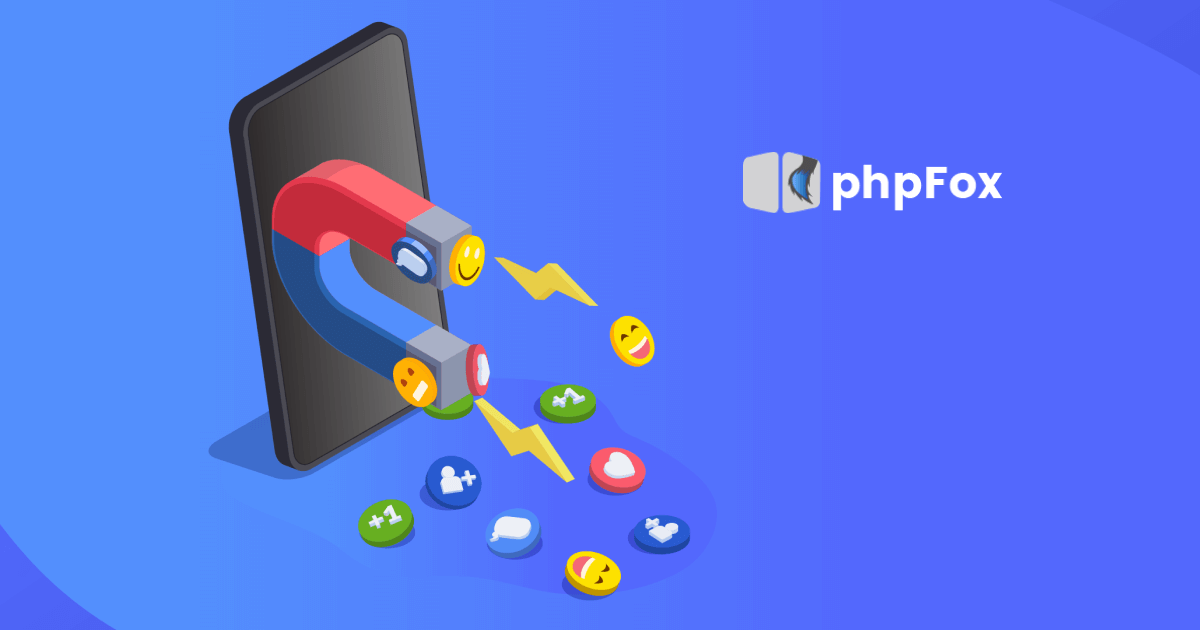 Want to boost community engagement? Be more engaging.
We are frequently asked how to make the online experience more compelling, and more engaging. Here are 12 proven techniques that will work for community engagement. Not all are applicable to all types of Communities. You will get a sense of what will work and what won't with your given audience. Pick two or three to start with and experiment. Then add a few more. Please leave us a comment below to tell us which ones you picked.
Importance of Community Engagement
Online community engagement helps you strengthen your relationships with your audience. It also allows you to build customer loyalty. By helping your customers when they're in need, building a relationship with them, and offering a one-of-a-kind customer experience, you'll be able to increase your customer loyalty. Customers will trust your brand because you've answered their questions. They'll fall in love with your brand because you've joked around with them, expressed your gratitude, and resolved their issues.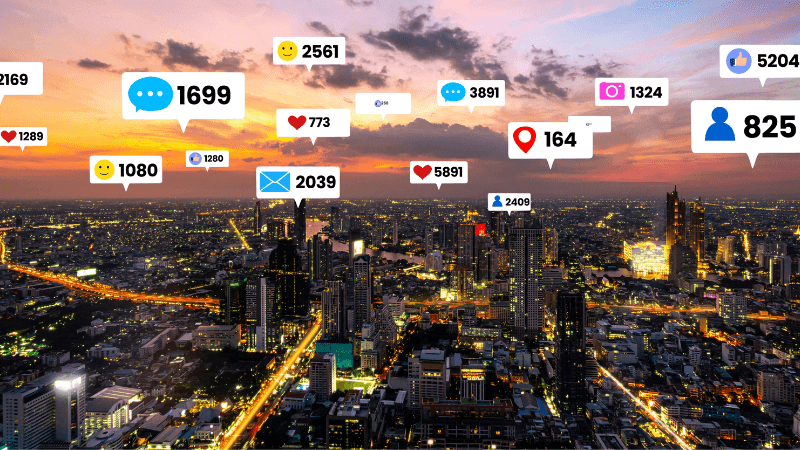 You may also boost your sales through community engagement. By being active and responding to community posts, members will feel confident making a purchase through your store. Even if there are negative comments on your site, if you respond positively and resolve the issue, you'll still grow your sales. You can also grow your sales by recommending certain products when asked. Avoid making every reply about your products. The sales will come naturally.
We can listen to our customers more personally through optimized community engagement posts. In other words, the more engaged your audience, the more loyalty you'll build for your brand.
12 proven community engagement tactics you can steal
1. Post content worth engaging with
If you want to increase community engagement, you need to create content that people can engage with. It could be a poll, a video people can relate to, a meme that makes people laugh, or a product photo that encourages someone to tag their buddies. Choose to post content that will receive a positive reaction from people. Is your post about something beautiful, inspiring, funny, or relatable? Post content that'll drive emotional feelings from people.
2. Host live events and webinars
Live webinars are paramount to attracting more followers and boosting community engagement. The first thing you should consider before starting a live webinar is your target audience. The vital factor is choosing a topic of interest for your followers to make sure you increase community engagement. Keep in mind that your content should cater to all tastes.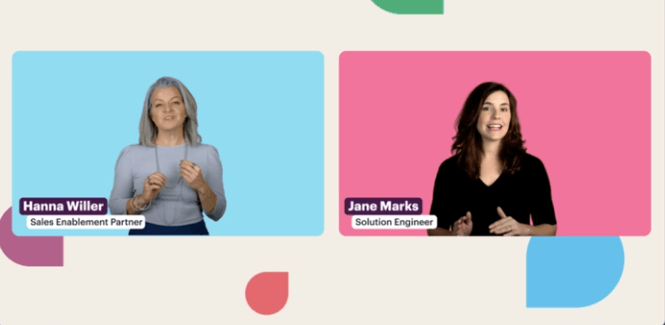 A live webinar should make users curious and want to interact with your content. Keep the content light, friendly and exciting to draw your followers' attention.
Being the host of a live webinar helps you learn about your community's concerns, questions, and uncertainties regarding your brand.
When you go live, you can host around any subject. Whether it's a new product release, a tour of your company, or a Q&A, you create an opportunity for your audience to connect with you directly and learn more about your business.
Bonus tip to increase social media engagement: Advertise before you go live!
?If you want to step into Live Streaming and make it your powerful communication tip with community members, check out phpFox Live Streaming solution!
3. Boost engagement with contests and giveaways
People love free stuff, and if they have something to gain from engaging with your content, they're going to do it.
Offering your audience something in return for commenting or sharing your content or becoming a follower is a great way to reward and acknowledge engagement.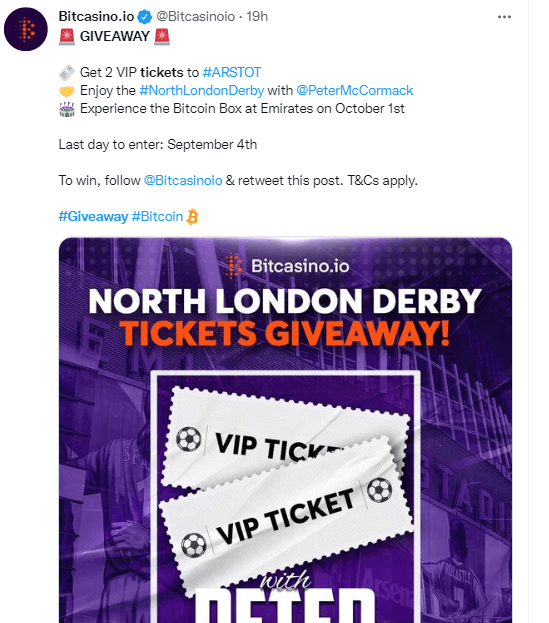 People, in general, are more than happy to get involved with a brand if it means they will get something from the business. That could be a freebie, discount code, or perhaps a cheaper membership, the choice is yours. Running a simple contest that gets users engaging with your brand is a great way to attract more customers and raise brand awareness.
Top Tip: Try to make your contest as fair as possible when generating a winner. If you have to choose, using a random selection tool is a great way to give all of your users a fair chance of being picked for the prize.
4. Host Question & Answer Sessions
Handing out nuggets of gold to customers is as easy as giving them useful information and answering their queries. Joining Q&A answer sessions is a great way to provide users with value and gets you seen as a helpful brand. If you can offer relevant answers to customer queries and spark discussion with your prospective customers, all before your competitors, you will become the go-to seller.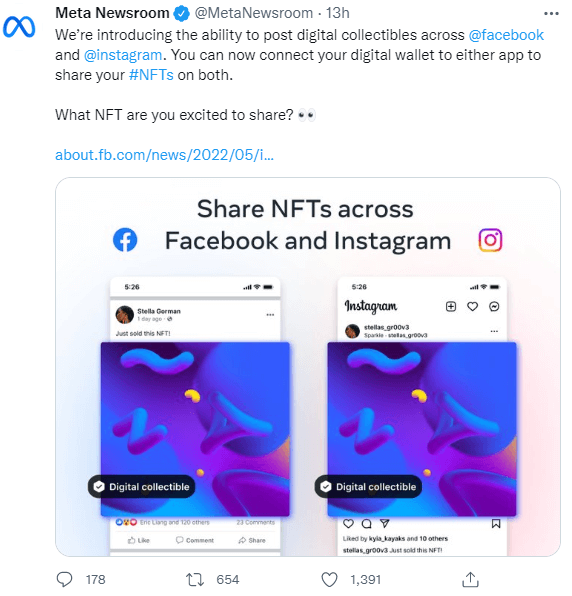 With consumers becoming more impatient and wanting answers to their queries almost immediately, having a dedicated customer response team is perfect for catering to those needs.
Asking a relevant but fun question is a great way to get your customers to leave a comment on your post. For example, you can create a post that compares two different dresses and ask 'Which would you rather wear on date night?' This allows you to incorporate your product into the question while still being playful with your audience.
5. Create Polls & Surveys
Another good practice for creating engaging posts is through polls and surveys. Social polls and surveys are super simple for obtaining that needed community feedback quickly.
Best Practice: Post your poll or survey at the optimal times that your target audience tends to be active.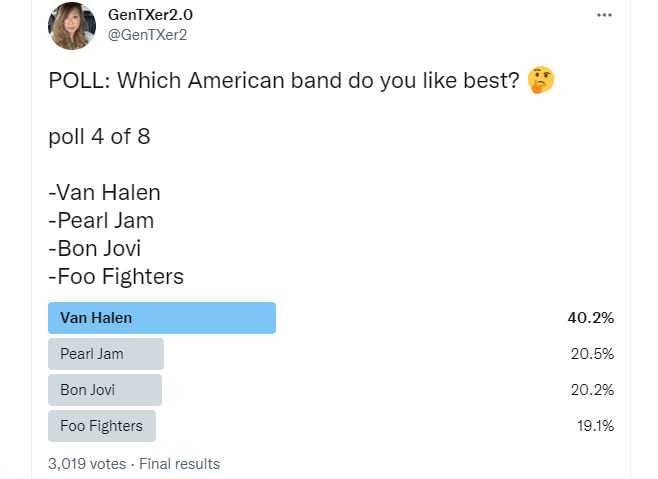 The data obtained from polls and surveys are great for future marketing material. Airbnb created a poll to learn what it is customers see as a need for their short breaks and escapes. The results show that users prefer mountain views the most with outdoor hot tubs coming in a close second.
From this information, Airbnb can tailor their future holiday deals around properties that include these features to try and improve conversions and sales. Although this particular poll is pretty generic, it seems targeted to get customers interacting with the brand by voting, rather than trying to obtain useful data for future marketing campaigns. If you can use your poll to do both at the same time, even better!
6. Start a debate
As a matter of fact, debates drive some of the most quality conversations you'll see in a community. They can also create some conflict, which is sometimes necessary for communities. When there's conflict, and people disagree but work through it and find common ground, their relationships grow stronger. They will feel safer in the community knowing that they can express their opinion without being attacked. But make sure you have clear rules and guidelines in your community, and that you moderate consistently to prevent and remove attacks and abuse.
7. Reply to your audience
Replying to your audience is one of the easiest ways to improve community engagement, but companies often overlook it. Many businesses will post content and leave it at that. This action is a mistake — you want to comment back to your followers and engage them in conversation.
It takes two to have a conversation, so you must spend the time conversing with your audience. If people comment on your content, comment back. Engage in conversation and start a dialogue with your brand.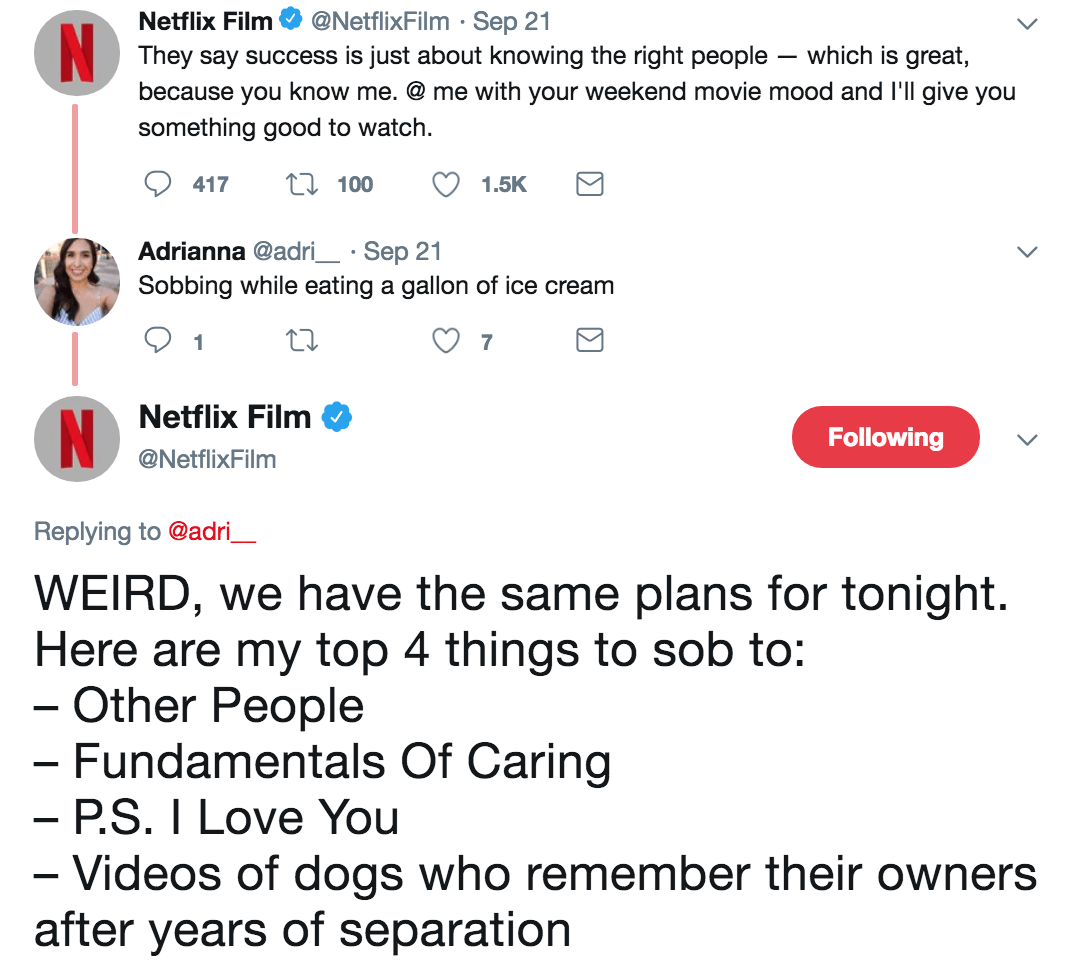 If you post content on your profile, monitor the comments, and take time to comment back.
Even if someone leaves a comment like "This is awesome," you can reply and say, "Thanks, we love it too!" Having conversations with your audience is one of the most effective social media engagement strategies because it encourages them to keep engaging with your business. You motivate them to comment on future posts and connect with your company in the future.
Bonus tip to increase social media engagement: Use the person's name when you respond to their comments.
It helps them feel more connected to your business because you're addressing them personally. Chewy is a great example of addressing the person's comments while using their name.
8. Encourage readers to Comment, Like, and Share
There's a proven tip that when you create a post, always add a call to action at the end of it. You can informally ask your community members to like, comment, and share with their friends. People are much more likely to share a post if you ask them to.
9. Use Emojis in posts
According to OPUSFidelis, using emoticons can increase your community engagement. Each emoticon can increase engagement by a remarkable amount. A smiley face can boost interaction by 25% whereas a grimacing emoticon can increase engagement by 138%. Those who use emoticons in posts tend to see an increase in likes, comments, and shares.

10. Stay on top of the trends
Have you noticed how everybody's using Instagram's Reel or Facebook Reel as soon as the feature rolled out?
Staying on top of the trends is a key factor that will determine a brand's success in audience engagement.
Of course, this doesn't mean every movement, challenge or feature is right or relevant for every brand or industry. However, your audience is likely to resonate better with content that's aligned with the current trends.
Staying on top of the trends will not only offer your content a fresher vibe, which will lead to your desired community engagement increase, but it will also help you gain more inspiration for future post creation. Isn't it interesting?
11. Ask for feedback on how to make the community better
Asking for feedback is a way to get new ideas, but it's also a great engagement tactic. Members love to be involved in brainstorms and discussions. This will make them feel heard, and important and make them more invested in the success of the community since now they've been part of the development process.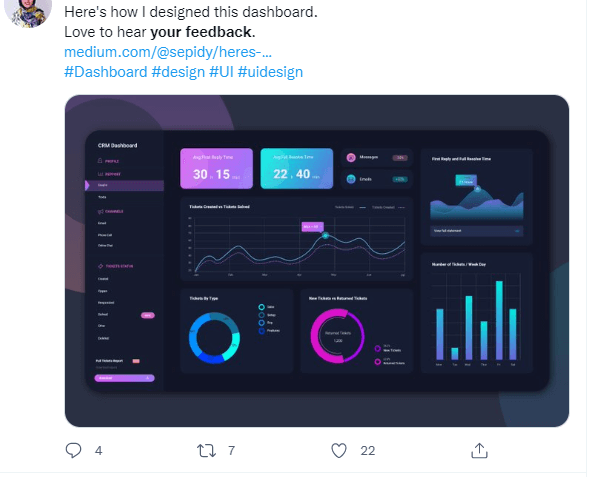 Try to be clear when asking for feedback. Don't just ask how to make your community better. You might say, "What can we do to increase the level of activity in this community?" or "What kind of event would you love to attend for the community?"
12. Host in-person events and empower your members to organize
If you're hosting an online community and haven't created opportunities for your members to get together in real life, you're missing out on a huge opportunity. Connecting with people in person will allow them to forge stronger relationships, which will bring more energy and engagement back into your online community. This one might seem obvious, but too many people forget about it.
Don't have the time and resources to host an event? Ask your members to organize a small get-together in their local city. Doesn't have to be fancy. It can just be coffee, brunch, or a happy hour.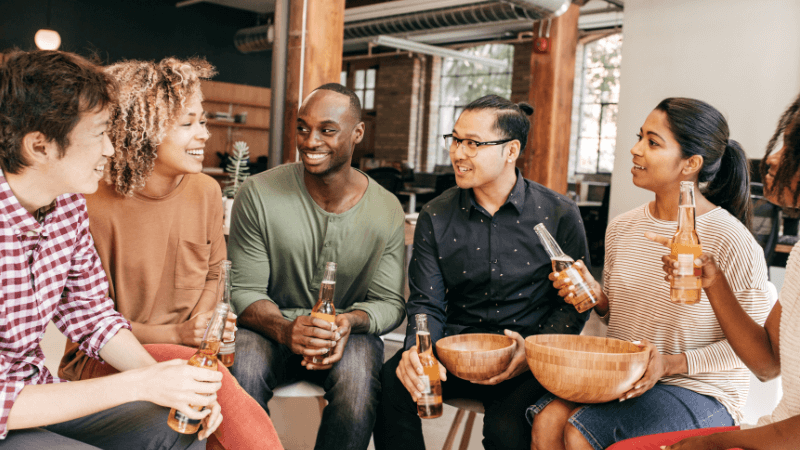 Let's wrap up!
And there you have it – the big list of our favorite online community engagement tactics. Try each of these activities and see which ones generate the most activity in your community.
Once you find your favorites (and your community members' favorites!), repeat them. This helps you create a habit of engagement in your members.
The best way to achieve all of your community engagement objectives and build the perfect engagement strategy is to have a deep understanding of your audience.
Collect different information about them, do some research, ask questions, and be sure to listen!
For more ideas around online community engagement platform, visit our blog, where you'll find practical tips and strategic guidance.
Ready to try Live Streaming? Get started now or contact us to request a demo and ask for advice.