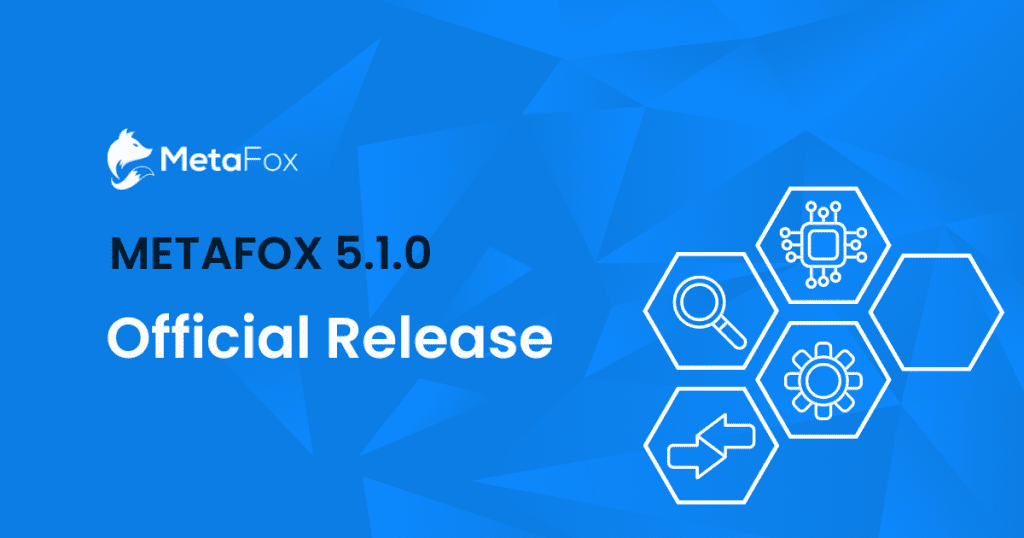 We're excited to inform you about the much-awaited MetaFox version 5.1.0 release! Our team has dedicated tireless effort to incorporate fresh features, apps and enhancements into our platform, enabling you to interact with your community in interactive and exciting ways.
Let's unveil all the latest updates you've been waiting for!
New Apps
We're excited to share that in our latest release, phpFox has introduced some amazing new apps to help you better engage with your audience and reach even more people. With these powerful tools at your fingertips, you can connect with your audience no matter where they are.
Live Streaming
One of the most exciting new features in MetaFox 5.1.0 is the ability to live stream directly from your community, connect people in real-time and create an interactive experience. This powerful feature allows you to connect with your audience in real-time, reach more viewers and share your thoughts and ideas with the online community.
>>> Get Live Streaming App here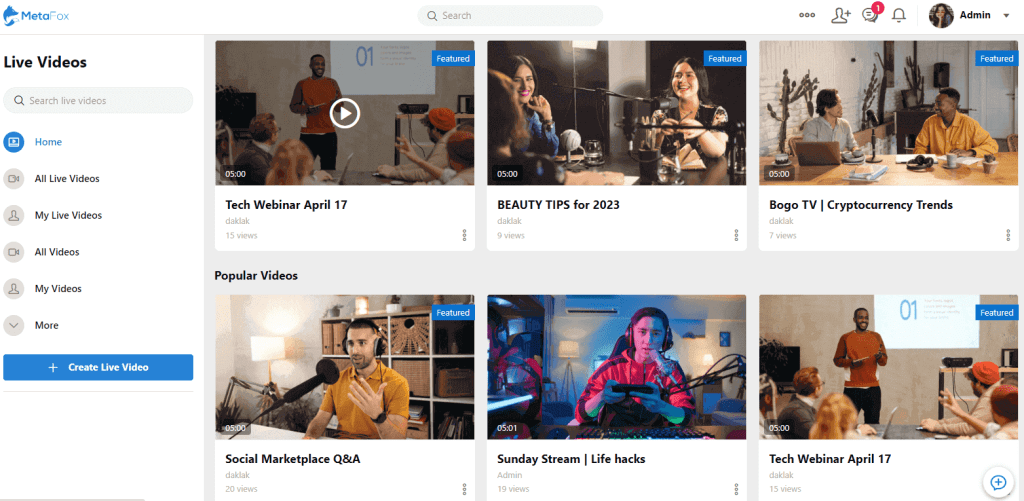 Whether you're an individual looking to connect with your followers or a brand looking to promote your products and services, live streaming is a powerful tool that should not be overlooked.
Music App
Another exciting addition to MetaFox 5.1.0 is the new music app. With this app, you can create and share playlists with your community, listen to your favorite songs, and discover new music from around the world.
>>> Get Music App here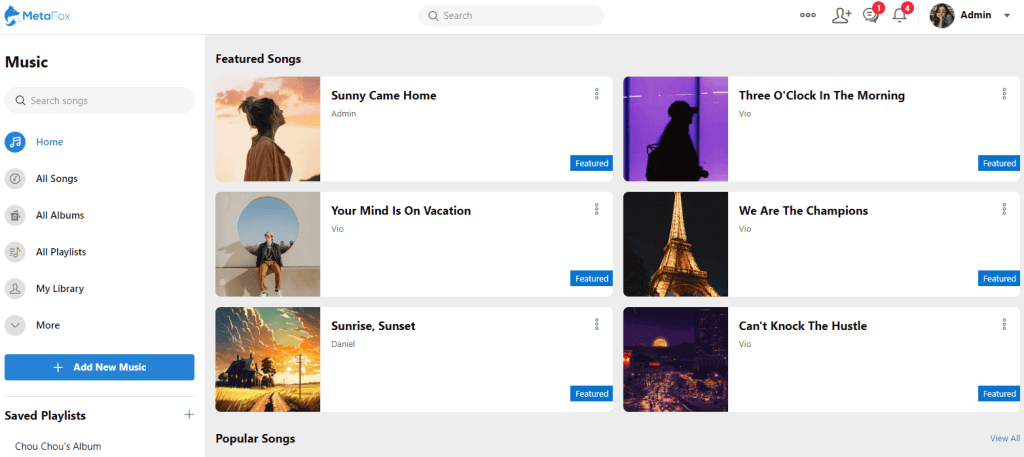 Advertising
MetaFox 5.1.0 also includes powerful new advertising tools that allow you to monetize your community and reach a larger audience, just like Google Ads, and Facebook Ads. With our advanced advertising platform, you can create targeted campaigns that deliver results. You can easily monitor the performance of your ads by keeping track of their impressions and clicks. Ensure that your ads are displayed to the appropriate audience, in the right location, and at the optimal time.
>>> Get Advertising App here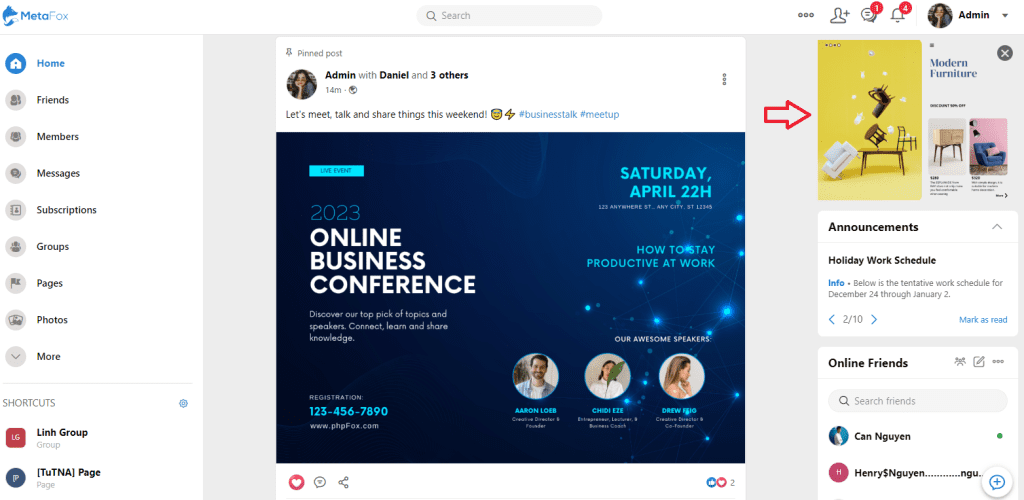 Other Improvements
In addition to these exciting new features, MetaFox 5.1.0 includes a number of other improvements and enhancements designed to help you engage with your community more effectively than ever before.
Support attachment image to the editor
Support audio/video calls on Mobile application
Upgrade to MetaFox 5.1.0
The package of MetaFox 5.1.0 is available for you to download in our Client Area. To upgrade your MetaFox site to version 5.1.0, you have to run the full upgrade routine following our Upgrade Instructions.
We highly recommend you back up your site and database before proceeding with the upgrade. And, don't forget to check with 3rd-party experts about the compatibility of all the apps/templates you are using.
🔑For the new MetaFox installation, the following article will be helpful to you:
👉Find more details in MetaFox web version 5.1.0 Release Notes.
Don't hesitate to submit tickets at Client Area for any issues. We appreciate any feedback and idea to make phpFox better!
Don't wait any longer! Upgrade to MetaFox version 5.1.0 today and experience the power of a top-notch community platform!