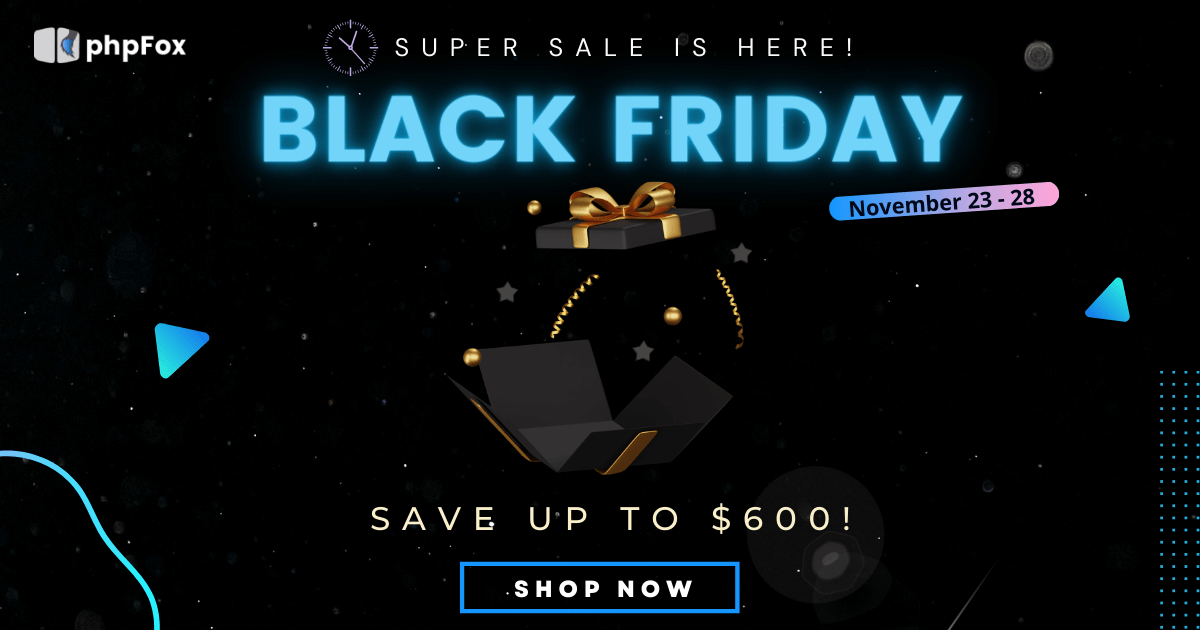 It's that time of year again — time to score some excellent Black Friday deals! ? From November 23 to 28, we're offering MetaFox deals at a real bargain so take your time to get MetaFox alpha before the official release!
When you get the best Black Friday deals, there's no point in waiting. Snag these awesome deals for MetaFox before they're gone! Get Promo Code below: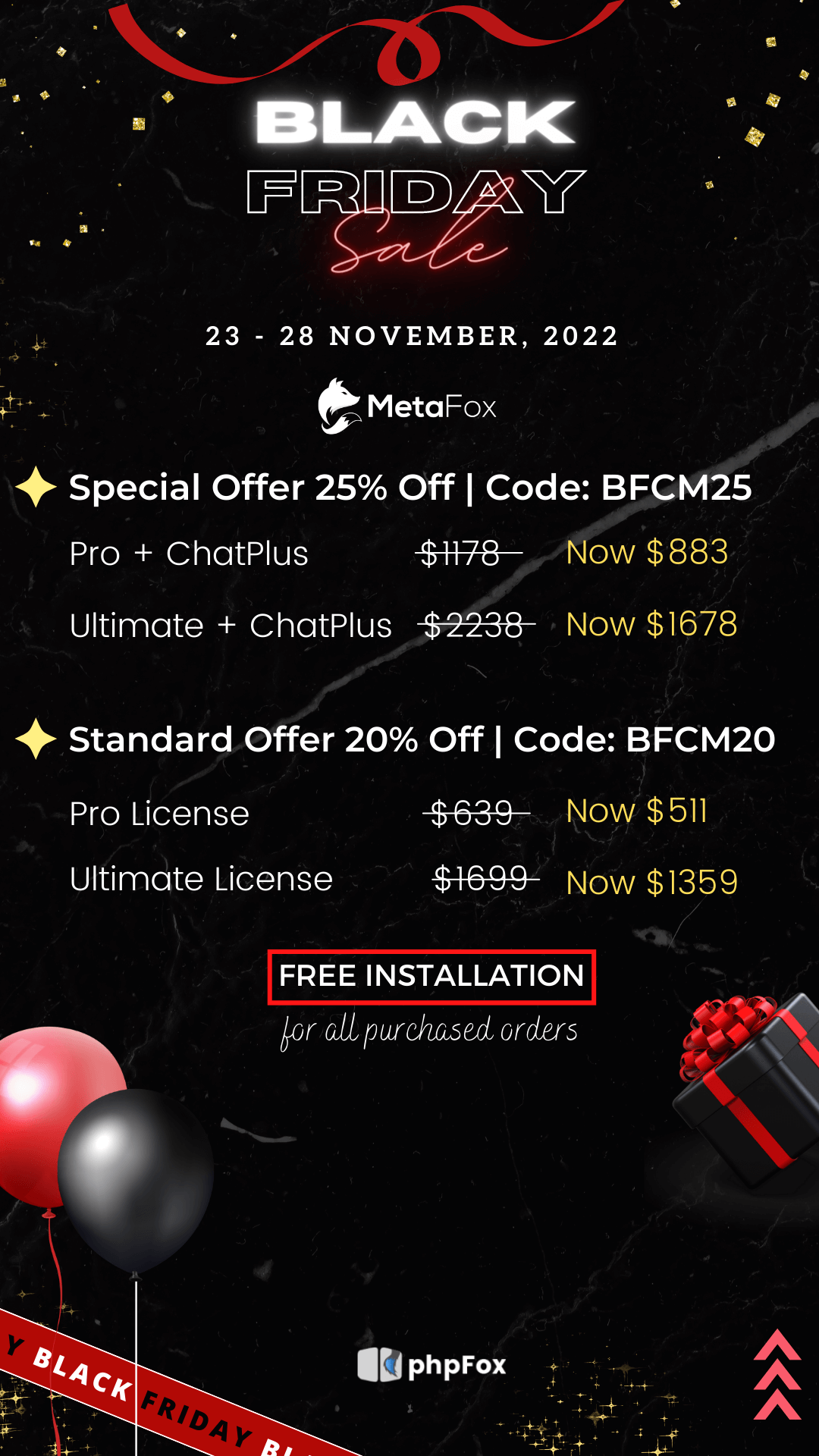 ?Special Combo Offer
25% OFF
Pro License + ChatPlus
Ultimate License + ChatPLus
Promo Code: BFCM25 | Nov 23rd to Nov 28th
?Standard Offer 20% OFF
Pro License
Ultimate License
Promo Code: BFCM20 | Nov 23rd to Nov 28th
⭐Bonus: Free Installation for all purchased orders!
Additionally, 3rd-party experts also offer special discounts for all their plugins
YouNetCo: 25% Off for all Purchases | Promo Code: YNCBFCM22 | Nov 23rd to Nov 28th
Cespiritual: 60% Off for all Apps, Themes, and Packages | Promo Code: cesblackfriday | Nov 23rd to Nov 30th
?For more information, Contact us via Client Area or email hello@phpfox.com