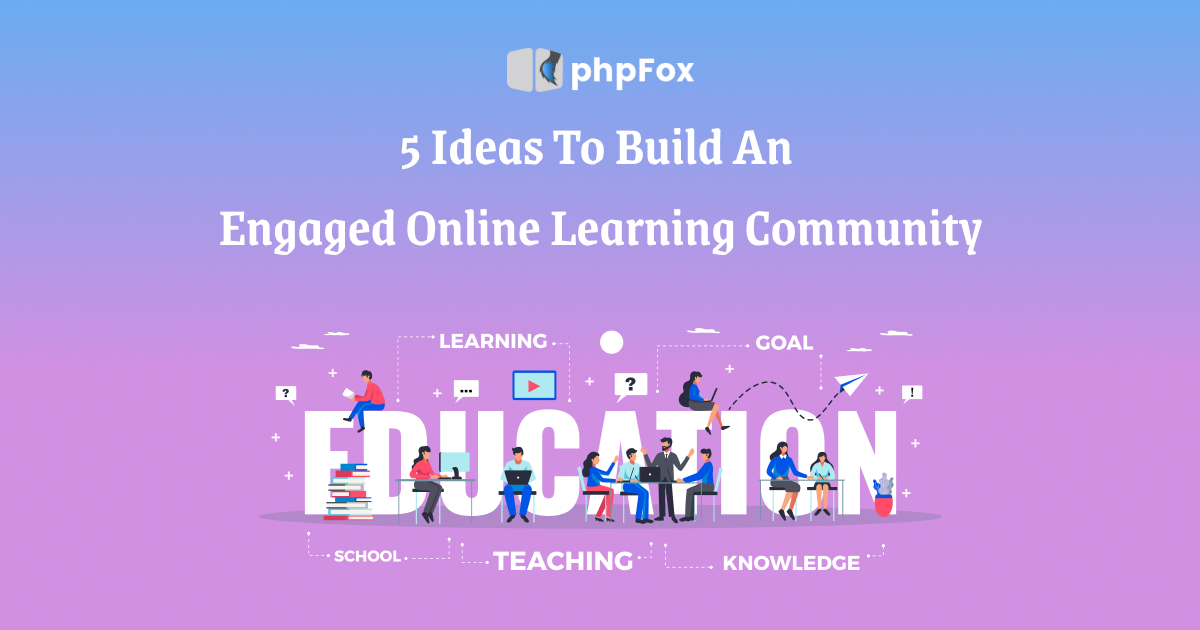 Many students are experiencing isolation and a lack of connection, particularly with their classmates, as we are in the midst of a period of social distancing and many schools will be closed for the remainder of the year. People and collaboration, on the other hand, are frequently the most enjoyable aspects of the classroom. Collaboration and connection are critical to our academic and social success. They can happen more naturally when we are confronted with the environment, which is why we must be more intentional in allowing this to happen when we are far away. Here are 5 ideas to build an engaged online learning community to connect students and teachers.
Make use of activity feed
When students access an online learning community, the first thing they see is the activity feed. As a result, it should be the location where important information such as general announcements, event updates, upcoming courses, offers, and more are posted.
Learners can easily keep up with everything around them. They also receive timely notifications, ensuring that they do not miss anything important.
Utilize the Instant Messaging feature
A friendly approach to communication always yields the best results. That is why, if you want to create an engaged online learning community, you should make use of instant messaging to increase communication efficiency.
Private messaging enables professors to communicate with students at their leisure in order to share their knowledge and answer questions. The instant messaging function should be used because it allows you to respond quickly when needed.
If you are or will be creating an online learning community using the phpFox platform, this is the time to keep an eye on ChatPlus.
Categorize groups
A community is a place where students with similar interests can come together. For example, if your community is centered on digital marketing, you might have a separate group for Content Marketing, Social Media Marketing, etc.
You should make a separate group for each course. Make certain that these groups are formed based on the interests of the students. Having different groups is also beneficial for sharing resources and promoting learning among participants.
Activate forums
You can activate forums that allow for discussion in your online learning community. One simple strategy is to share a text, a quote, or a question for discussion with the entire class and provide a brief overview and guidance before assigning them to discussion groups.
Even if information follows its own pace, that doesn't mean your learners should limit sharing their knowledge or perspectives. Forums are arguably the most popular way to establish communication for an engaged online community.
Ability to give feedback
Building an engaged online learning community where students can give each other feedback is a practical way to connect learners and make it easier for teachers to manage their work. This is just as important for their academic success as it is for their emotional bond. While students can do this on their own, facilitating the teacher will provide more networking opportunities.
It is important to build an engaged online learning community
A well-invested and built online learning community will bring a lot of great benefits to both students and teachers. Hope these 5 ideas to build an engaged online learning community will help you in implementing your plan.
If you are planning to build an online learning community, phpFox can help. We are the leading online community platform that can help you kick-start your plan quickly and easily. Along with free consultancy, we offer an optimal package while setting up and other services for your ideal online community. Do not hesitate to contact us for further discussion or drop us a message at hello@phpfox.com