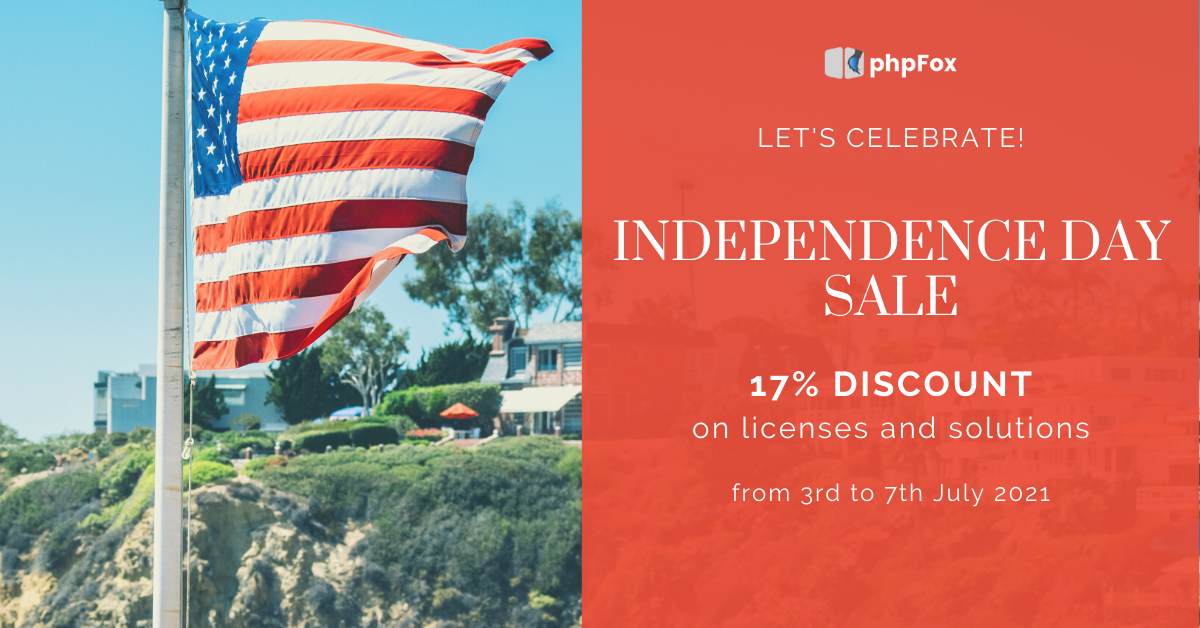 It's happening here, Independence Day sale 2021
Together celebrate Independence Day with our Independence Day Sale 2021
We're so happy to offer the special promotion
17% DISCOUNT for phpFox license and solution purchases and upgrades
Duration: 3rd to 7th of July 2021
Promo Code: FOXINDEP4721
*Please kindly note that the promotion does not include subscription licenses and the Promo code can be used once per client. Don't hesitate to contact us at our Client Area or shoot us an email at hello@phpfox.com for any questions. 
phpFox Expert Promotion 
YouNetCo
A 20% discount for all purchases
Promo Code: YNC4OFJULY
Duration: June 3rd to 7th 2021
Freedom is a basic human right, and it's important for people to know that they are free. It's the most important part of our existence. Cheers to the ones who fought for our freedom and for the ones who will carry it through ages.