phpFox AdminCP Demo is here, finally! We know that most of you are waiting to see what's inside the phpFox website. In this demo, we will show you the backend or the admin panel of the phpFox script. You'll be able to discover that managing a social network website using phpFox software is just a 'piece of cake'.
What is AdminCP?
AdminCP is the backend or what we call Administrative Control Panel of phpFox. The AdminCP is where you'll manage your entire site. It contains all of the settings and options to use when setting up and maintaining your website. This is the place where you manage your site from changing your themes, managing apps, user level management, and so on.
Welcome to the phpFox AdminCP Demo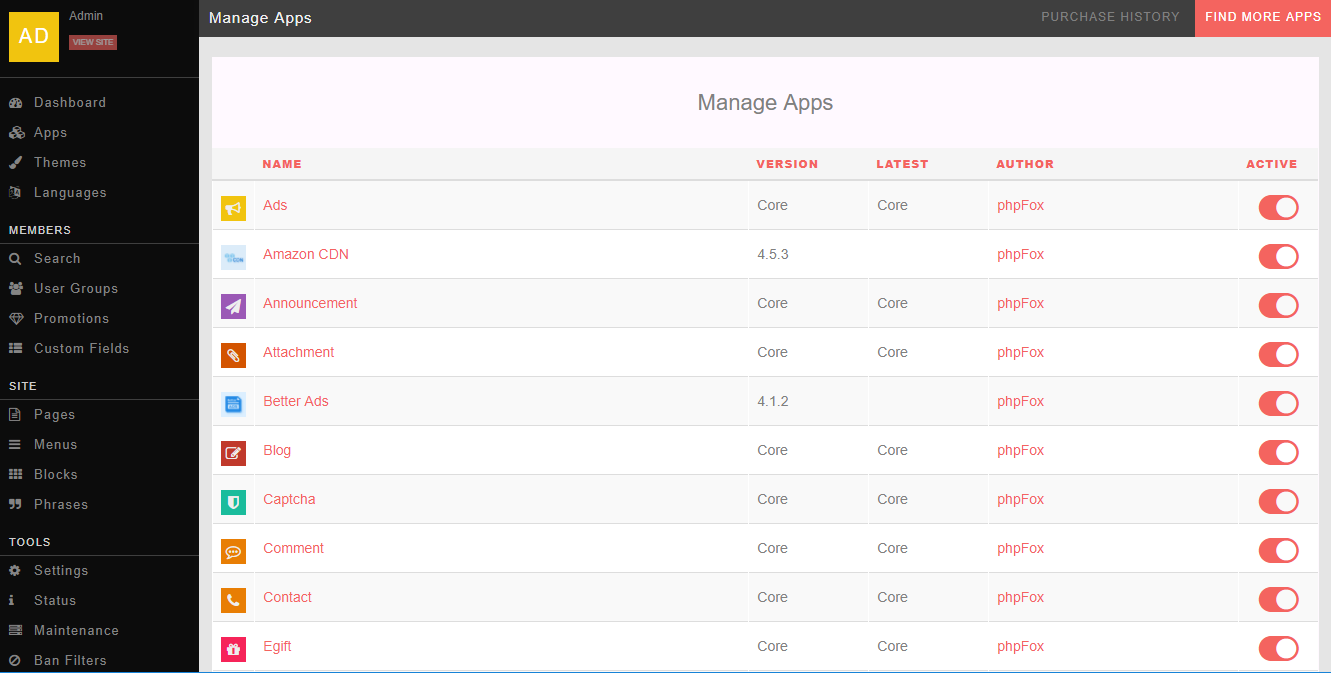 The AdminCP demo will show you all the settings for managing your entire phpFox site. All the main menus can be found on the left block of the AdminCP. These menus have their own set of configurations and functionalities by default. You can easily change these configurations with just a few clicks. We restricted this Demo to a 'view-only' mode to prevent any demo error. But if you want to learn more and play around with the AdminCP, you can request to get the trial version for 14 days.
No Coding Skills Needed
Managing phpFox site doesn't require you to have a coding or programming skills.  phpFox AdminCP is packed with powerful and clickable settings to manage your online community. You can even do it with beer on the side. Cool, isn't it?
Ease of Access
For more easier accessibility, we have divided the AdminCP menus into 4 sections. You can find these menus on the left block of the AdminCP. Just take time to browse each menu and you yourself will find everything with just a few clicks.
Software Support Tools
phpFox software doesn't just settle for less. Aside from this admin demo and frontend demo, we also have different support tools that you can use whenever you decided to purchase the script.
The first in line is the User Manual, where you can find all the tutorials and guides in setting up your site. phpFox also comes with the Developers Documentation for the techy people.
phpFox Community Forum is also one of the best options to ask for a free support. Last but not the least, you can use our support service if you are having any issues on your site.
So what are you waiting for? Check out the phpFox AdminCP Demo now! You may also check the frontend demo at https://v4.phpfox.com/. Just leave an offline message or chat with our agent on our website if you have any questions.