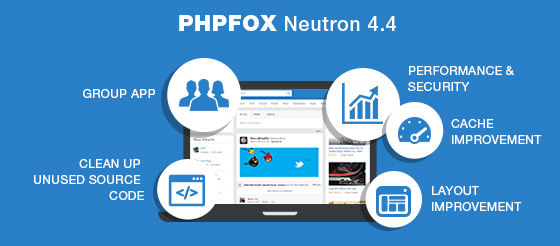 We are pleased to announce the latest release of our social network script: phpFox Neutron 4.4 Stable. This version will knock your socks off!
Prepare to be wowed! As we mentioned in our Beta release blog, there are a lot of improvements for Neutron 4.4. Security, speed optimizations, new features and theme improvements make this version the best one yet!
We'll post some speed tests in an upcoming blog post. You can see how fast our demo and community site are if you want to check it out. For your own sites, take advantage of our new caching options and other performance features.
Since we've gone through every part of the script for security, you'll definitely want to upgrade to take advantage of security improvements and fixes. Lots of internal testing and feedback from other sources helped us with making these security improvements.
Groups
Groups are separate in this version as many asked for Pages and Groups to be separate. This makes them more private for those that needed better privacy options. Users can make Secret groups, closed and public groups. More details on enabling Groups and importing old Groups is found in our tutorial.

Default Cover Images
As requested, you can set your site's default cover photos for User, Pages and Groups! No more blank, empty cover images now!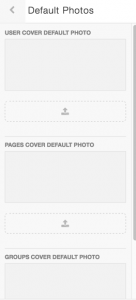 CDN
More CDN options in our Apps area in AdminCP!

As with other major build releases, do not upgrade with apps/themes/languages installed from third parties until you check with them for issues, even on development sites. Note that third party developers generally don't update their products right when stable releases as they still need to test their products first.
You can see Neutron v4.4 in action at our live demo .
Install Info
Fixed Issues
Changelog
Find bugs with this version? Please report them at our Github tracker.
Need support? Purchase support and submit tickets right from your account.