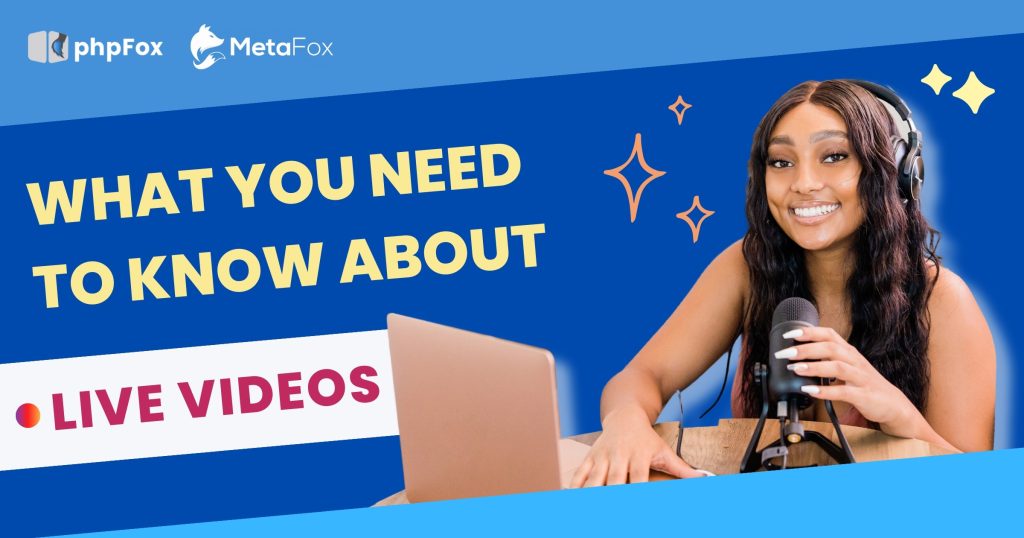 Live streaming, which initially served as a tool to connect users, is today one of the most used social platform features due to its multiple capabilities. It emerges as a dynamic and innovative tool, offering an array of possibilities for individuals, businesses, and organizations alike. Whether you're an aspiring content creator seeking to connect with a live audience or a community manager looking to foster engagement within your social network, understanding the potential and capabilities of the social live-streaming feature is essential.
While phpFox has been known for its robust features, the introduction of "phpFox Live Videos" has genuinely set it apart in social networking. The Live Videos feature on the phpFox platform is one of the most popular paid apps users want to invest in their communities. In this blog post, we'll take you through phpFox Live Videos, exploring its features, benefits, and how it can revolutionize your online presence.
Key Features of phpFox Live Videos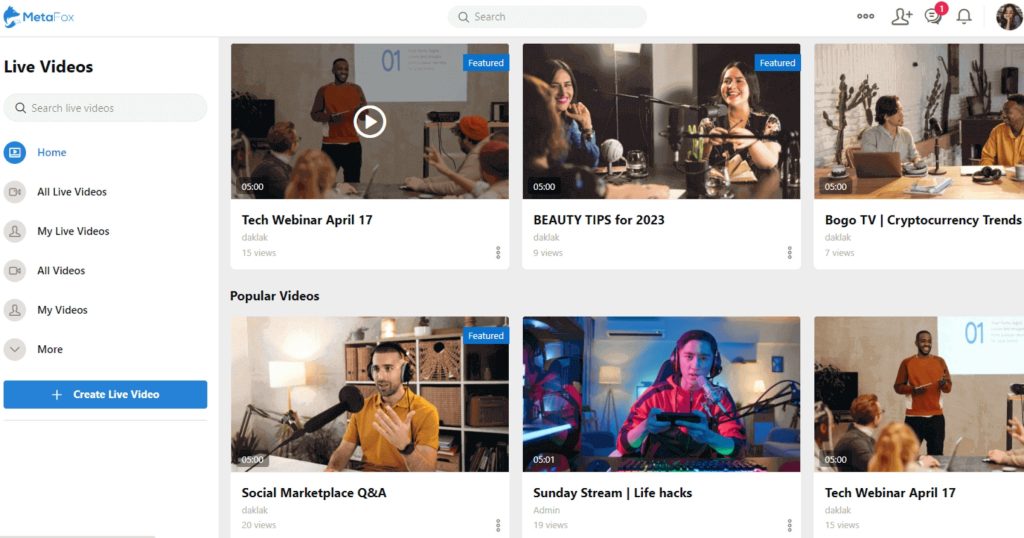 phpFox Live Videos lets users instantly share their moments through live videos and connect with their audience from anywhere. Whether you want to host talk sessions, webinars, live events, or showcase your products/services, this feature app has covered you. This solution has features like notifications for new live videos, real-time reactions, comments, and stickers for the best community engagement. Expand your reach and boost your views through live videos!
Live streaming from PC and mobile devices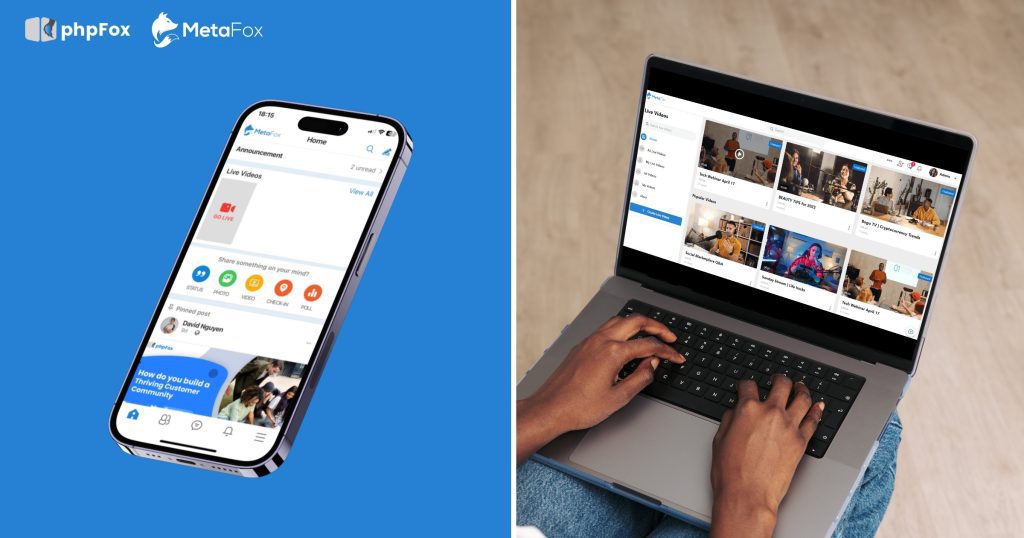 phpFox Live Videos is designed with versatility, ensuring a seamless experience across various devices. Whether you prefer the convenience of a PC or the mobility of a smartphone or tablet, you can easily harness the power of it. With phpFox Live Videos' responsive design, you're not constrained by your choice of device, allowing you to connect with your audience on your terms, whether at your desk or out in the field. This adaptability ensures that your live content reaches your audience, regardless of where or what device they use.
Chat, Comments, and Reactions throughout the live streams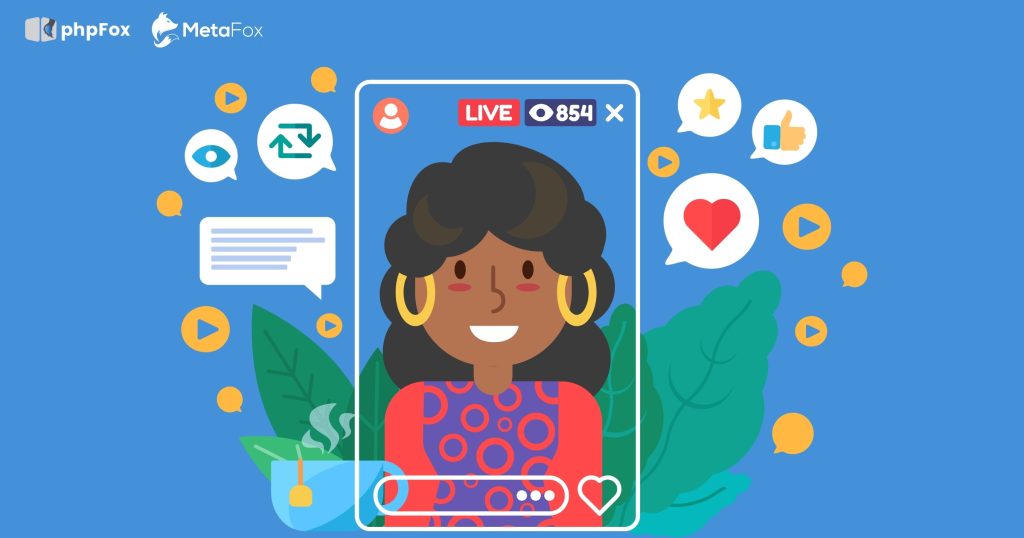 One of the standout features of phpFox Live Videos is its robust set of interactive tools that enable continuous engagement during live broadcasts. Users can seamlessly connect and participate in the live experience through real-time chat, comments, and reactions like likes, hearts, or emojis. This multifaceted engagement allows viewers to watch and actively contribute to the conversation. Content creators and hosts can respond directly to comments, answer questions on the spot, and acknowledge viewer reactions, creating a truly interactive and personalized atmosphere.
Watch all the live-streaming videos again
phpFox Live Videos extends its usefulness beyond the live sessions themselves. Once a live broadcast concludes, users can find and review recorded videos on the Live Videos site. This feature offers a valuable opportunity to catch up on content you have missed, allowing you to watch your own live streams for personal reflection or improvement. Additionally, you can explore and enjoy the content produced by friends and fellow users within the community.
Explore the benefits of phpFox Live Videos
Real-Time Interaction
phpFox Live Videos is a game-changer for connecting with your audience in real-time. It goes beyond conventional content because it fosters genuine interactions, immediate feedback, and a unique sense of community. As a content creator or business, this feature empowers you to establish a direct, two-way communication channel with your viewers. Whether you're hosting a live Q&A session, providing behind-the-scenes glimpses, or just having a casual chat, engaging with your audience at the moment is a powerful way to build trust and loyalty.
You can utilize this feature to implement effective marketing strategies for businesses and sellers and innovatively connect with their target audience. Live Videos can be harnessed as a dynamic tool for product launches, demonstrations, and promotional events. It allows businesses to showcase their products or services in action, answer customer questions in real-time, and build a direct rapport with potential buyers.
Audience Expansion
One of the most compelling advantages of phpFox Live Videos is its ability to expand your audience. You're not limited to your existing follower base when you broadcast live content within your social network platform. You have the potential to reach a broader audience, attracting individuals who share similar interests or passions. This expansion is crucial for growth, whether aiming to gain more followers, increase your business's reach, or connect with people who genuinely resonate with your content.
Event Coverage and Promotion
phpFox Live Videos excel at elevating event coverage and promotion. Whether it's a product launch, charity fundraiser, or exclusive event, live streaming offers a dynamic way to boost visibility and engagement. It allows you to provide virtual access to those who can't physically attend while giving attendees an immersive, real-time experience. Additionally, it opens up exciting possibilities for interactive engagement during the event, such as real-time feedback and Q&A sessions.
Talent and Skill Showcasing
For individuals looking to showcase their talents, skills, or expertise, phpFox Live Videos presents an ideal platform. Live streaming lets you demonstrate your abilities in real-time, giving your audience an authentic look at what you bring. Whether you're a musician sharing live performances, a chef conducting cooking tutorials, or an artist creating artwork on the spot, live videos allow you to connect with like-minded enthusiasts and build a following within your social network community.
Knowledge Sharing and Q&A Sessions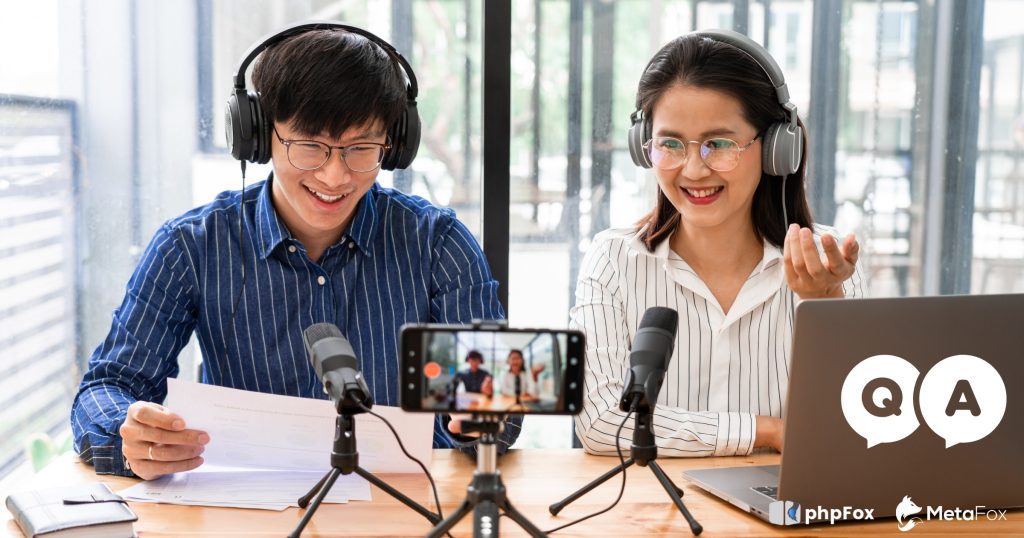 Live streaming isn't just about entertainment; it's also a valuable tool for knowledge sharing and fostering meaningful discussions. With phpFox Live Videos, you can host interactive Q&A sessions, share insights, and engage in live chats on various topics. This promotes learning, collaboration, and engagement within your social network community. It's a chance to position yourself as an authority in your niche community, enrich their experience, and strengthen your connection with them.
Requirements
To operate the Live Videos solutions, you need to pay a monthly fee apart from the installation fee. This fee includes infrastructure and external services such as storage, live video encoding, and streaming. You can see our rough estimation to help you control the budget here.
Conclusion
Are you ready to discover the power of Live Videos broadcasting within your phpFox-powered social network and unlock new ways to connect, engage, and captivate your audience? It's time to dive deep into its features and harness the potential to elevate your online community to new heights.
If you have questions about this app or related information about phpFox, please contact us for our support. We are looking forward to receiving your valuable input.

👉 Purchase Live Videos from our Appstore OR directly from your Client Area