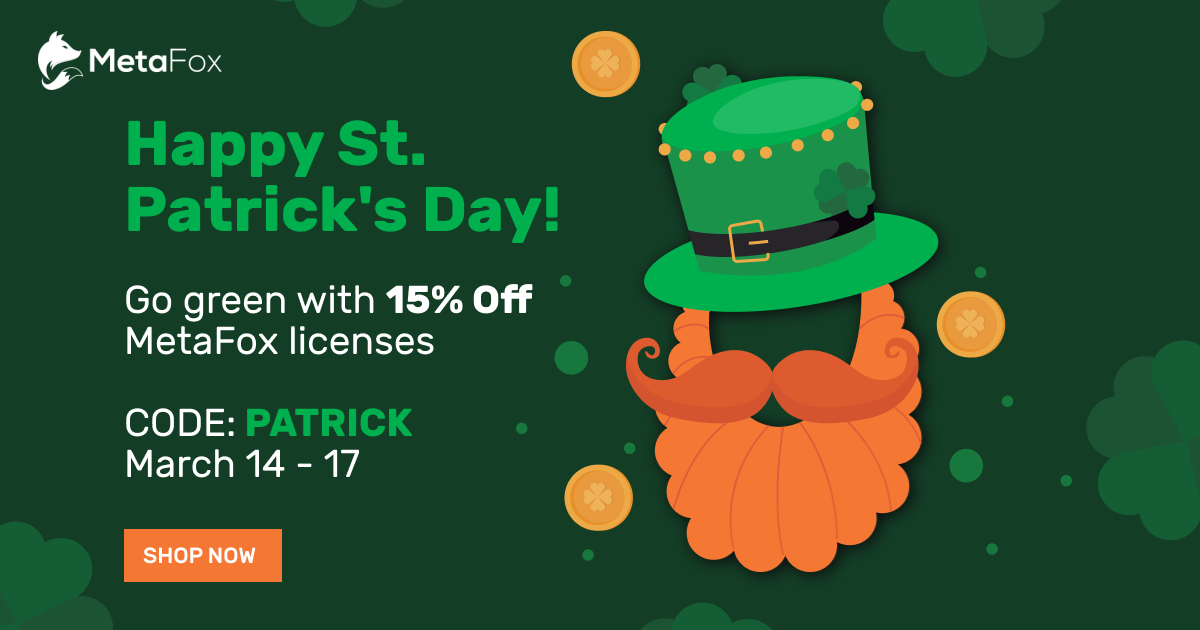 The luck of the Irish is upon us this St. Patrick's Day, and we are joining in on the celebration! For a limited time only, MetaFox is offering a 15% discount on all licenses and apps. This is a perfect opportunity to start your own community or take your existing community to the next level!
Are you ready to go green this St. Patrick's Day?
To celebrate this lucky holiday, phpFox is offering a special promotion of 15% off licenses, license upgrade and apps (ChatPlus).
To take advantage of this offer, use the Promo Code PATRICK at checkout. This offer is only available for a limited time (from Mar 14-17), so don't miss out on this opportunity to save big!
👉Shop MetaFox license here
👉Shop ChatPlus here
Go green with MetaFox and watch your community thrive!
Any questions related to the promotion? Contact us via Client Area or email us at hello@phpfox.com