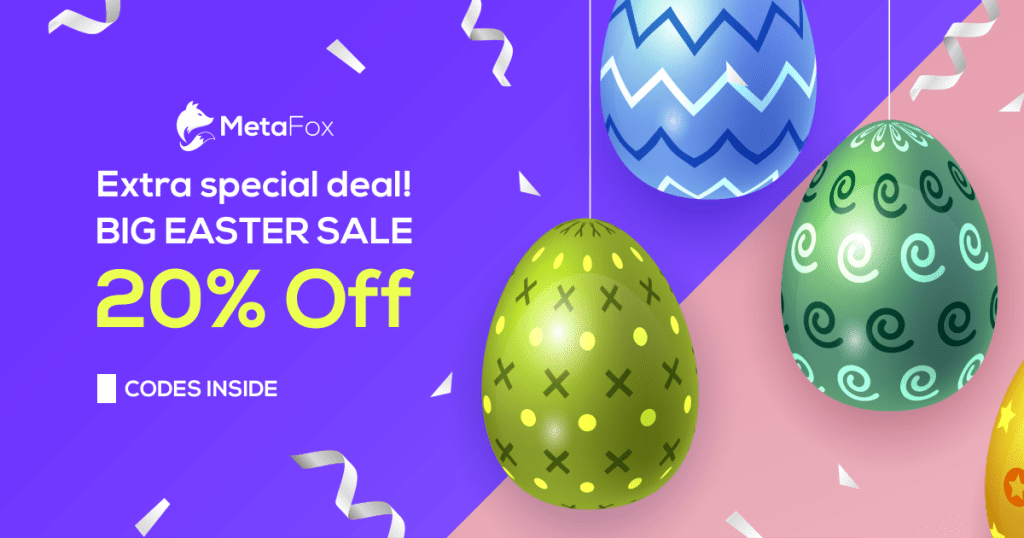 Hop into the first biggest sale of the year with phpFox! From April 4 to April 9, 2023, get your paws on unbeatable deals for licenses and services. As the leading community platform, phpFox has everything you need to create a dynamic and engaging online community.
Egg-straordinary deals at our Easter Sale!
Ready to kickstart your online community? Look no further! phpFox has got you covered. Celebrate this holiday season with exclusive offers that will make you go "WOW!"
20% OFF MetaFox licenses/ license upgrades/
Use Promo Code EASTER2023 at checkout to redeem the coupon code.
15% OFF Annual License Renewal
Use Promo Code EASTER15 at checkout to redeem the coupon code
A friendly reminder: Starting May 1st, 2023, pricing changes will take effect for existing clients. So act fast and secure your renewal at the discounted unbeatable price before it's too late!
Don't miss out on this fantastic opportunity to save big on your phpFox purchase and bring your online community to life!
👉Shop MetaFox licenses here
Any questions related to the promotion? Contact us via Client Area or email us at hello@phpfox.com