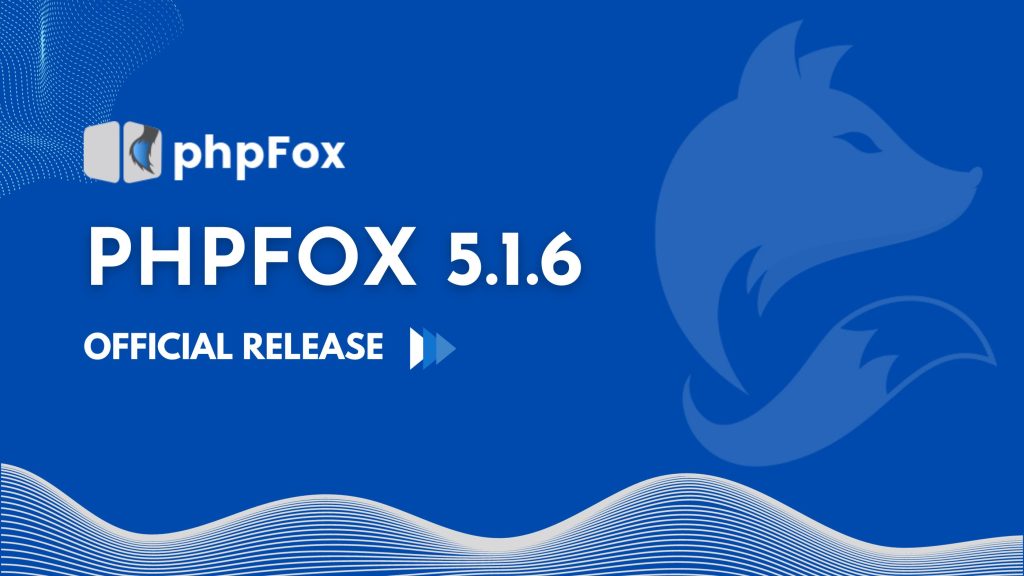 It's official phpFox 5.1.6 is now available 💥
We are thrilled to announce the availability of phpFox 5.1.5 Release across both web and mobile applications, ushering in a series of significant updates and enhancements. This latest version is poised to elevate your platform experience, introducing a suite of improved and novel features designed to captivate and enrich your interaction within our ecosystem.
What's New 7 🕵🏻‍♂️
PHP 8.2 Compatibility
phpFox has completed full compatibility with PHP 8.2, a significant stride that ensures optimal performance and top-notch security for our users. This update reflects our commitment to staying at the forefront of technological advancements, enabling a smoother and more secure experience while leveraging the latest PHP version's features and improvements.
HEIC File Support
We've enabled HEIC file support, broadening your capabilities to upload and share high-quality images effortlessly, offering a wider array of formats for your visual content needs. Now, you can enjoy the convenience of uploading HEIC files, ensuring a seamless and enriched experience for sharing and viewing stunning images on our platform.
Activity Point Conversion
Your online community activities now hold even more value! With our latest update, users can convert their earned activity points into real value within their E-Wallet, fostering a stronger sense of involvement and appreciation for contributions. The conversion rates and fees are entirely adjustable by administrators via the Admin Control Panel (AdminCP), enhancing transparency and fairness. This new feature not only encourages user engagement but also serves as a powerful incentive, fueling the spirit of your vibrant online community.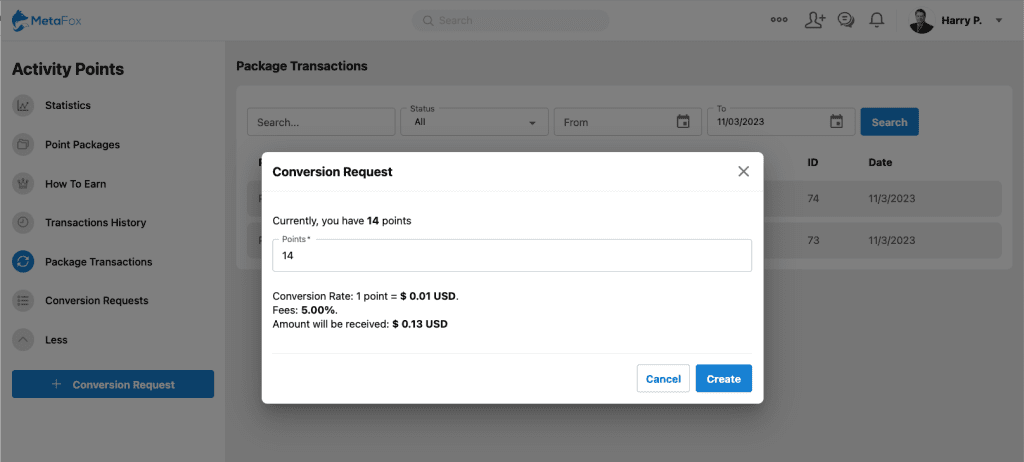 E-Wallet Usability
Building upon the core functionalities introduced in the previous version, the E-Wallet has evolved into an integral hub of connectivity within the phpFox community. Now, your E-Wallet isn't just a balance – it's your gateway to a richer, more interactive experience. With enhanced usability, we've unlocked a myriad of exciting opportunities:
Seamless Purchase Power: Use your E-Wallet funds to acquire listing items, expanding your possibilities within the phpFox community.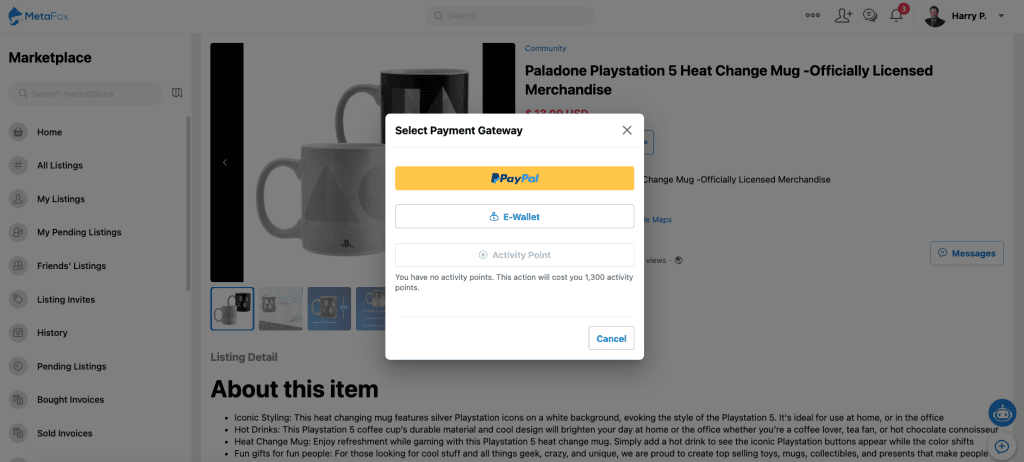 Subscription Freedom: Effortlessly unlock subscriptions, whether it's for one-time or monthly access, all directly from your E-Wallet balance.

Experience a more engaging and connected phpFox community with these new E-Wallet features, making your virtual transactions smoother and your interaction more immersive than ever!
Multilingual Announcements
Embrace the Power of Multilingual Announcements! Our latest release introduces a game-changing feature – now, announcements are seamlessly translatable into multiple languages, fostering effective communication across your diverse user base. This new functionality not only enhances communication but also strengthens connections within your global community.
Minor UI/UX Improvements
In our latest release, we've dedicated ourselves to refining the user interface and user experience, delivering subtle but powerful improvements that promise a more delightful and efficient platform.
Other Improvements
Enhanced Server Compatability
File Type Verification
Invite Code Registration
Custom Field Translations
Relative Timestamps
Find Missing  Language Phrases
Framework Update
Bug Fixes

🔰 Explore the detailed improvements in our phpFox 5.1.6 Release Notes for a deeper understanding of the updates.
Update to phpFox 5.1.6
The package of phpFox 5.1.6 is available for you to download in our Client Area. To upgrade your phpFox site to version 5.1.6, run the upgrade routine following our Update Instructions.
We highly recommend you back up your site and database before updating. And remember to check with 3rd-party experts about the compatibility of all the apps/templates you use.
🔑 For the new MetaFox installation, you can follow the Installation Guide.