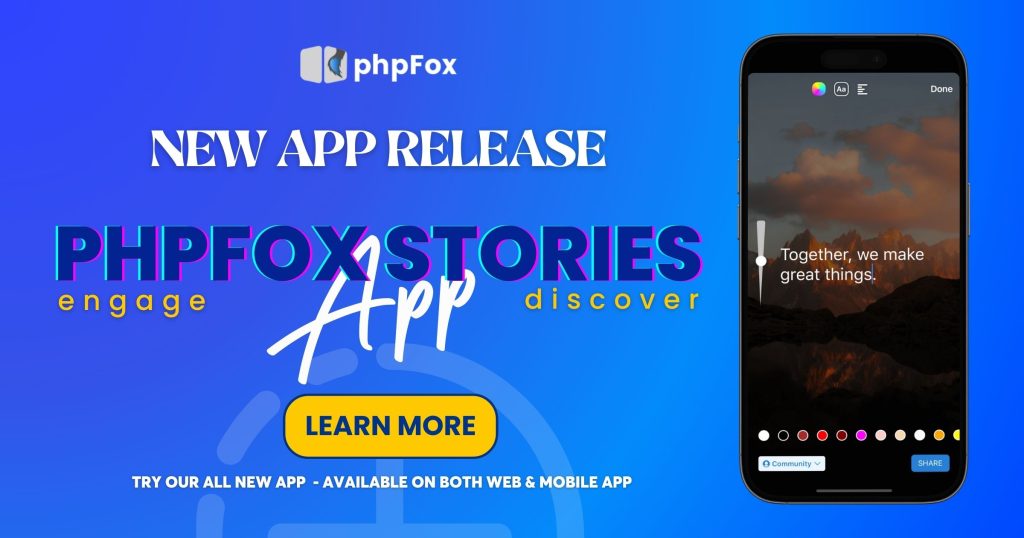 In a world where stories connect us, we're thrilled to introduce the premium phpFox Stories App, a groundbreaking addition designed to revolutionize the way your online community shares and engages with narratives 🎬.
Exploring Stories, Redefined
Explore the vast array of community stories effortlessly with an intuitive browsing experience. The user-friendly interface ensures seamless discovery, allowing your members to dive into a world of diverse narratives.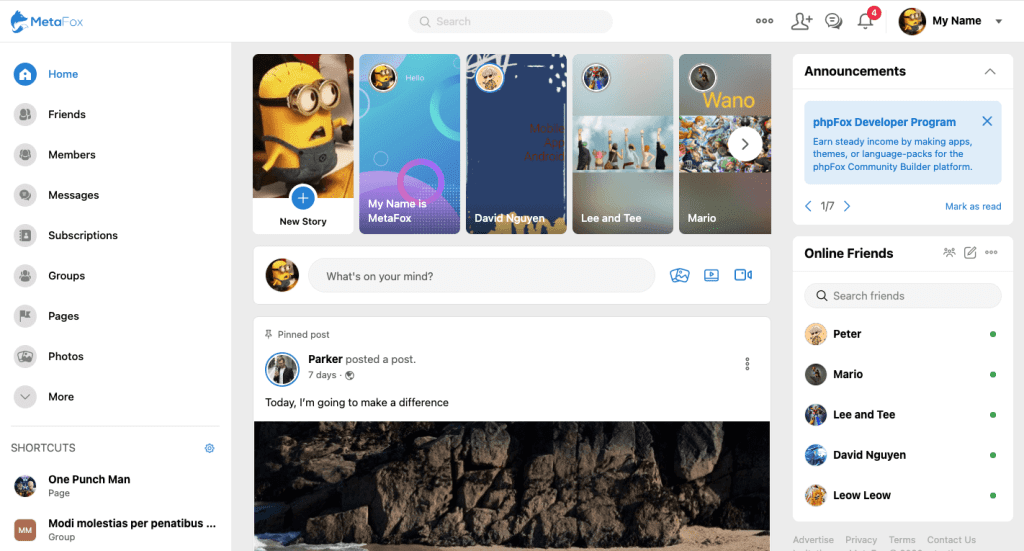 Interactive Engagement at Your Fingertips
Interacting with stories has never been smoother. Play, pause, react, report, message story owners, and effortlessly share links—all within a unified and user-friendly interface, fostering a dynamic and engaging storytelling environment.
Effortless Navigation for Enhanced Experience
Navigate through stories effortlessly using convenient arrow icons, enabling users to traverse between previous and next stories, ensuring a continuous and delightful storytelling experience.
Unleash Creative Expression
The phpFox Stories App empowers your community members to express themselves with unparalleled creativity. Craft Text or Photo Stories with a spectrum of customization options, including:
Text Stories: Modify styles, select background images, and adjust text colors to suit the narrative's tone and mood.
Photo Stories: Seamlessly upload images from local machines with an integrated preview functionality.
Privacy Preferences: Define who sees the story, with default options (Community, Friends) or Custom settings (specific individuals), and set story expiration times for added control.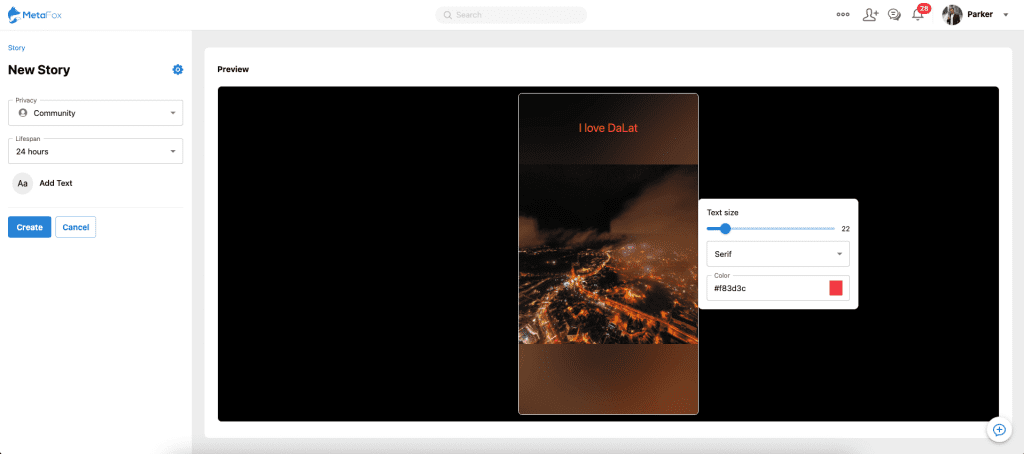 User Empowerment and Admin Capabilities
Empower your users to manage their stories effortlessly. Receive notifications for reactions or replies and access comprehensive lists of story viewers. Admin capabilities allow for managing background collections for Text Stories, granting permissions to specific user roles, and configuring the display style of stories on the Home page for a tailored user experience.
System Requirements
One of the most exciting aspects? There are no system requirements! Simply purchase the phpFox Stories App, install it, and seamlessly integrate it into your platform by rebuilding your mobile apps—creating an immersive storytelling environment effortlessly.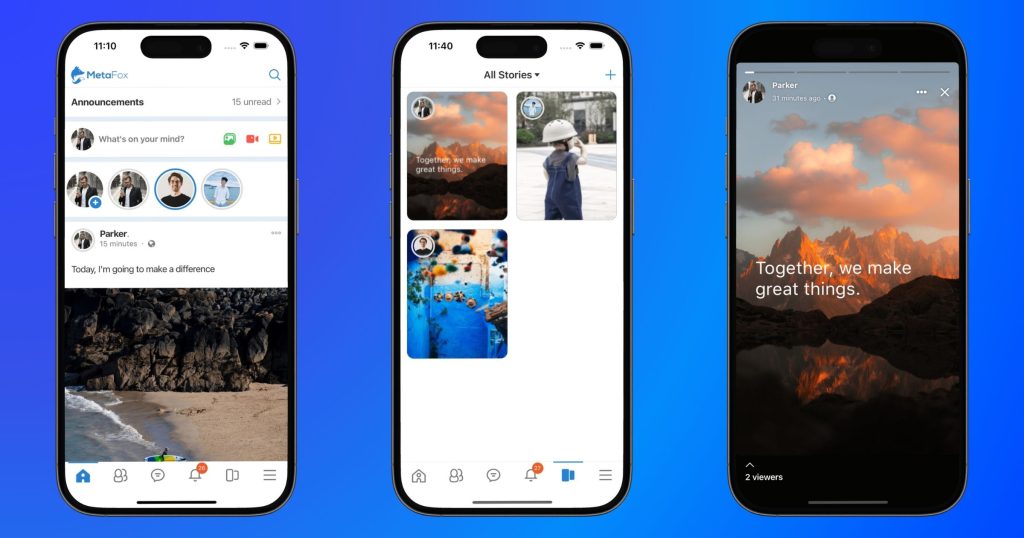 How to Access the phpFox Stories App
👉 Ready to elevate your community's narrative experience? Purchase the phpFox Stories App from either the phpFox App Store or from your Client Area at a launch price of $399.
Immerse your community in the power of storytelling with the phpFox Stories App—where every narrative finds its unique voice, creating an enriched and engaging online community experience. 🚀✨