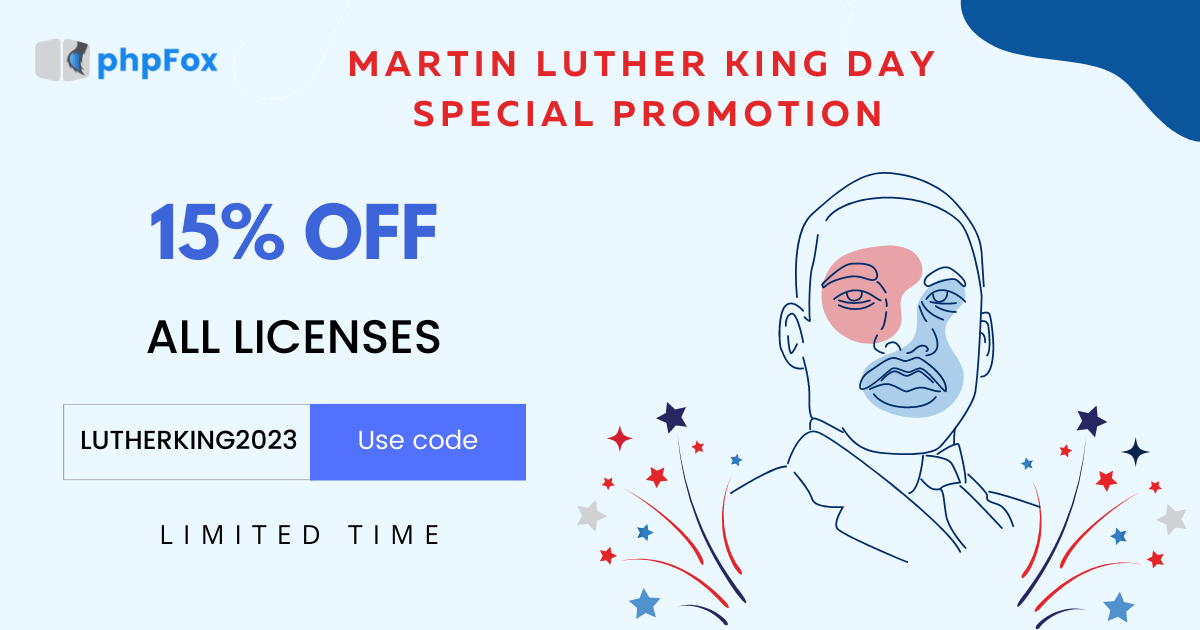 Martin Luther King, Jr., was awarded the ? Nobel Peace Prize at the age of 35, making him the youngest recipient of the award. While being congratulated on winning, he stated that all of the $54,123 prize money will be donated to the civil rights movement and became an inspiration for many people across the country. 
In honor of his contribution, this Martin Luther King Day, phpFox is offering a limited-time sale 
???‍?
15% OFF
??‍??
On all licenses
?️Duration: From Jan 16th to Jan 18th
⚡Promo Code: LUTHERKING2023
✨Get a license now, gain free MetaFox upgrade later!
As you may know, MetaFox will be officially released soon so this is literally your last chance to purchase a Lite/Pro/Ultimate license since we plan to make changes to MetaFox pricing!
You'll get a free upgrade to MetaFox license on official release (within your product upgrade period)
For more information Contact us via email hello@phpfox.com