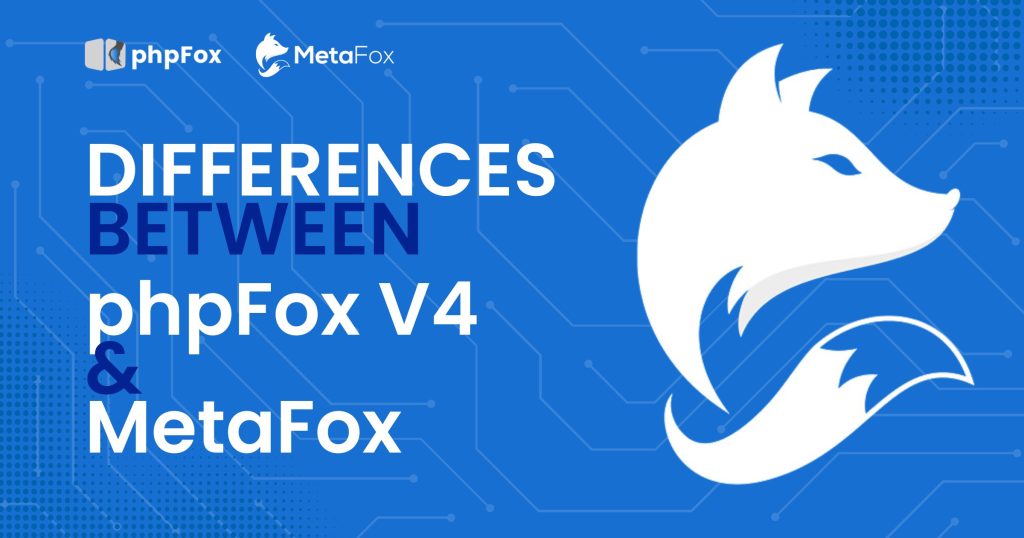 The release of phpFox V5 has marked a significant advancement from its predecessor, opening a new era of dynamic and user-centric online community experience. It provides a better user experience, enhanced features, improved performance, and a more refined user interface. As businesses and communities consider migrating or adopting the latest iteration, a comprehensive exploration of the differences between phpFox V4 and V5 becomes imperative. In this article, we will give you detailed information about these differences, shedding light on the factors that influence the choice of platform for building thriving online communities.
What's New in the Latest Release?
phpFox V5, aka MetaFox, is the latest version with an enriched user experience driven by UI/UX design. We have focused on the Frontend with a new simplified UI design and employ React, the latest Frontend technology, to power the system. Therefore, the interface MetaFox has more modern aesthetics and intuitive navigation. A harmonious blend of appealing visuals and logical arrangement of elements contributes to a seamless and engaging user journey.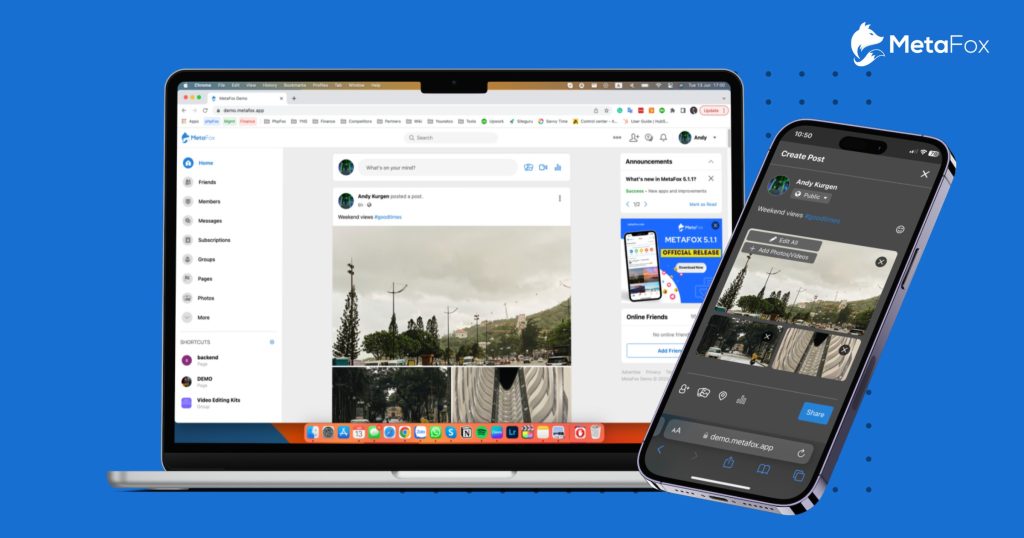 Beyond visual enhancements, a new technology stack lies at the core of MetaFox's advancements. This strategic shift brings heightened performance, improved scalability, and fortified security measures. These combined attributes empower the platform to effortlessly accommodate expanding user communities, ensuring a seamless experience even during peak activity periods.
Meanwhile, the Backend has been noticed in this transformative update. We've meticulously re-engineered the codebase using Laravel, a move that lays the foundation for exposing APIs to the Frontend. This allows for seamless integration with mobile, tablet, desktop, and other applications, creating a cohesive ecosystem that enriches the user experience across various devices.
Additionally, MetaFox introduces a fresh approach to layout organization, enhancing the administrative experience further. Incorporating a new layout organization system and a live layout editor empowers administrators with unparalleled control over the platform's visual presentation. This dynamic feature allows for real-time adjustments and customization of layouts, enabling administrators to effortlessly tailor the user interface to suit their community's unique needs. As a result, the platform becomes a canvas for creativity, ensuring that every community's online presence reflects its distinct identity and goals.
Please get in touch with us for explanations and support if you have any other queries about the MetaFox version.
NOTE: We will continue supporting and maintaining phpFox V4 until the end of 2023. From January 2024 we will no longer release updates for phpFox V4. If you own a phpFox V4, you can still continue to use the platform on both web and mobile app.