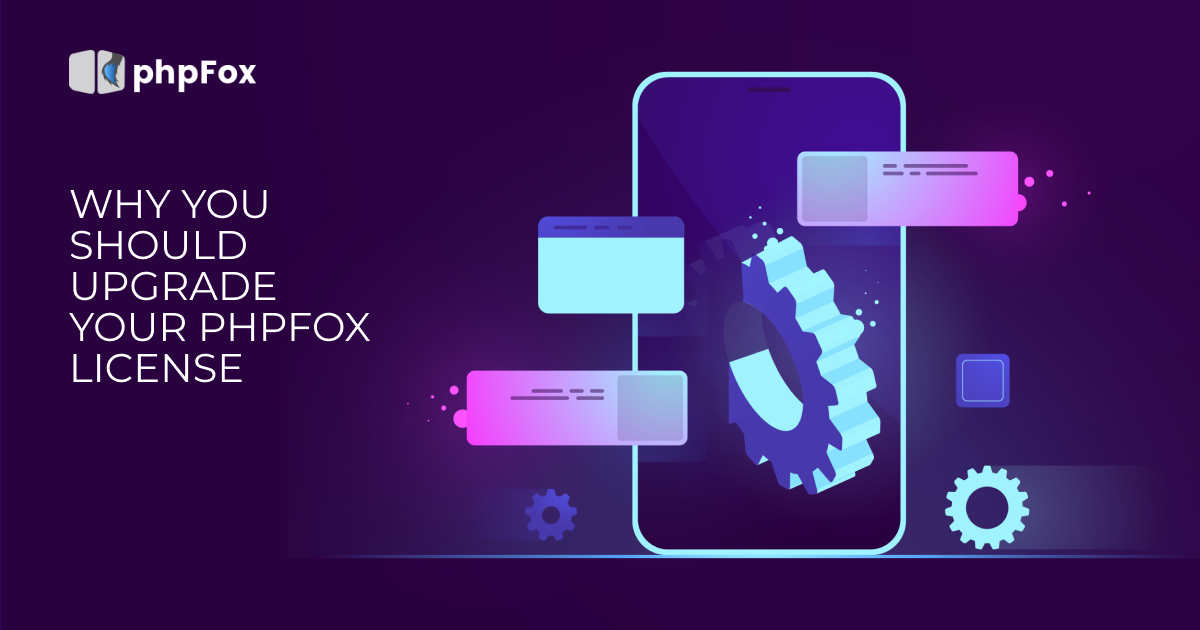 As most of you already know, phpFox is a powerful social network platform that helps businesses and individuals build their niche online communities. But what you don't know is the difference between the license when you choose to purchase phpFox's product.
In This Article:
Lite

Pro

Ultimate
Upgrading Your phpFox License Is the Solution for Your Business.
Lite
Social Network
When you purchase the Lite license from phpFox, you will be granted access to many different phpFox social networking platform features. This includes all of the standard features that you normally see in an online community or social network, such as:
Activity feeds where the users can post various activities from random things like what's on their mind, sharing the experience to opinions relating to your brand/ business.
User profile is where users update their name, information about themselves which can be seen by other users.
Friends features like adding new friends to your connection help your user expand and connect with other users with similar interests easily.
Fast, secure, and private. These are some of the must-have features for any online community. Protecting your users and their personal information is the top priority.
Emoji allowing users to be more expressive when communicating with each other create a variety of atmosphere for different communities.
SEO friendly is extremely important for those who want to build and expand their business online. SEO makes your website and your community create more online presence and reach many more people.
Engagement
The photos feature allows people to help users post visual content such as pictures and videos on to their feed, and others will see and interact with them.
Groups and pages will help users in your community to open more opportunities to connect to a bigger crowd and create many smaller communities. On top of that, this will boost your overall community engagement.
Music, events, announcements, and newsletters can give your community a better way of conveying information and speaking the news to everyone. And you can also host a variety of events for your community to join in and interact with.
Monetization
With Payment gateways, you can directly and actively make transactions with the user without having to go through a different 3rd party. In addition, as privacy is one of our top priorities, your and the user's personal information will be protected at all times.
Localization
Making everything user-friendly is the way to go if you want to expand your user group. Meaning giving users more access to different languages will attract more users from different countries.
In addition, you will also have the choice of having multi-currency used in your community.
Gamification
Provide your user with a more immersive and interactive experience making them more invested and interested in your community. From having a promotion, giving them activity points for certain actions, or even handing out EGift will get your users more likely to interact with your online community.
Administration
Managing everything and everyone within your online community is critical; you don't want users messing around and creating problems for your business and community. With that in mind, features such as blocks manager, mail server, account privacy, and registration are perfect for managing your community's activities and its members.
Pro
That's only the general idea of what you're going to be provided with when you choose to purchase the Lite version of phpFox. Let's get started with the good stuff. With the Pro License, you be able to access everything from the lite version with a bit of extra feature
Engagement
You will provide more means of conveying messages and information to users faster and easier with IM chat, shoutbox, and videos. In addition, you will also be able to create polls, quizzes, blogs, and forums suitable for creating different types of smaller communities.
Monetization
What better way to gain more revenue than having more ways to promote your business. This all can be done with the marketplace, ad campaigns, better Ads, membership subscriptions from purchasing phpFox's Pro license.
Administration
Not only that, when purchasing the Pro license, you will also have a better way to store and protect your valuable information and data. phpFox's Pro license support backup and restore in case something happens to your online community
Extensibility
Despite the fact that phpFox is a full-featured social network platform for developing a range of online communities, we recognize that we fall short of your expectations. Because phpFox can read and write any data on the platform, you may want to integrate it with your own apps. You may construct your own front-end apps with the phpFox framework. As an alternative, develop mobile applications for your social network. Any of these sorts of apps may be rapidly and easily constructed using the phpFox REST API architecture.
Ultimate
With the Ultimate license which is the best choice for you. As a final solution, our phpFox Native Mobile Apps can increase user awareness of your community. phpFox Native Mobile Apps will undoubtedly return a higher conversion rate and cost-effective values to your Social Network by enhancing connectivity with instant access.
With nearly 40% of smartphone owners reporting that they frequently use social apps daily, it's no surprise that social apps consume the majority of smartphone users' time. Your Social Network requires a mobile app to serve as a comprehensive source of online content and to capitalize on users' desire for social connection at any time and from any location.
If you have any questions about the licenses, don't hesitate to contact us through the Client Area!
UP NEXT: