We're beyond excited to tell you that phpFox web version 4.8.10 is finally here. All of your feedback and concerns had been heard and looked into. Hence, this update is what our team has been working on these past few months to bring you a better experience and the most satisfying improvements.
Here, we'll summarize what key highlights you need to know about the web version 4.8.10 and give you full instructions on how to upgrade smoothly.
Major Improvements
This phpFox web version update focuses on providing a smoother User Experience and improving some features to make it easier for community admins and users to operate and interact.
Add progress bar when user uploads cover photo
Now when uploading a new cover photo, you will see the progress bar showing how it's going. This improvement seems minor but it will definitely make the cover-uploading process feel fluid and smooth.

Add option 'Send Now' for the scheduled post
Additionally, for the scheduled posts, you will have an option to send posts immediately. This means you can decide to post instantly after having scheduled a post on your feed.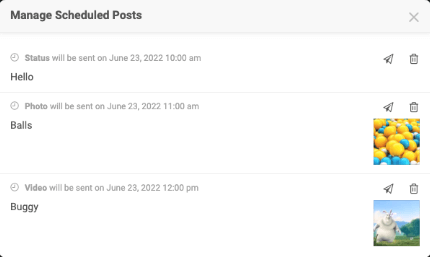 Support multiple languages for 'Main content'
Guess what's even better in this update? With the Multi-language function, you can now customize the "Main content" section in your preferred languages! It's a great way to tailor to those whose primary language may be different from the primary language currently on your website.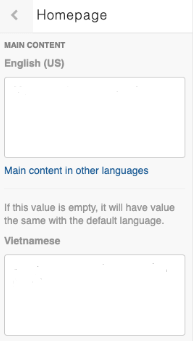 Include 'Phone Number' option in the Ban filter
Besides Usernames, Emails, IP Address, and Words, now we add up one more powerful filter, 'Phone Number' to the Ban Filters. As a result, this addon segment will help the administrator better manage the community by removing users with phone numbers.
Edit user profile
Add asterisk on required custom fields
Missing required fields – All messages should be shown at the same time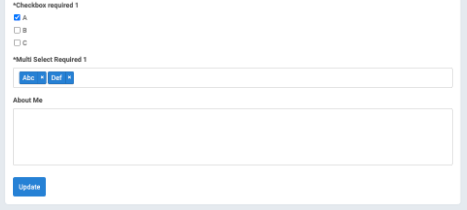 ?Read more on Release Notes and the Changelog to see other bug fixes and details in phpFox 4.8.10.
Upgrade to phpFox 4.8.10
The package of phpFox 4.8.10 is available for you to download in our Client Area. To upgrade your phpFox site to version 4.8.10, you have to run the full upgrade routine as our Upgrade Instructions.
We highly recommend you back up your site and database before proceeding with the upgrade. And, don't forget to check with 3rd-party experts about the compatibility of all the apps/templates you are using.
❗ Note: If your phpFox site is using 3rd-party apps or has customizations, please see our recommendations.
?For the new phpFox installation, the following articles will be helpful to you:
Don't hesitate to submit tickets or report immediately to our GitHub Tracker or Client Area for any issue. We appreciate any feedback and idea to make phpFox better!