THE FESTIVE SEASON IS HERE!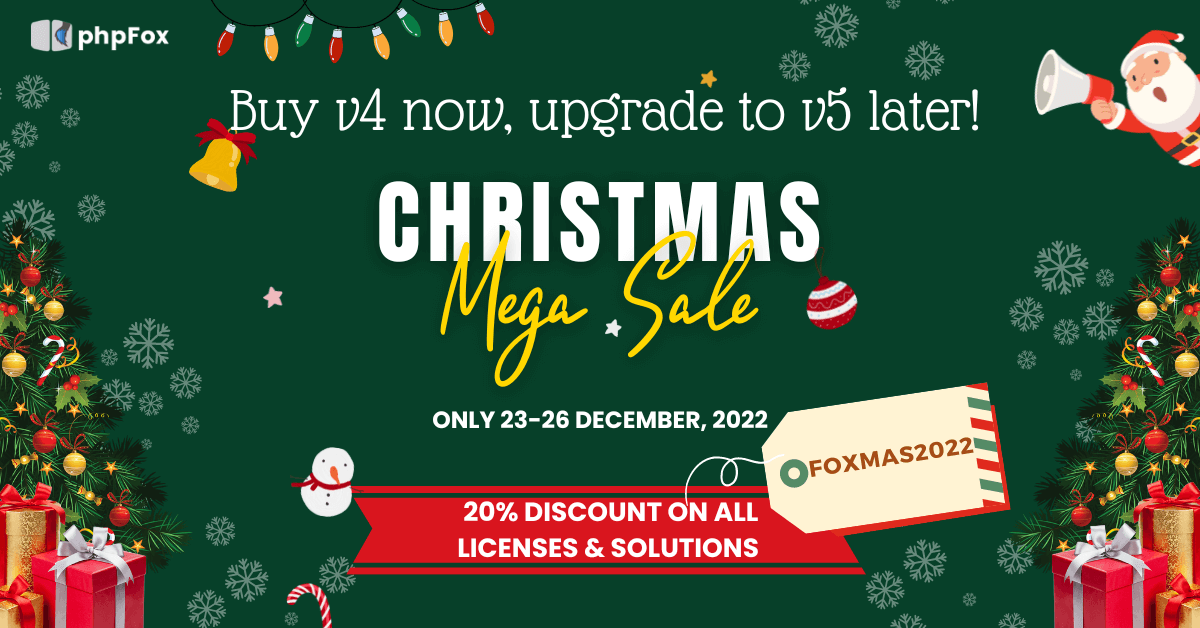 It's the most wonderful time of the year! So we're giving you wonderful gifts at the most attractive price this Christmas!
Buy phpFox v4 now, get free* upgrade to v5 later!
As you may know, we're rolling out MetaFox in the upcoming days, so this is truly the last time you can have phpFox v4 at the lowest price!
Christmas Sale 2022: Buy v4 now, upon v5 official release, you can request a free upgrade to MetaFox.
Note: Free upgrades are available within the first 12 months of license purchase.
From 23rd to 26th, get a 20% DISCOUNT on license & solution purchases & upgrades as listed below:
phpFox license
Solutions: ChatPlus, Live Streaming
License upgrade
Annual license renewal
?Use Promo Code FOXMAS22 at checkout to claim your discount!
Act quickly to take advantage of this deal!
?In addtion, you can enjoy other offers from phpFox expert YouNetCo:
? 20% off on all plugins
Promo Code: YNCXMAS2022 | Dec 23rd to Dec 26th
?Any questions? Contact us via Client Area or email us at hello@phpfox.com