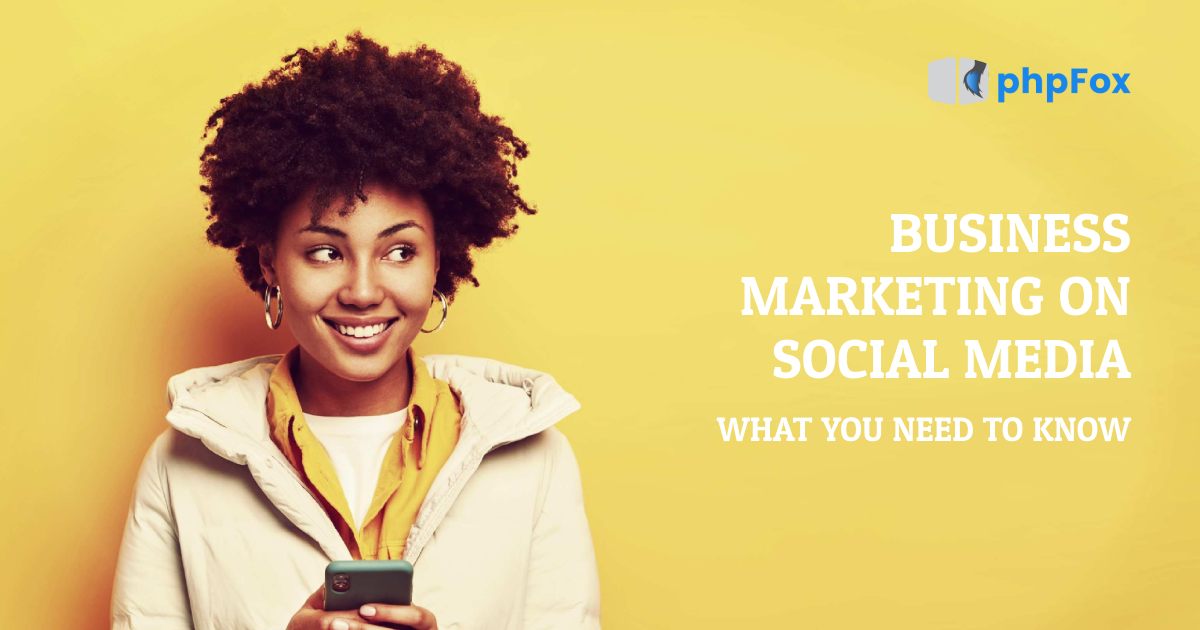 No matter how big or small your business is, you still need a website. More than a fad, social media is here to stay. It's a crucial part of your company's marketing plan. Here is what you need to know about.
RELATED: Have you considered these top 5 most popular social networks for branding?
In This Article:
Show Authenticity

Grow Affordably

Encourage Engagement

Build Awareness and Gain More Attention

Provide Support

Communicate Authority
Educate Yourself with Tips for Business Marketing on Social Media
Show Authenticity
The first tip for business marketing on social media is to create quality content. Customers aren't interested in companies that publish boring, corporate-style social media posts.
Instead, don't shy away from letting your brand's personality come through in all your social media posts. What is your brand's voice? What does it say about you? Even if businesses should be considerate and sympathetic to their customers, it is more crucial for them to create their own voice and make a statement.
As a social media user, your followers want to know more about who you are. Then, demonstrate to them. When it comes to tone, whether informal or formal, practice getting it right so that you sound natural and nice, be who you are, not what you believe you should be.
Grow Affordably
The next tip for business marketing on social media is that this isn't the place to be overtly sales, but it's still a marketing channel, and you can't dismiss the chance to make sales if they arise. Sponsored content on timelines, videos with CTAs, cross-channel retargeting, and shoppable posts are the mainstays of social media.
Even small businesses can't afford expensive marketing strategies. With social media advertising, though, you may receive a lot of value for your money. Ads on social media sites like Facebook and Instagram may help your business expand its audience and accomplish its goals, regardless of the size or budget of your operation.
While social media sites like Instagram are largely focused on interaction, there are recognized methods for increasing revenue on them. Social media isn't a set-in-stone science, but most firms are data-driven.
Know your target audience and the end aim of your ad campaign before you start creating it. This will save time and money that may be better spent elsewhere. Content that educates or entertains rather than sells is preferable to overtly commercial commercials (or does both simultaneously).
Encourage Engagement
The third tip for business marketing on social media is to increase the interaction between you and the customers. Even post-marketing a pair of shoes on social media may garner many likes, comments, and shares. In the feed, people may ask strangers how long it took for them to acquire their shoes if they liked them, and more.
The use of social media allows for immediate connection, relationship development, and client loyalty. Video content for social media may be created with a basic setup: a smartphone, a tripod, and excellent lighting. Also, verify your internet connection or hotspot before going live to ensure no delays or disruptions.
Build Awareness and Gain More Attention
Customers can't find out about your company until you advertise. It is possible to contact many potential clients using social media, but it requires a lot of time and work. You have nothing to lose by creating a company profile on any of the main social networks. There is a lot of noise on social media sites like Facebook, Twitter, and Instagram from corporations seeking to promote their brands, making it easy for consumers to get overwhelmed. At this point, innovative content and high-quality design meet.
A well-thought-out and well-executed content strategy is essential in the age of GIFs, memes, and Facebook Live. You need to figure out what your clients want to see, how they will identify with your business, and what will attract them to click on your post or remark on it to start a dialogue.
To establish a social media plan for brand recognition, define what you want to achieve through social media. Do you wish to be known by new clients? What are your goals for attracting more local customers? The greatest social media outlets for your organization may be found by narrowing down your plan.
Provide Support
Using social media, firms have been able to connect with their consumers more personally. Many users now use social media sites like Facebook and Twitter to obtain answers to their questions instead of phoning a customer support hotline.
Become known as a responsive and caring brand by assisting with social media:
Using social media, develop a way to keep track of client queries, comments, and concerns.

Respond to queries and concerns as fast as feasible.

Make a point of being upbeat and helpful whenever possible.

Be receptive to feedback, and give customers a sense of being heard.

Avoid resolving public debates via private communications unless absolutely necessary.
Communicate Authority
These days, customers are far pickier about the companies they choose to support. You may expect them to make a fast search on your website and social media before making a decision.
Will they come upon a barren shop or a goldmine of knowledge? Establishing strong social media profiles that are regularly updated with relevant information helps you enhance your brand's authority and ensures a great first impression through social media.
If you're a thought leader in your sector, look for methods to display that knowledge, such as writing about your subject matter or elaborating on your company's goal. Customers will have more faith in your company if you demonstrate what it stands for and what it offers.
phpFox is a powerful social network platform with various built-in features to help you excel in business marketing on social media. Contact us NOW! Let us know how we can bring your business ideas to life.
UP NEXT: