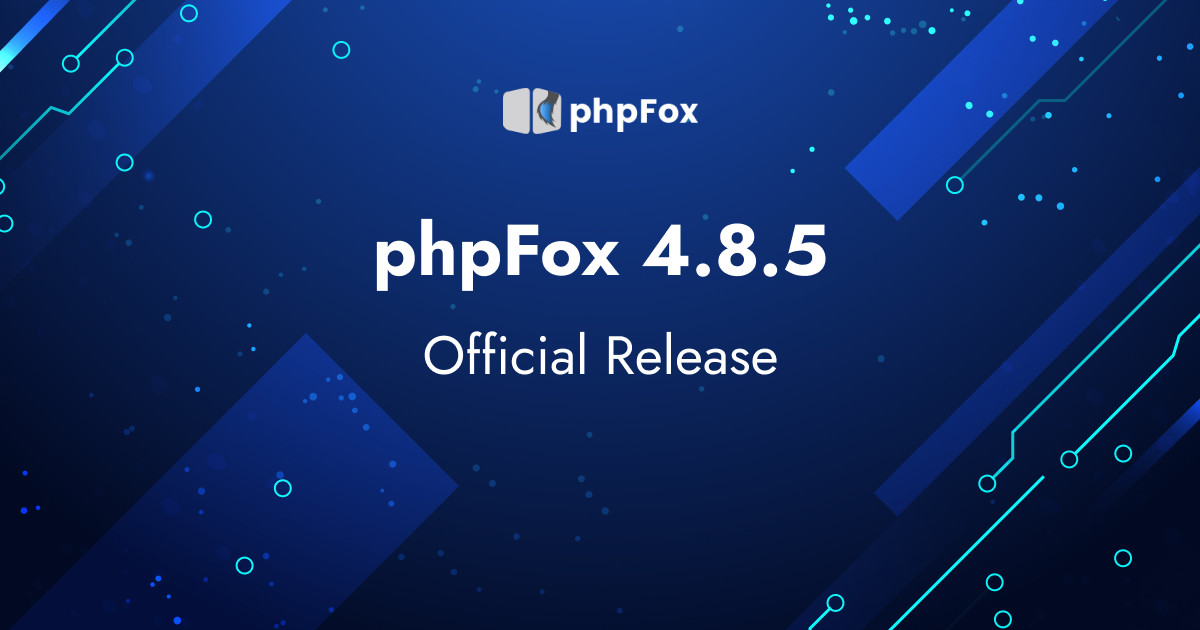 How's it going? We would like to announce the phpFox 4.8.5 Official Release. This minor version is mainly to solve the issue of incompatibility which happens when installing apps/themes in AdminCP on some latest versions of Chrome, Safari browsers.
As you may know, Chrome and Safari browsers have recently updated to enforce using the "SameSite=None" attribute on browser cookies for 3rd-party usage. Thus, you may experience the issue that the login form displays when installing apps in AdminCP. Right after receiving feedback about the issue, our team has been working very hard and decided to have a quick release of phpFox 4.8.5 as soon as possible even though phpFox 4.8.4 was just released a few weeks ago.
Upgrade phpFox 4.8.5 today
You can upgrade your phpFox site to phpFox 4.8.5 to fix the issue from now. To upgrade your phpFox site to version 4.8.5, you will need to run the full upgrade routine as our Upgrade Instructions. Please don't forget to back up your site and database before proceeding the upgrade. And, check with 3rd-party experts about the compatibility of all the apps/templates you are using.
If your phpFox site is using 3rd-party apps or has customizations, please see our recommendations.
It is important to note that the phpFox site needs to support SSL in order for the "SameSite=None" attribute to work properly because of the requirement of browsers. Running the web applications on HTTPS is always highly recommended so that client-side user data is encrypted before sending the server. Fortunately, many hosting providers support free SSL of Let's Encrypt by default.
In case your phpFox site doesn't support SSL at this time, you can follow this solution to install apps in AdminCP with Chrome and Safari browsers.
Have any issues with this version? Please don't hesitate to submit tickets or report immediately to our GitHub Tracker or Client Area for support.
We always appreciate any feedback to make phpFox better, so please feel free to share with us your ideas.
Meanwhile, we are running the Promotion for ChatPlus and Live Streaming coming versions with a 20% discount on purchasing. Please go HERE to know more