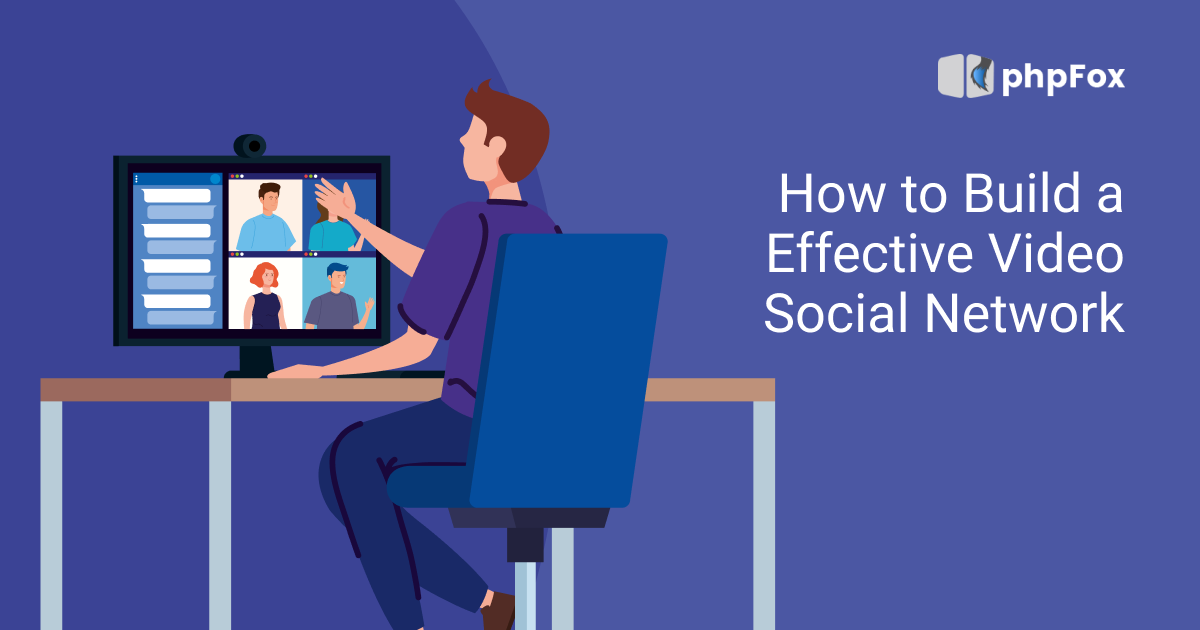 Videos, pictures, infographics have all become critical components of a successful digital marketing plan. Visual assets are essential to how modern businesses tell their stories and sell their products and services. With a good video social platform, you can even raise your brands/companies to the next level! 
RELATED: Online Community Change How Business Work During the Pandemic
In This Article:
Why Should You Use a Social Video Platform?

Different Social Video Platforms

Solution for Social Video Platform
Why Should You Use a Social Video Platform?
Video marketing continues to be the most effective digital content format, generating more views, interaction, and responses than any other social posting choice. Numbers have shown that video content is viable for businesses to grow and expand to a wider audience. 
However, this has also raised many questions surrounding if the video on social media is effective as Facebook and other platforms report high engagement numbers. Here are some of the benefits that a social video platform can potentially bring you:  
Engaging your audience

on a more personal level is a fantastic approach to engage with them. Posts with a high level of engagement (likes, shares, comments, etc.) are also more likely to spread and be noticed by others who share your existing audience's interests. It is possible to define new engagement/reaction suitable to the target audience.
Brand awareness

is difficult to quantify, but if more people share your video and/or more people than usual visit your Page, website, or landing page (through your campaign link or not), you may infer this increased level of traction is increasing your brand awareness.
Increase traffic and conversions rate.

Visual appeal can greatly impact the user experience on a whole different level, creating their first impression on the website or the brand. Meaning you will be able to catch their attention a lot easier, and they will have more time to spend on your website. Therefore, the chance to get them into using your service or buying your product will be drastically increased.
If you're still skeptical, these numbers will speak for themselves: 
Video generates more engagement than any other content type on Instagram[1]
LinkedIn users are

20x more

likely to share a video on the platform than any other type of post.
Tweets with video see 10x more engagement than those without[2] – and Promoted Tweets with videos save more than

50% on cost-per-engagement
Pinterest users are

2.6x more

likely to make a purchase after viewing brand video content on the platform.
To give better insight, we put together a list of statistics and information regarding the topic.
Including a video on your landing page can increase the conversion rate by

up to 80%

(

Unbounce

)
66% of people

said they'd prefer to watch a short video to learn about a product or service. 18% would rather read a text-based article, website, or post. (

Elite Content Marketer

)
33% of viewers

lose attention and will stop watching a video after 30 seconds, 45% by one minute, and 60% by two minutes. (

50 Wheel

)
91% of marketers

are pleased with the ROI of their social media video marketing initiatives. Indeed,

93 percent of firms

claim to have gained a customer as a result of a social media video. (

Animoto

)
According to a Buffer study of over 777 million Facebook posts, videos receive

59% more engagement

than other post types. (

Buffer

)
In Australia, mobile is the dominant device for video viewing for less than 45 seconds (

at 69%

). However, the non-connected living room widescreen reigns supreme for more than 55 seconds (

at 61%

). (

Facebook

)
Video views on Twitter have

increased 220 times

in the last year. In addition, 93 percent of video views on the microblogging site occur on a mobile device. (

Twitter

)
According to Alexa statistics

, Youtube is the second most popular website in the world after Google (

Alexa)
Different Video Social Networks 
TikTok

is the Gen Z-favorite social video platform where you can gain your next 15 minutes of fame. TikTok is used by an estimated 1 billion people worldwide to view and share 15-second music videos that can be quickly made directly in the app to boost your social marketing video. TikTok has grown five times faster than in 2019 by 2020, thanks in part to the epidemic. It is presently the most downloaded app on the planet.
Instagram

has spent the last few years focusing heavily on improving its users' video experiences. The visual storytelling video platform has reached 1 billion monthly active users as a result of game-changing updates over the last few years, including 60-second video, Instagram Stories, and Instagram Stories templates, live video and messages, 'hands-free' video, and, more recently, IGTV – all of which have contributed to the exceptional growth of their ad business that will not slow anytime soon. Businesses benefit as well since 200 million Instagram users view at least one company profile every day.
However, most popular social video platforms like Tiktok, Instagram, Youtube, etc., tend to focus more on the general public, so they can't target a specific audience. This has led to various problems, including video targeting the wrong demographic. Not to mention the ads running on these platforms can create interruption while watching videos. Essentially, a new Video Social Network isn't necessarily a replacement for those successful platforms, but it can act as a supportive platform for creating diverse options and providing more diversity. 
Solution for Social Video Platform
If you're thinking about how to fix these problems, then we have the solution for you. With phpFox, you can create your own social video platform, including all the functionalities of other platforms, such as uploading videos from local storage or from URL and allowing them to be shared with users in the network. Giving feedback, interactions are also included. 
Not only that, users can be provided with the ability to watch specific videos from a certain category making it a lot easier for businesses to focus on targeting a specific audience. This means that if you're planning to create a community with the same interests, it will be a piece of cake. Furthermore, the phpFox store also supports various third-party video themes and video apps with added functions, all the things you need to build an online social video platform suitable for you and your user.
phpFox also provides a customization service in which you can order a custom-made social video platform tailored to your personal needs. This is suitable for both mobile and web versions, making it a lot more accessible and interactive for the user. 
What are you waiting for? Contact us now and get started on your social video platform. 
UP NEXT: 
REFERENCE:
[1]Video Content Gets the Most Engagement on Instagram – Retrieved from:
https://mention.com/en/blog/video-engagement-instagram/
[2]How video is reshaping digital advertising – Twitter, retrieved from: 
https://business.twitter.com/en/blog/how-video-is-reshaping-digital-advertising.html