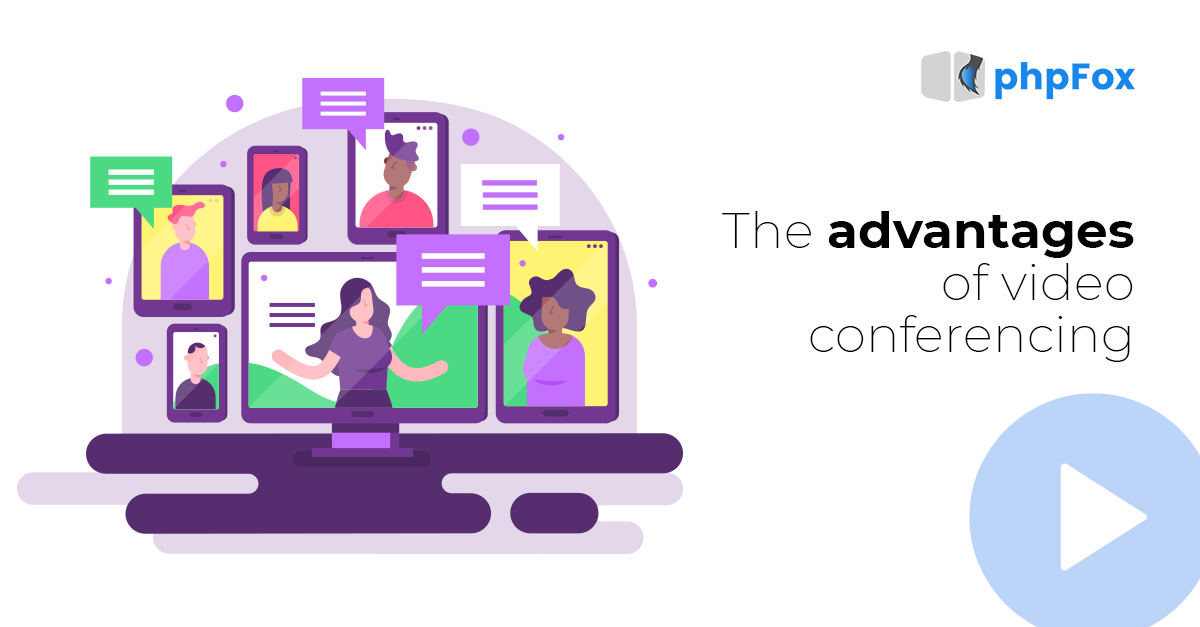 Video calls have been a wonderful tool for us to connect with people around the world. In this challenging time, it has become so important and plays a crucial part in all the organizations and businesses. Covid-19 has made lots of managers to reconsider the manner in which they run their company. They started to switch to video conferencing to keep in touch with their peers and clients. Video conferencing has helped us so much that we can't deny the advantages of it.
Help build relationships
Although few will argue the benefits of video conferencing compared to e-mail, video conferences will carry audio calls to a higher level. With video, it's unlikely to misinterpret the tones due to the inclusion of facial expressions. Video conference calls enable companies to create more personal connections with clients.
Save money
By offering the staffs an easy way to connect face-to-face, video conferencing provides a collaborative, "in-person" environment with no cost to travel. Not just that, with the ability to practically reach, you can recruit the best people to work everywhere. And once you're familiar with technology, it could also encourage you to grow your remote workforce.
Provide convenience
In addition to no longer having to fly to meet colleagues or customers, remote technologies can offer more timely connections. Individuals may use video conferencing platforms to communicate easily with peers when time-sensitive or emergency circumstances occur.
Increase productivity
Since video conferencing makes it easier to work on documents in real-time, you won't have to deal with lengthy email lines, missed texts and version control problems, any of which can create frustration, misunderstanding, and delay.
By having the ability to jump on a call and communicate in real-time, you will guarantee that everyone has a voice, all feedback is integrated and questions are answered instantly. 
The advantages of video conferencing are unlimited, especially when everyone has to work from home to avoid Covid-19. Have you set up a communication hub for your community communication? Purchase ChatPlus – a comprehensive solution for video conferencing, video call and messages. From video meetings to online classroom calls, any purpose of communication, ChatPlus is ready to serve. Contact us at our Client Area if you're interested in establishing.