Time flies so fast. We just realise that Mid Autumn is here now. Leaves are changing, the air turns crisp and the sun sets earlier in the evening. Every scene around us is so beautiful which makes this time become the most romantic moment of the year. We may find ourselves wanting to gather together for exciting activities. At this moment, we would like to spread our love with the Special Autumn Sales 2019 from now to August 31st, 2019 (PST). Let's join our promotion and celebrate this romantic season with us today.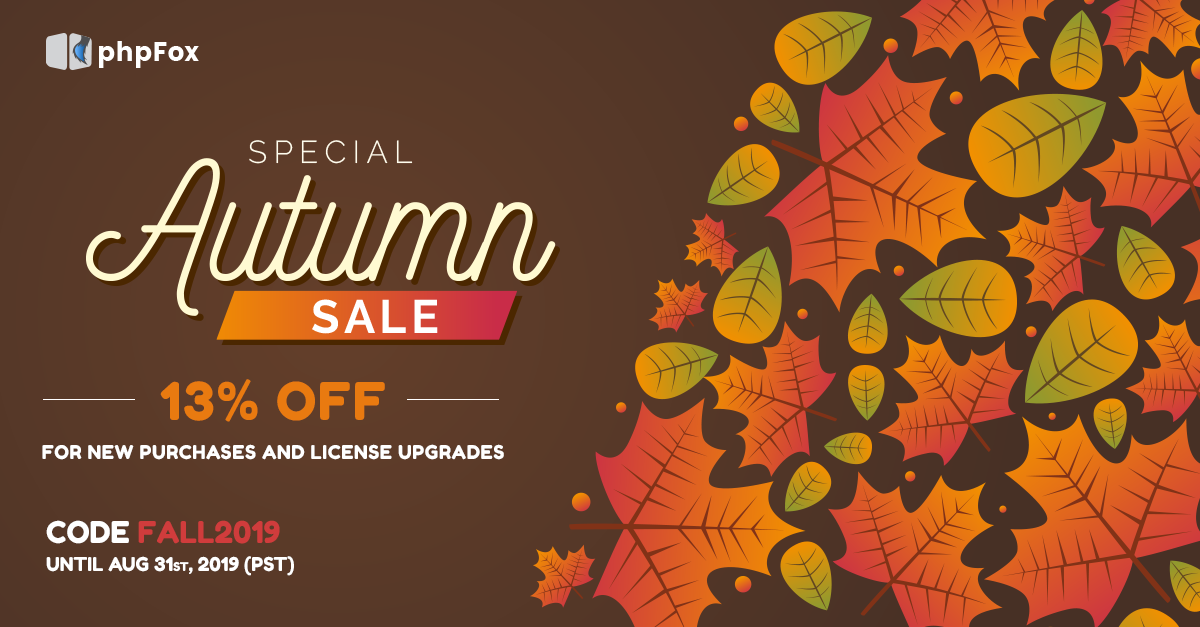 phpFox Special Autumn Sales 2019 is here!
We delightedly offer 13% OFF on new phpFox license purchase or upgrade during this Autumn Sales promotion in 22 – 31 August 2018 (PST).
Promo Code: FALL2019

Have any inquiries? Please don't hesitate to drop us a message to hello@phpfox.com or submit tickets in Client Area.
Wish you have sweetie memories and don't forget to join our promotion.