Let enjoy phpFox Autumn Sale Season Now!
Get right into action and claim a massive discount to celebrate this romantic season!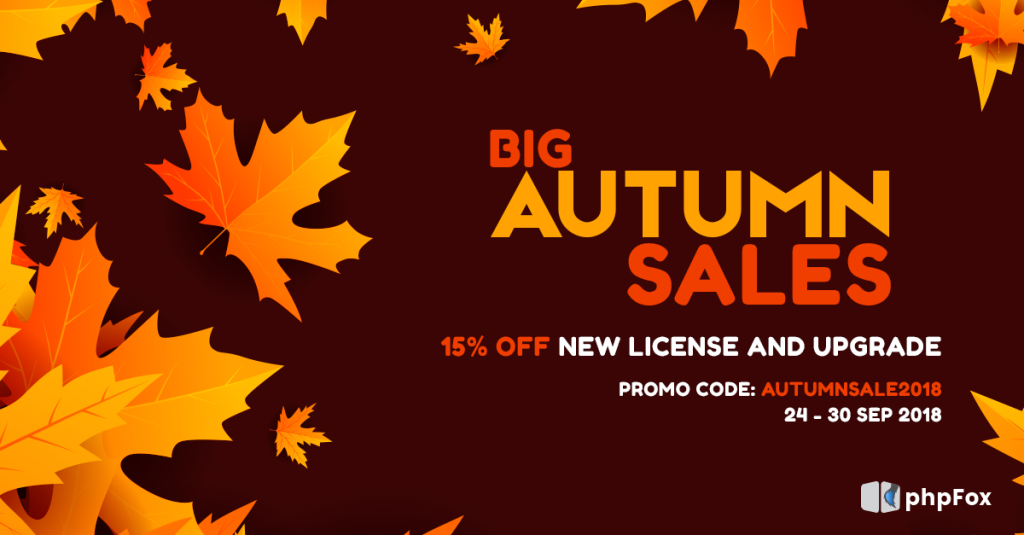 We delightedly offer a 15% OFF on new phpFox license purchase or upgrade during this promotion in 24 – 30 Sep 2018 (PST).
Promo Code: AUTUMNSALE2018

The landscape turns golden-orange. The sun sets earlier in the evening. A romantic escape in Autumn will lift up your spirits and suffuse you with the warm glow of love.
Let us kick up some more spices to your Autumn and have a sweet season ahead!