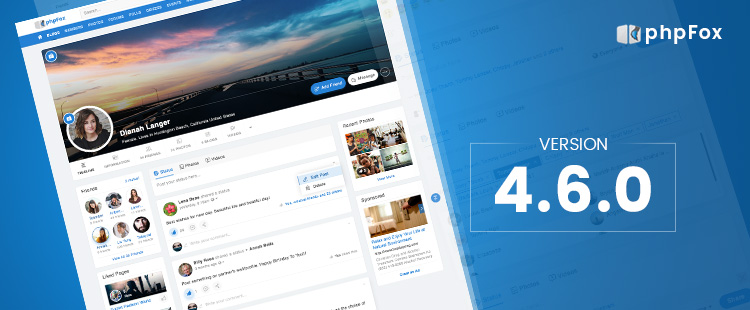 We are sure you are all excited to hear this sneak peek for phpFox 4.6.0. You will discover some of the core apps improvements plus the newly added features of phpFox 4.6.0 in the next sections of this article. But the most important question is, when is the release of this version? We know a lot of you are excited to know about this newest version release. What we can give you, for now, is we are planning to release this version tentatively by the last quarter of this year. For the meantime, let's have a quick sneak peek at phpFox version 4.6.0
What to expect with 4.6.0?
The release of the new modern style template, The Material Template.
Restructure HTML of all elements of phpFox.
New Template for the AdminCP
Release most of the default apps of phpFox to be a standalone app which will be published in the store.
Add more improvement for each app.
Here are some of the apps improvement in the phpFox 4.6.0
Supports drag & drop when uploading image files or photos.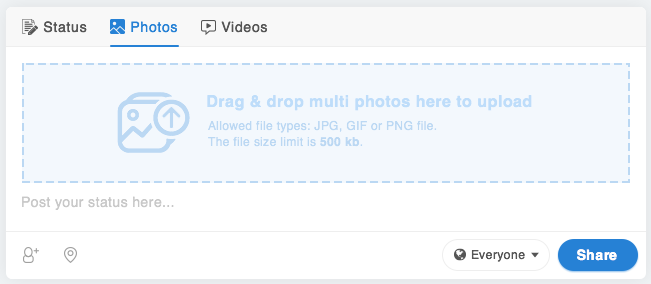 2. Suggestion Block – when the user views an item, the user can also see a block that displays or suggests other items based on the category of the current viewing item.
3. Support feature/sponsor items for all apps
4. Support AddThis on item detail

5. Make clickable images for some default apps such as events, quizzes, polls, pages, etc.
6. If deleting a category, admins will have an option to move items from one category to another.
7. Allow admin to manage sub-categories directly from the Categories page.
8. Admins can configure modules to integrate into page/group.
9. Supports SEO for all apps.
10. Supports collapse/expand categories in the frontend.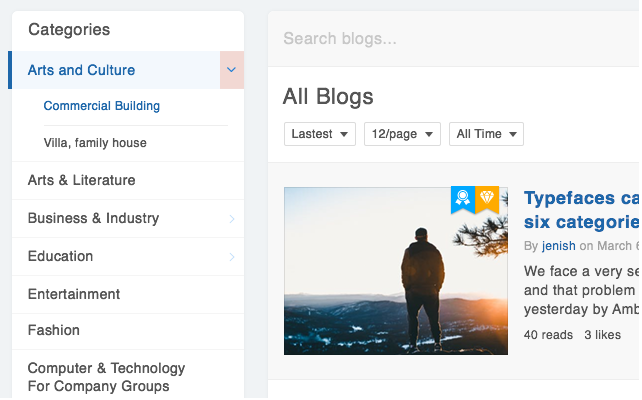 11. Display total views in listing pages for all apps.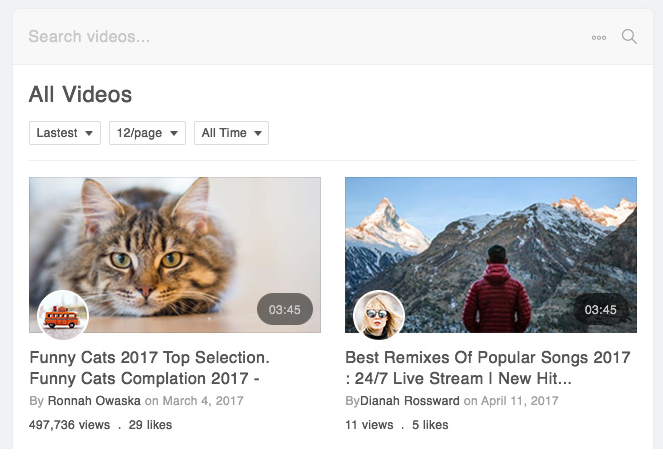 Let's continue to learn more about phpFox 4.6.0. What else to expect in this version?
New Features added in 4.6.0
1.  Support Site Statistics block at the frontend to monitor all the activities happening on your site.
2. Allow sorting data on tables at the backend.
3. Ctrl+Enter feature – this will be applicable to have a new line in the comment section. It can also expand the comment box if added or paste a long text.
4. Support log library
5. More new features are still in development mode and will be added as per clients request.
Current features improvement
A lot of improvements on the current features of phpFox will be also added in 4.6.0. Your AdminCP's new layout will bring your management experience to the next level.
Here are some of the feature improvements in phpFox 4.6.0
Improvement on managing your members/users. The layout for managing and viewing members on your site will be much cleaner and organize. The sorting feature will make your search faster than ever. And if you will notice, all the settings about managing members can be found under MEMBERS backend menu.
Improvement on managing state/province at the backend
Improvement on managing apps at the backend. The admins will have the ability to uninstall the apps which are not in use. 
Move the search setting into global search at Back End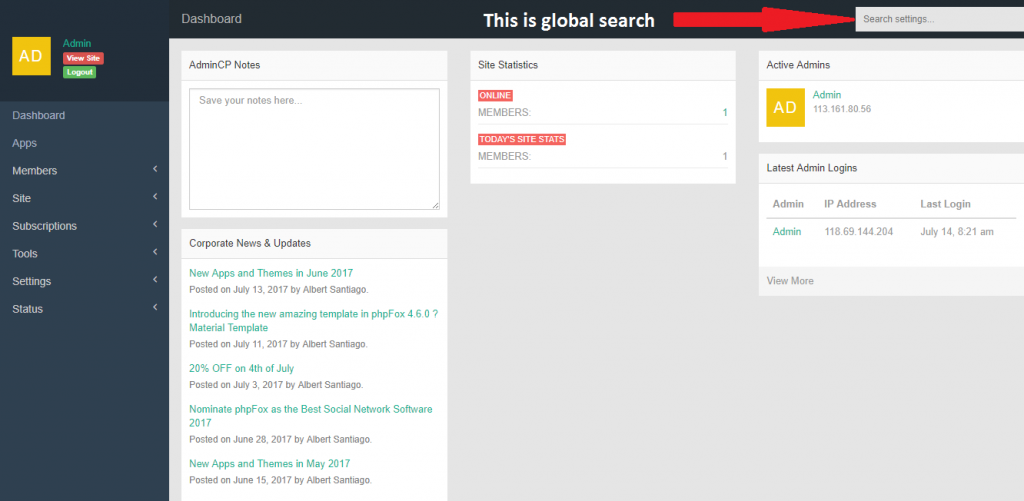 5. Bring back Redis.
6. Bring settings about cookie back.
7. Support submenu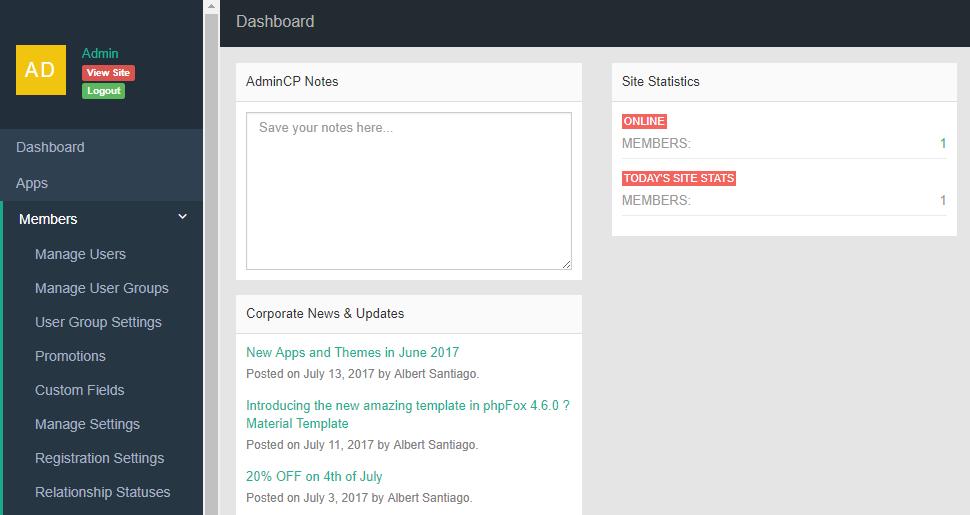 8. Friend request notification improvements.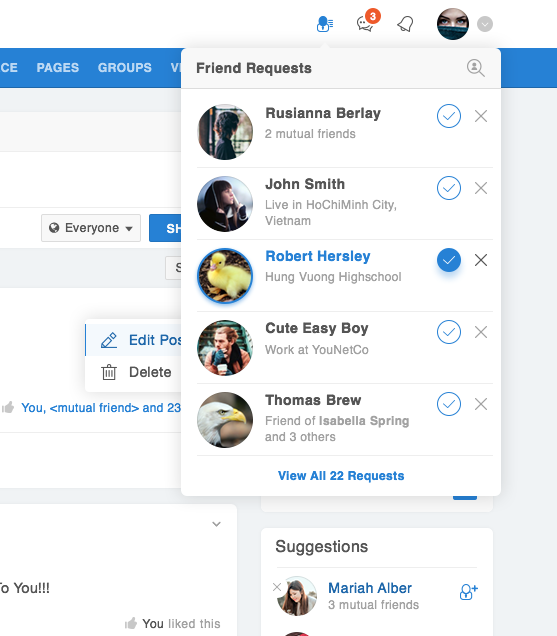 9. Custom field improvements at the backend.
10. Support embed code in BBCode
11. Additional Registration Step will be back as you requested.
Can't get enough?
That's it for now. These are just some of the improvements and new features included in 4.6.0. We are still currently in the development of adding more features. Can't get enough of updates? We'll keep you posted to our next blog announcement regarding this version. Don't forget to visit our website to check out the latest stable version of phpFox.