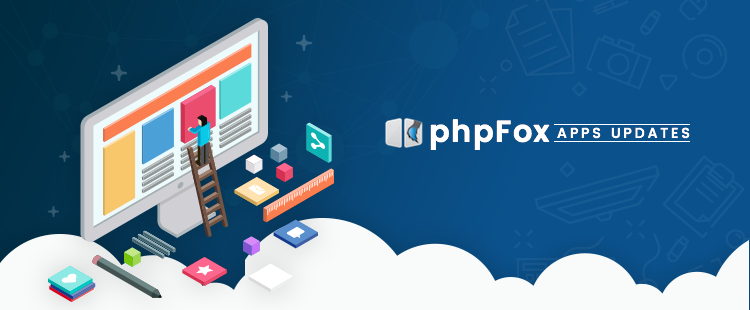 3rd Party Apps and Themes Update
Hey, fellas! Last month, our 3rd party developers have added new apps and themes in our store.  You can directly purchase and download these products in your AdminCP.  These products are independently provided and supported by the 3rd party developers. So in case, you have questions, just feel free to let them know.
We summarized everything for you. Let's take a look at the following list.
FEATURES
expandable side menu with some features of the user dashboard
configurable footer
clean and attractive landing page included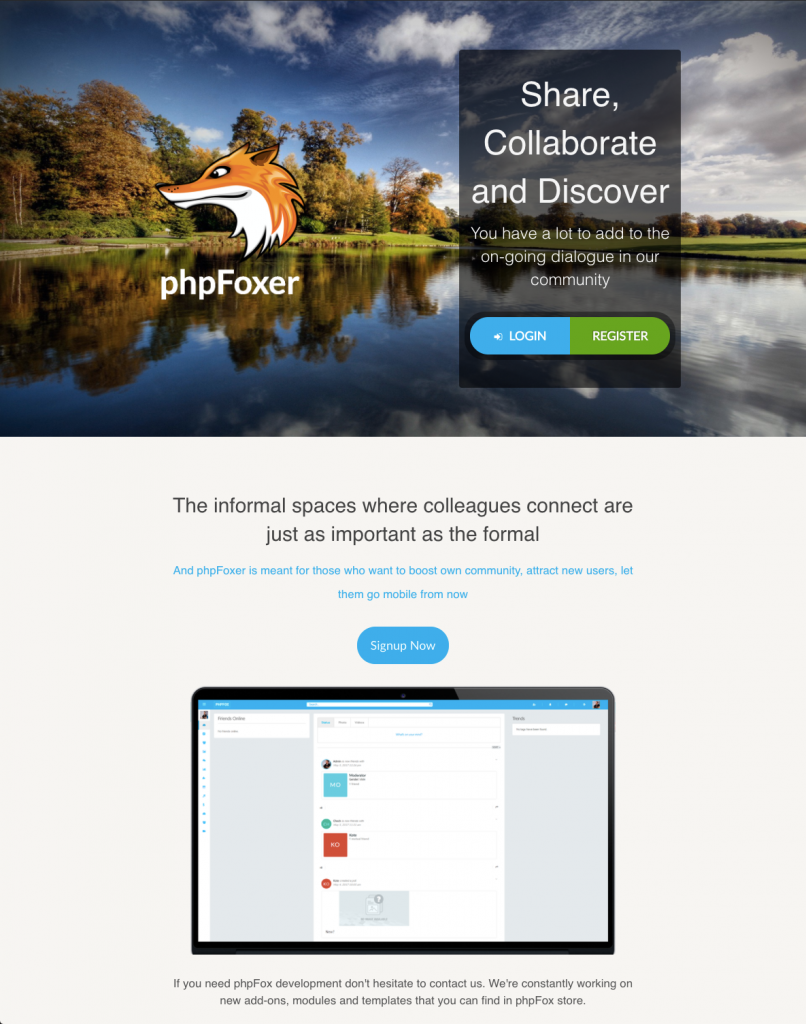 Stickybar by Scheinwelt-Media
INTRODUCTION: This app makes the main menu sticky when scrolling down. Your users are always able to switch to other pages and not have to scroll up to get back to the menu.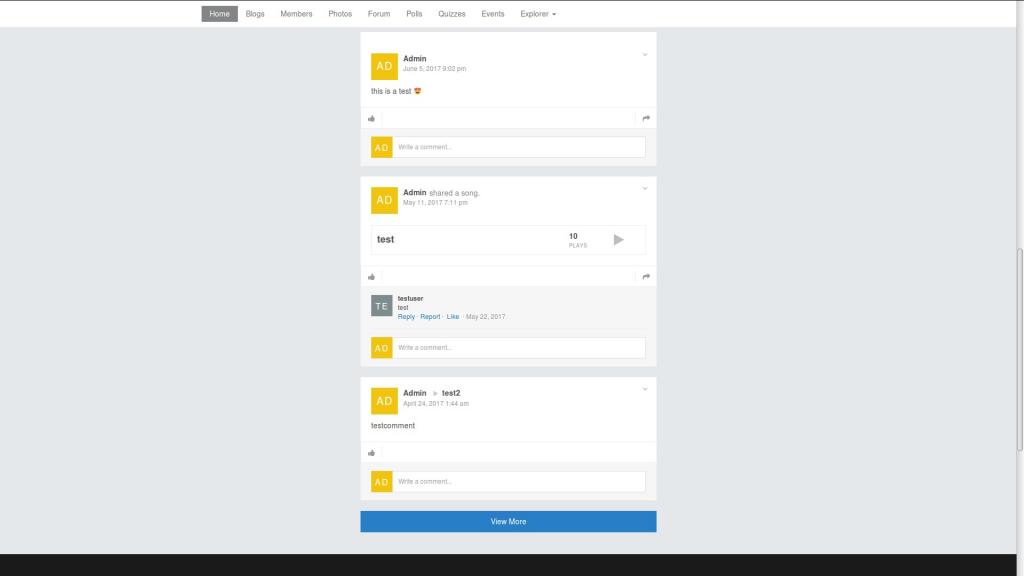 INTRODUCTION: Want to increase user interactions on your Phpfox? Add your own or use default package of 6 emotions (like Facebook). View liked users list in the tooltip for each emotion and special popup. Manage icons from the admin panel, add icons which fit for your idea.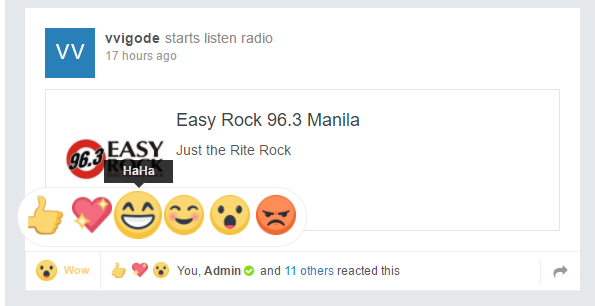 Side Menu by Scheinwelt-Media
INTRODUCTION: This app changes your default horizontal bootstrap menu to a side menu. On mobile devices, the menu is fixed at the top.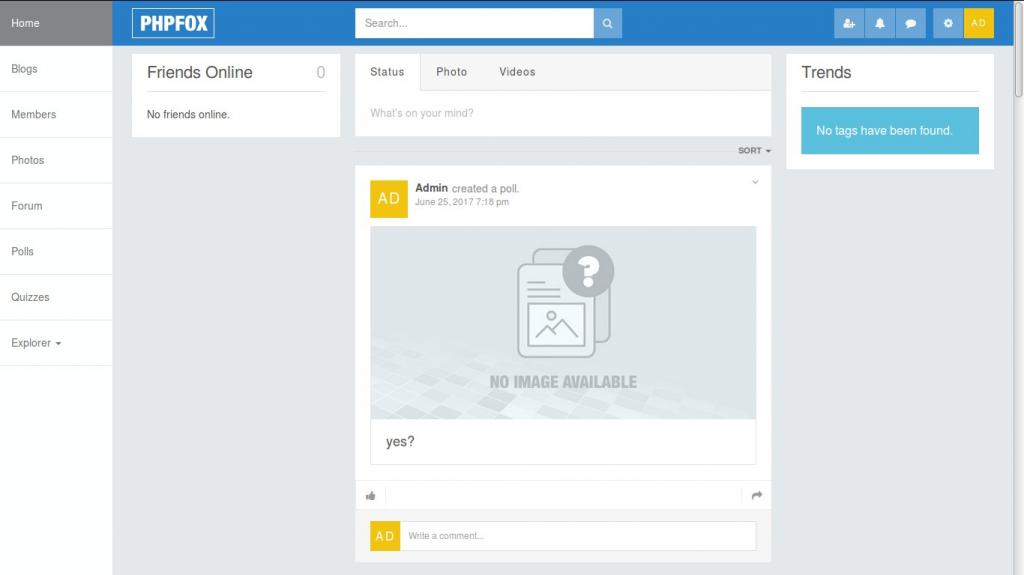 INTRODUCTION: CSV User Import allows you to create a number of users you need in minutes, set a shared password for everyone and their user group in your community. A few seconds – and your new members will be imported after uploading one file with their data in .csv format. CSV User Import allows you to assign one of available user groups of your particular system. Tracking the progress of import is easy with the AdminCP page we created. A brief description of fields to enter can be found in the example file you can find and download right from your AdminCP. Of course, if there are mistakes in CSV document users will not be created and you will get line-by-line information about that.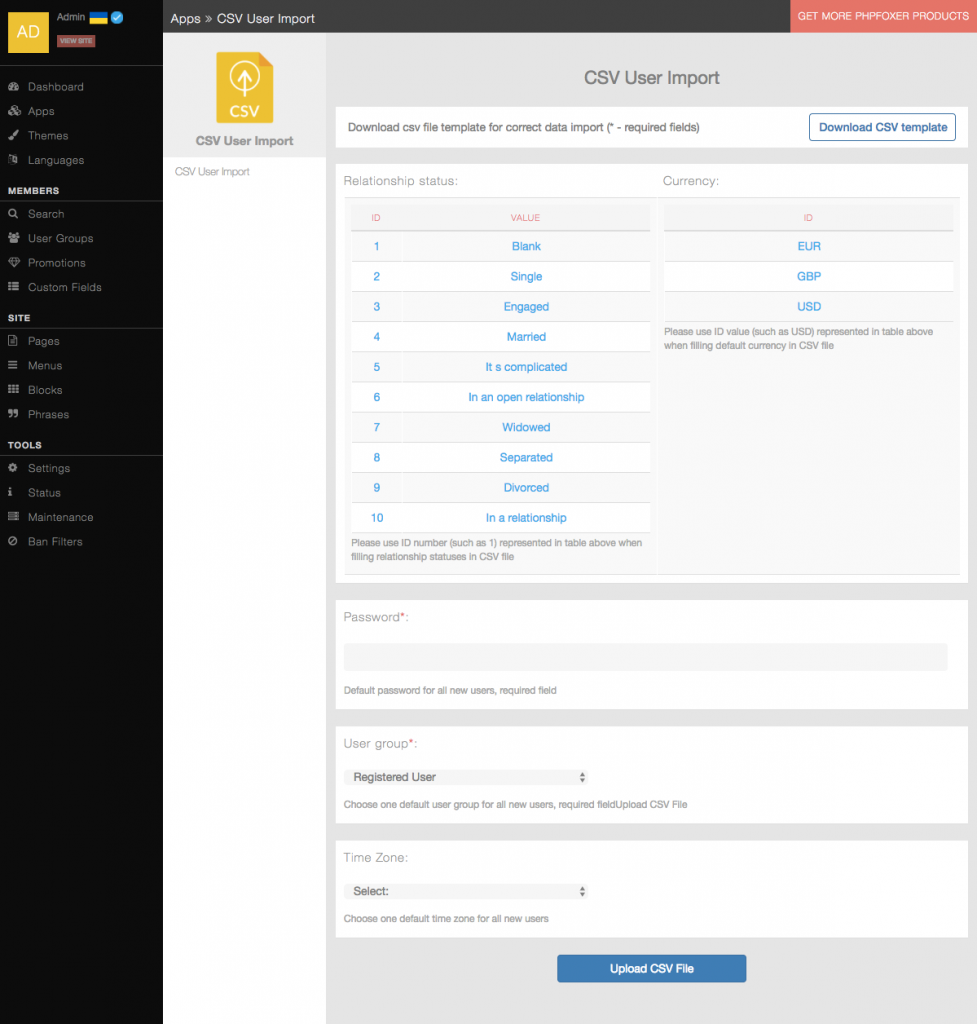 FEATURES
Add Follow/Unfollow button into profile page
Follow Wall – show all feeds from followed users
I follow, My followers browse pages.
Suggest to follow popular users.
My followers block in profile page
Most followers, Most following blocks.
Admin statistic page.
Admin Enable/Disable follow feature.
Enable/Disable for special user groups.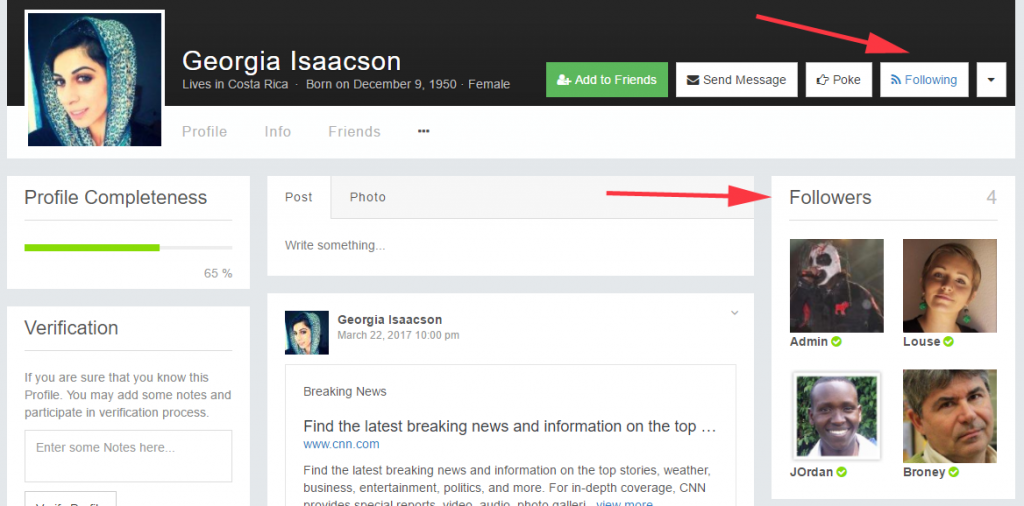 INTRODUCTION: This app adds color to your feed. Set background and text color for specific feed item types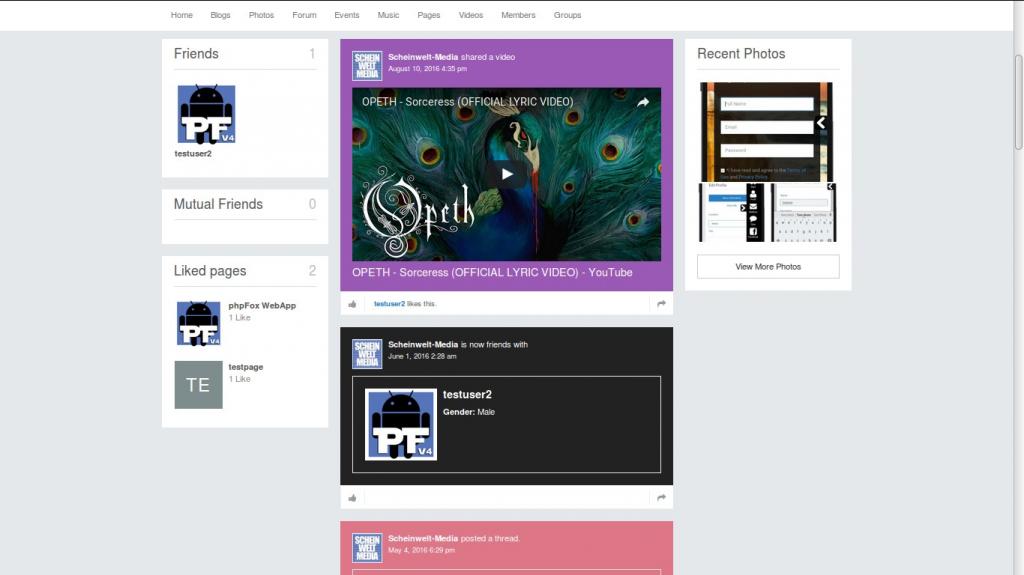 FEATURES
Payment gateway for companies, legal entities
Page hosted payment (HPP) Level 1 PCI DSS compliant
Maximum security by reducing the credit card listed on your website
Fast and easy integration
Customize the payment page with your own Logo and your preferred language
Use the dixipay brand to increase customer confidence
Several methods of payment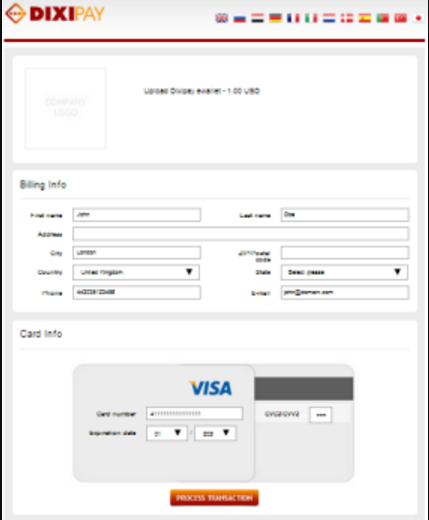 INTRODUCTION: With this module, you can integrate your Ecwid shop into a phpFox installation offering to your members a modern and easy to use online store.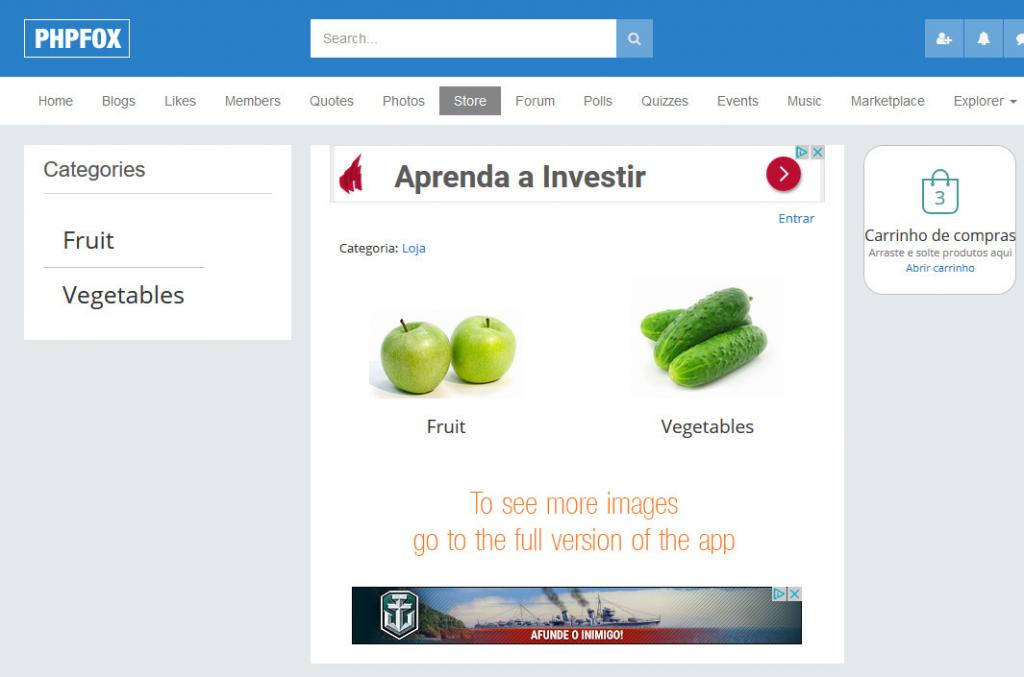 INTRODUCTION: Cash Banksys is a popular payment system in Belgium.

There you go. They are the updated list of apps and themes for the month of June. Please contact directly the 3rd party developers for any questions regarding these plugins. They would love to hear your thoughts about their products. See you next month for the new apps and themes!