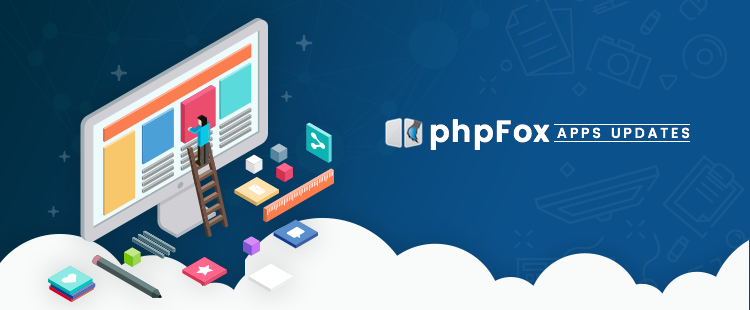 Get ready to discover new apps and themes in October. Our experts were very inspired in providing you excellent products as time goes by. As you may know, 10+ new plugins have been recently added in the phpFox store. Let's all check the highlights of these new apps and themes.
---
INTRODUCTION: This app adds a block with new subscribers. Other users can see who has recently subscribed and want to be on that cool block too.
FEATURES
Show recent subscribers
Set limit for block
Set packages that show up in the block
Show package title
Link to user and subscribe page
Multi-language support
More features on request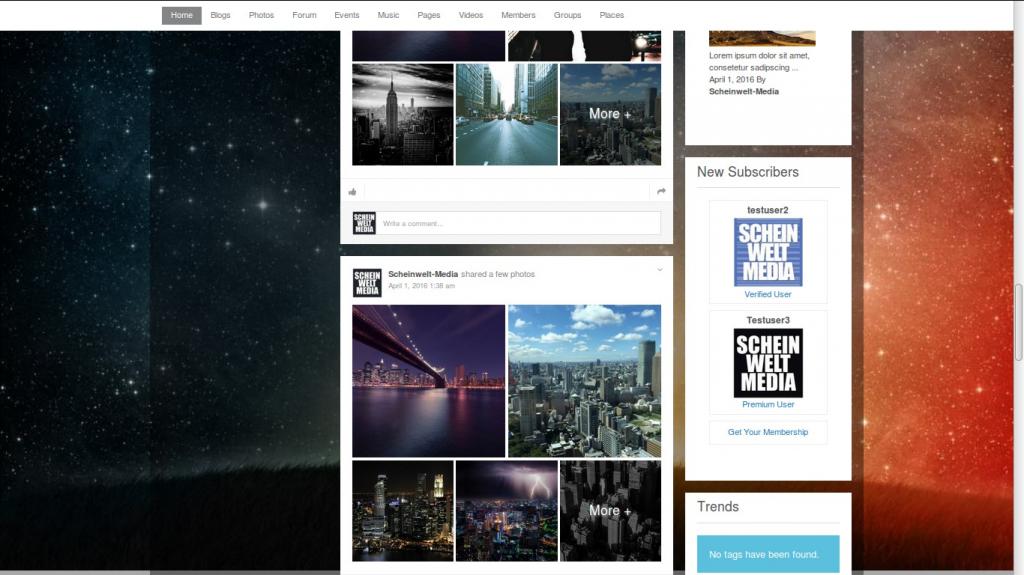 ---
INTRODUCTION: This app adds a proximity filter for feed items. The feed will only show items within the distance radius.
FEATURES
Switch between miles and kilometers
Option to show distance on the feed item
Multi-language support
Set as many options you want (default: Show all, 5, 10, 50, 100, 200, 300, 500 & 1000 km)
Monetize this app by only allowing specific user groups to use the filter
---
INTRODUCTION: Every day on each website, hundreds of posts are made. That is why we have created Posts View Counter app to help authors track viewers' reactions. Sometimes, the number of "likes" does not show how interesting the post is as the real number of views is always many times greater than the amount of "likes".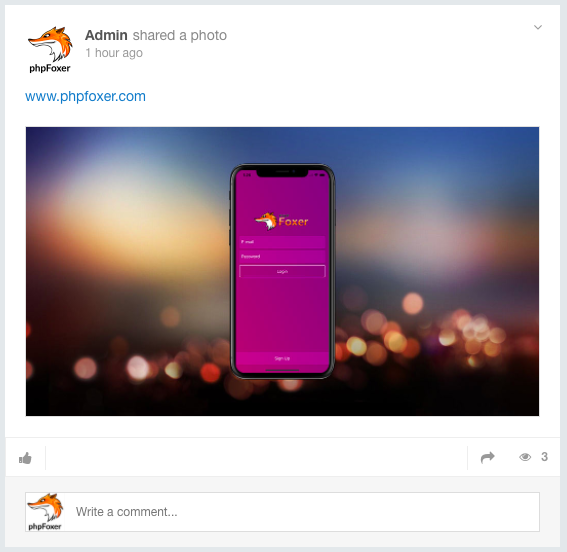 ---
INTRODUCTION: This app adds 4 new content blocks for photos to your site. It can help to monetize your social network by showing only photos from specific user groups.
FEATURES
Recent photos
Most viewed photos
Most liked photos
Recent profile & cover photos
Usergroup setting (deactivate photos from specific user groups. e.g. show only show only photos from premium members)

---
INTRODUCTION: Most people love sharing. But sharing photos in feed or posting a status isn't enough to showcase everything. And that's when the blogging came in. The blog is an environment where people can share everything about their lives, experiences, news, information, etc. It is one of the trends in a social community to satisfy the fans by writing.
FEATURES
Fully responsive, support Responsive Templates
Integrate with Pages, Group and other YouNetCo apps: User Profile, Business Directory System, Social Publisher, Suggestion & Recommendation System
Support new mode view: Bigview
Blocks: Featured Blogs, Most Read, Most Favorited, Most Discussed, Hot Tags, Tags, Recent Post, Categories, Recent Comments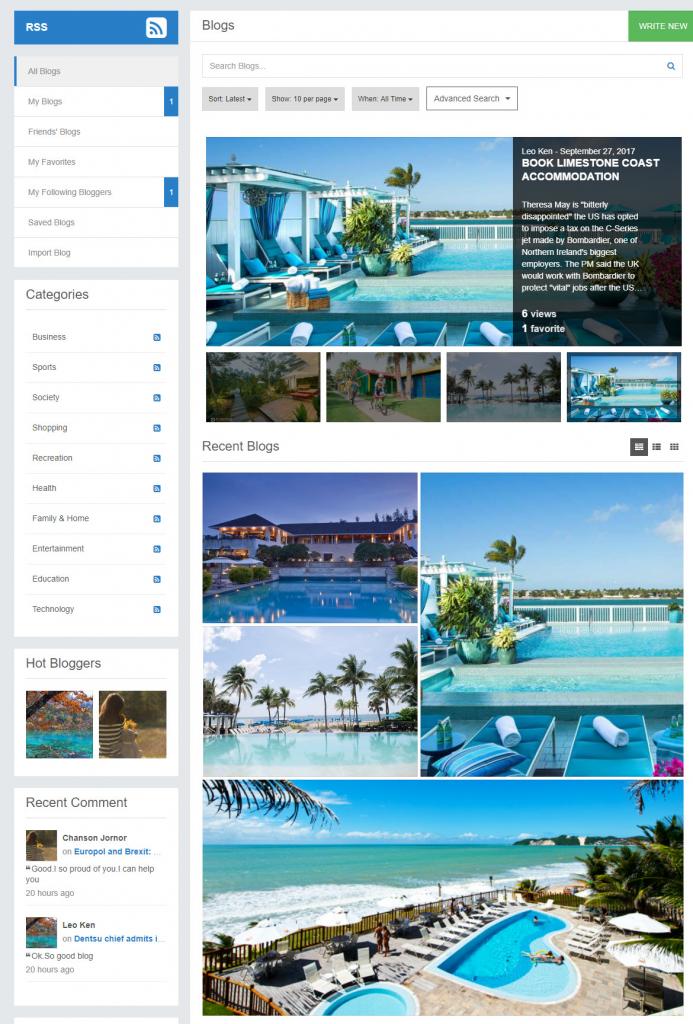 ---
INTRODUCTION: 
Message Broadcasting app is a simple way to notify members about:
news of your community
promotions or important notices
events or changes related to a specific user group
information related to one specific gender
FEATURES
Select one or more target user groups;
Select one or more target genders;
Use [full_name], [email] tags to fill message with appropriate username thus make the message more personal;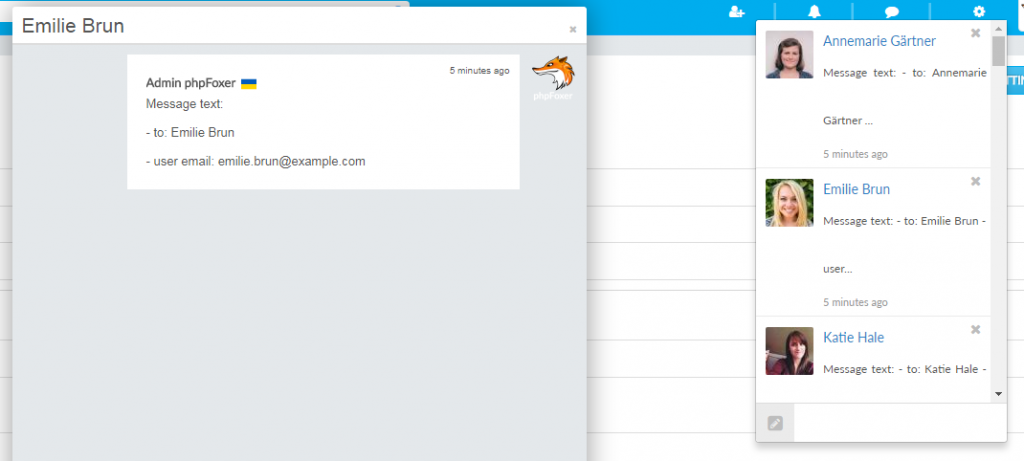 ---
INTRODUCTION: Communities for gamers is an essential part of the social networking world. We think about all gaming world and this is our new theme with a few really amazing built-in features:
video background;
an option to show only central column to make the focus on activity feed and disregard blocks you don't need (columns can be shown/hidden by switching AdminCP settings);
broad header with the compact menu;
improved configurable advanced footer built-in to the theme;
special configurable landing page that should fit all gaming needs.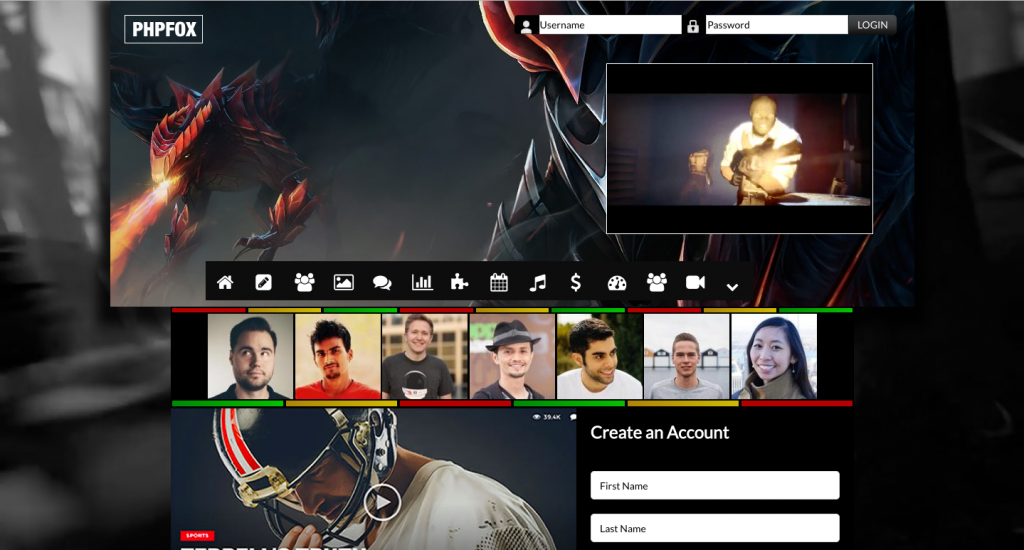 ---
INTRODUCTION: Social Network is successful because it can satisfy the need of connectivity among people. We are always interested in being updated with the latest activities and connecting with other people. We do these things by quickly posting new contents, reading, sharing and commenting on other's contribution. Therefore, we have developed an app, the Advanced Feed, with very trending features of feed such as mentioning feelings in the post and control what is being shown in each user's feed. Privacy and Filters help users share their feed with the right people and make their main wall cleaner by filtering out unnecessary things. In addition, it provides Feelings, emoticons, location check-in and business check-in which are a must-have on any social network.
FEATURES
Feeds will be loaded automatically while scrolling page down
Filter member's news in Activity Feed by default criteria:

All updates (default): show news that is the latest posting
Friends: show news of your friends
Status: show member status
List: show your custom lists. You can filter news in one specific list

Admin can add more modules from core, YouNet's modules,  thỉrd party to filter feeds
Tagging – increase interaction between members
Feeling status – diversify type of user posts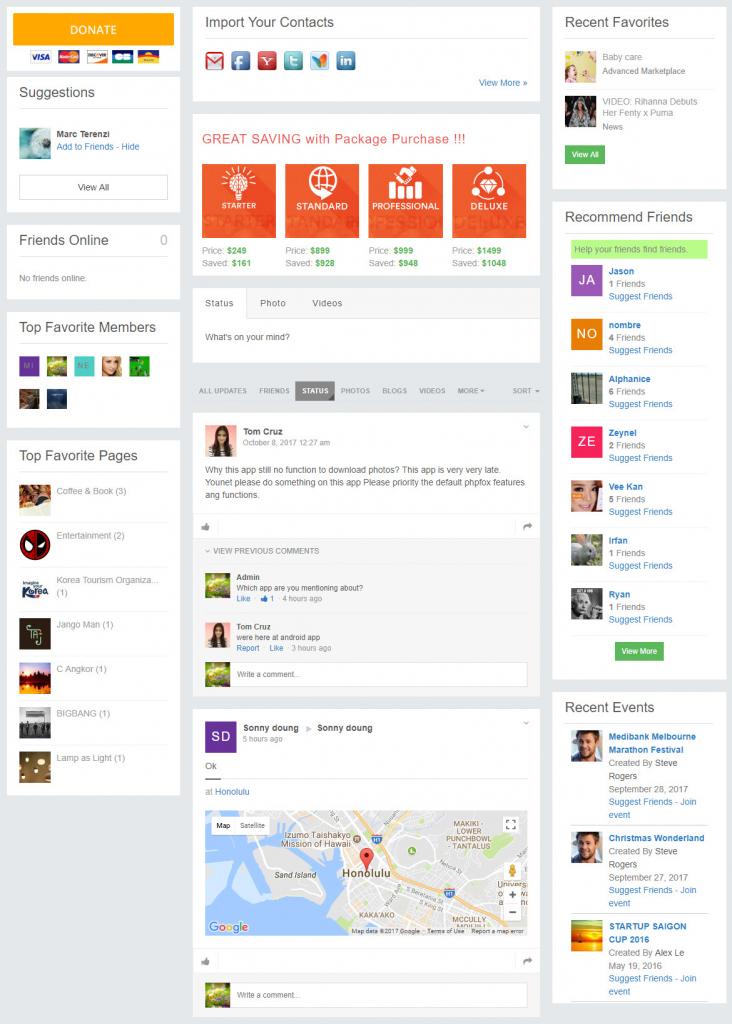 ---
INTRODUCTION: Looking to turn your PHPFox site into a full dating website (similar concept to Tinder)? Whether it's your whole site converted to a dating system or simply a side feature to enhance your social network, this app is the perfect solution for sparking relationships amongst your users. The app features great responsive design and many custom features like (Like/Skip, Dating fields, Dating photos, and videos) all of which will help you get success from your dating niche.
FEATURES
Ultimate search filter (core fields + custom fields + dating fields)
Ability to save filter
Like/Skip users (like photo battles)
Notification after like/mutual feature (also notification shown on section menu +1)
Profile Info, Dating Info, Photos, Videos, Badges tabs during looking profile
I like, Who likes me, Mutual likes, Already viewed special pages with great design.

---
INTRODUCTION: This app adds a generic block to your site that shows users of specific user groups. You can use this e.g. to show your team or to show all premium users. The user group shows up under the users' entry. Just select all user groups you want to show and set a limit. Activate a "View All"- Link that sends the user to a page with all users of the selected groups listed. Rename the block and page titles to whatever you want to fit your requirements.
FEATURES
Select user groups for this block
Shows the users user group under the image
Enable/Disable "View All"-Link
Set limit for users in the block
Page to show all users of the selected user groups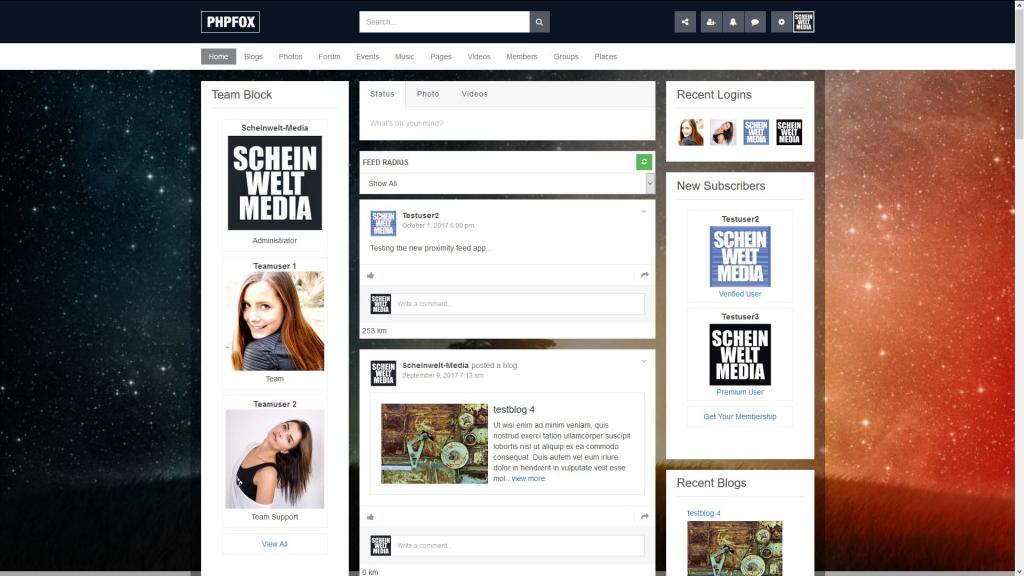 ---
INTRODUCTION: This app gives you an alternative comment reply function. It adds a comment id next to each comment. When a user clicks on the id this id is inserted to his comment text field and he can reply to the specified id.
FEATURES
Adds a clickable comment id to each comment
Change the phrase that will be inserted on click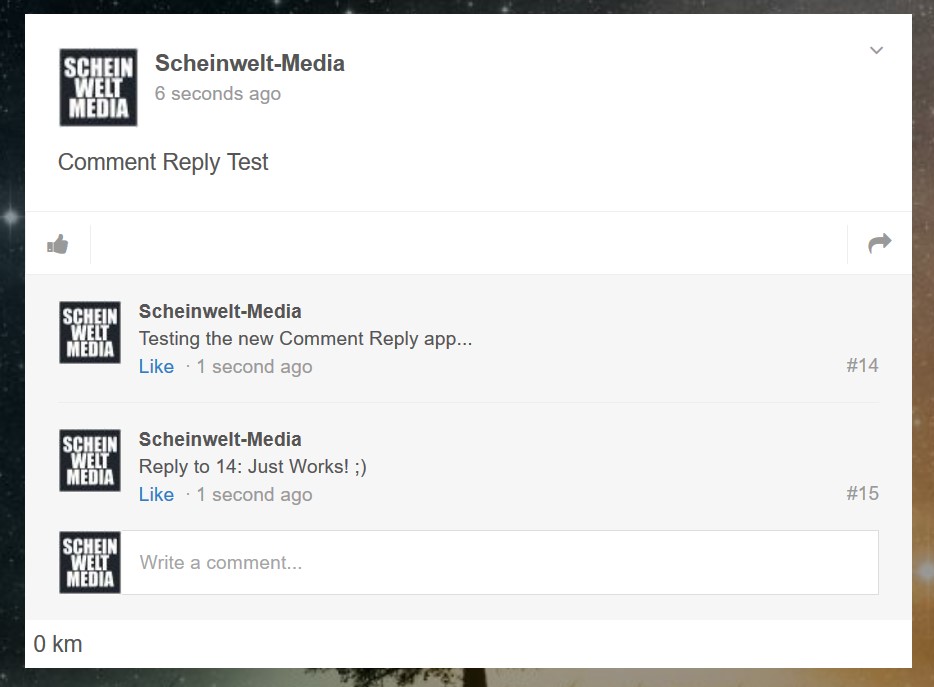 ---
Today marks the beginning of an all-new iOS and Android applications for phpFox. And these updates are just the first of many big things to come. Here is what's new:
100% native iOS and Android apps;
connected to your phpFox through REST API;
traffic-efficient;
based on most modern technologies and UI/UX.
If you missed out the community roundup last September, you can still visit this page and check out the apps and themes added in September. You can reach out to the developers directly if you have any questions from these apps. We're sure you'll all enjoy using these new apps and themes. 'Til our next community roundup!