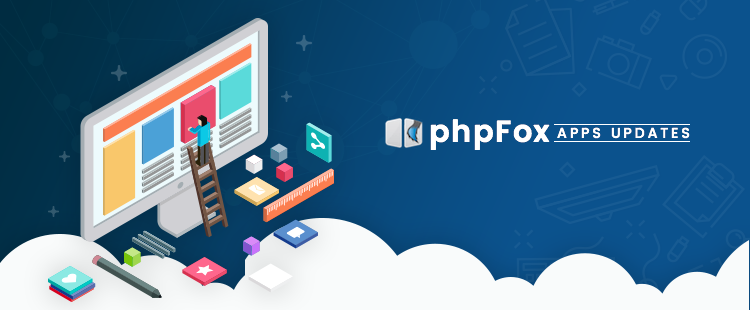 Get ready for the New Apps and Themes in September.  We are about to give you the latest updates about the newly added apps and themes in the store. phpFox Experts, also known as 3rd party developers, have been continuously producing fresh and compelling apps that you can integrate into your phpFox site. These add-ons are now available in the phpFox store. You can easily purchase and install them via your AdminCP. Let's get to know them one by one.
---
INTRODUCTION: The most critical challenge to make a prosperous community is the ability to establish, keep connections between users as well as provide them opportunities to find old friends or new friends in most convenient manner. [V4] – Advanced Member is here to satisfy this demand. This app has most of the advanced features that you need to increase user interaction on your community, such as highlighting members, simply browsing and searching other people, suggesting friends, get notifications, messaging, sending birthday wishes, rating and reviewing members.
FEATURES
Support default Bootstrap and all YouNetCo Responsive Templates.
Ability to browse members with Friends, Featured Member, Member's Review, Member's Rating and Member's Birthday
Support search box with sort options: Most Reviewed, Most Favorited, Highest Rated
Support advanced search with several criteria: gender, membership, ages, address, custom fields
Birthday Reminder block allows member to send Birthday Wish to friend's timeline
Support profile information such as Rate and Review info, live in, studied in, etc
Member can follow, rate, write review for others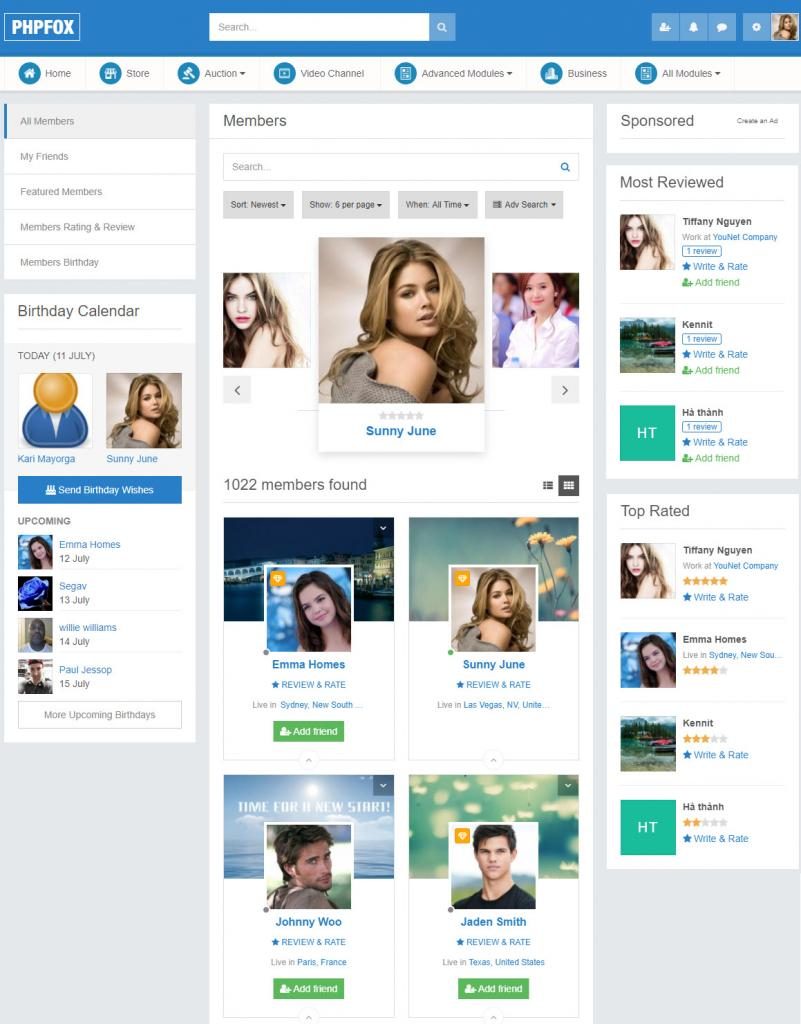 ---
INTRODUCTION: This app adds a beautiful fullscreen slider on your sites front page and disables the standard banner images.
FEATURES
Fullscreen slider
4 Slides
Multi-language support
Support for mobile devices
Each slide has its own buttons
Easy image upload
Optional looping feature with special effects (fade, slight right, slight left)
More features in the next version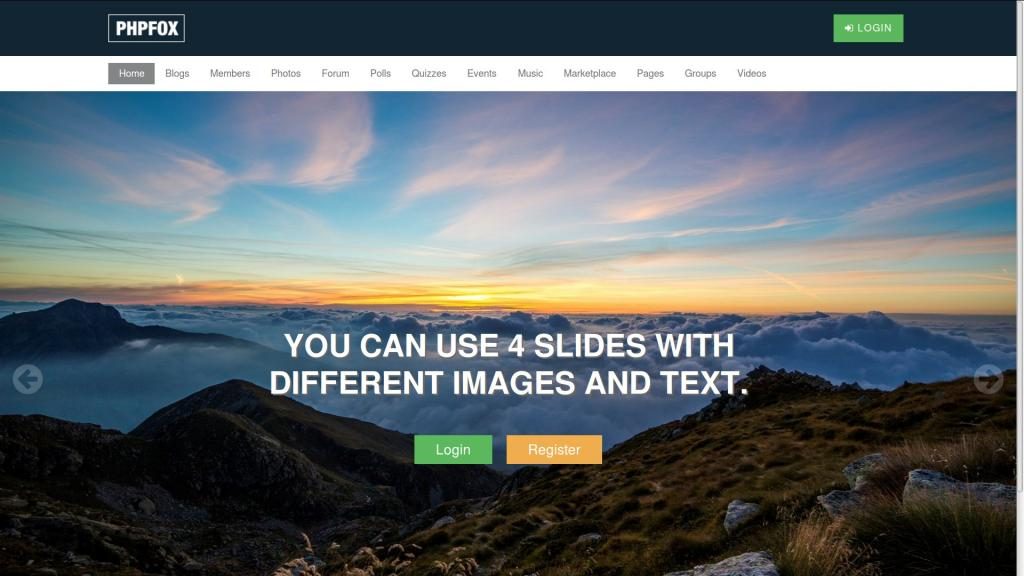 ---
INTRODUCTION: This app adds a recent blogs block with some special features to your site.
FEATURES
Set number of recent blogs
Sorting options: Recent, Total Like, Total Comment, Update Time
Show the first picture of listed blogs
Usergroup setting for blogs (deactivate specific usergroups from recent blogs list. e.g. show only blogs from admin and staff)
Multi-language support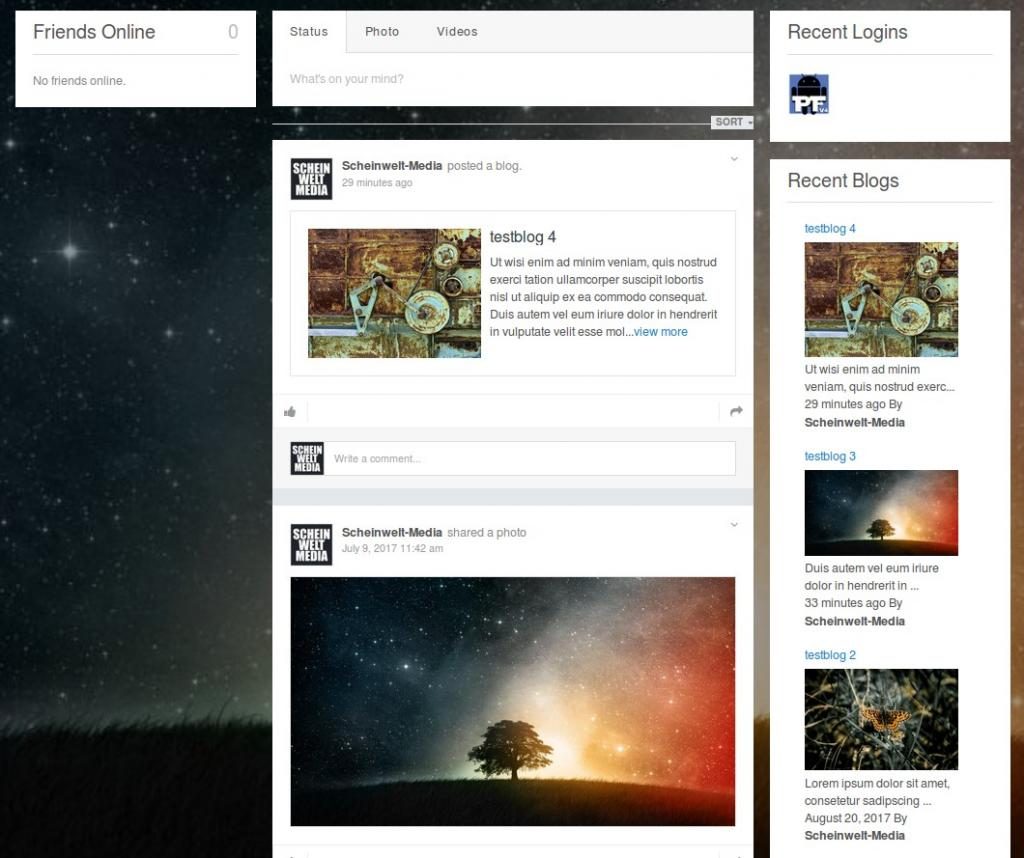 ---
INTRODUCTION: Want to get some attention for your blogs? You know you do! Is your site going flat? Perk it up by showing the random blogs in a block. Let your users see what's happening and encourage them to have a more active part in your site. It's all about activity these days. If users see stuff happening, they want to be part of the action and will stay on your site more and add content. More users interacting on the site means more sign-ups. More blogs mean Google and other search engines are happy as they love those blogs!
FEATURES
Easy "one-click" install for PHPfox Neutron V4.
Displays random blogs in a block on core.index-member (Home) page.
Displays in a movable block which can go anyplace you choose.
Shows blog image if the blog contains an embedded or inline attachment image.
Uses phrase manager for the block title.
Setting in the App allows you to choose how many blogs show in the block.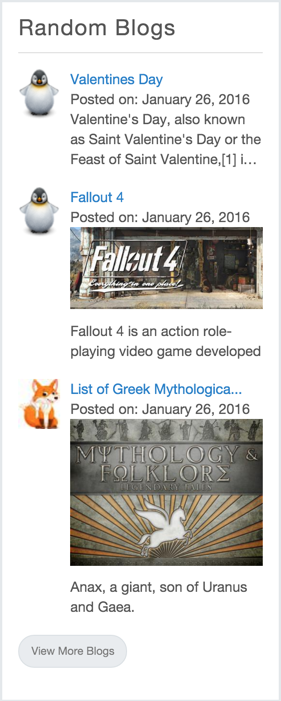 ---
INTRODUCTION: With this app, users do not hesitate to become a member of your community and are ready to share/exponent contents to popular networks.
FEATURES
Login via large social network accounts like Facebook, LinkedIn, Google, Twitter easily
Sign up with large social network accounts like Facebook, LinkedIn, Google, Twitter and profile is generated automatically
Share a content to social networks is very simple and friendly with this app.
Layout is well responsive.
Popular social network APIs are supported: Facebook, LinkedIn, Google, Twitter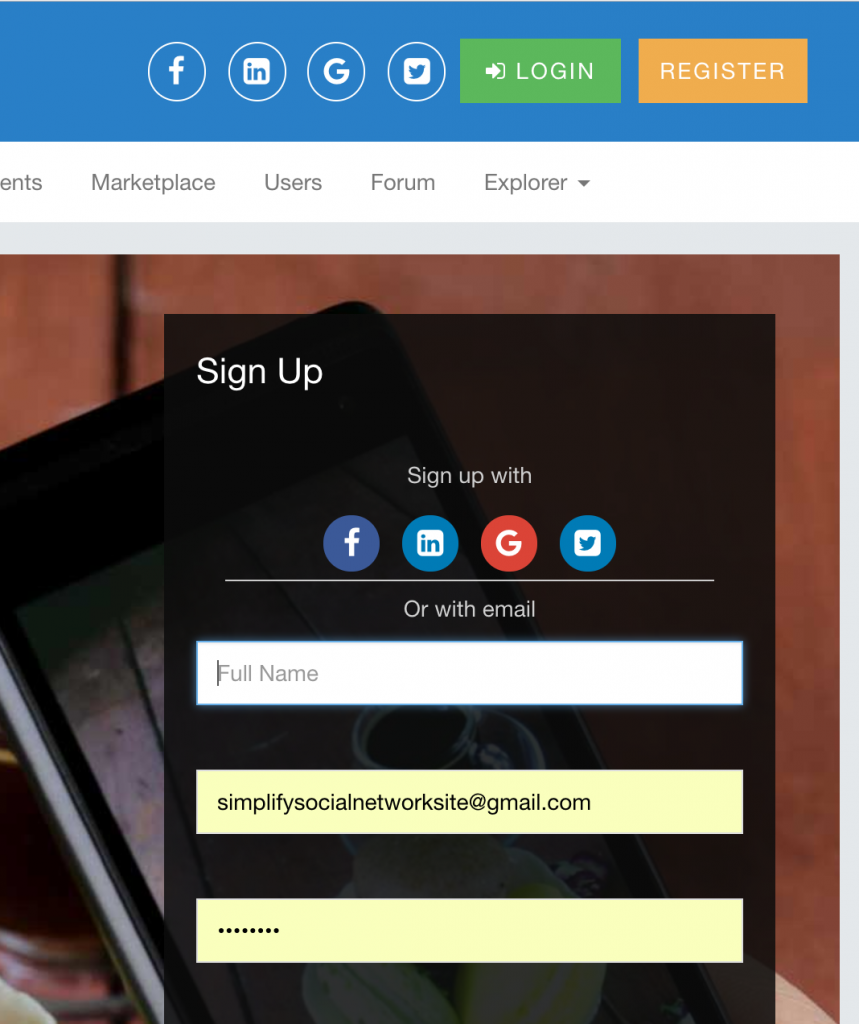 ---
FEATURES
Extend core Page module with huge numbers of functions and blocks.
Support 3rd party modules and work great with our Advanced modules.
Control which modules available on your page (disable or enable any module). 3rd party modules supported. Create your own menu for your page.
Rich information about pages like (custom page, announcements, faq and etc)
Ultimate filtering options including search by location and show pages near you.
Good monetization with sponsored features.
Manage in admin interface everything. Also, have many admin and user groups settings.
More than 50 different blocks.
High quality and Live support chat support. Lifetime updates and fast support by email.
Mobile responsive (works great on any device).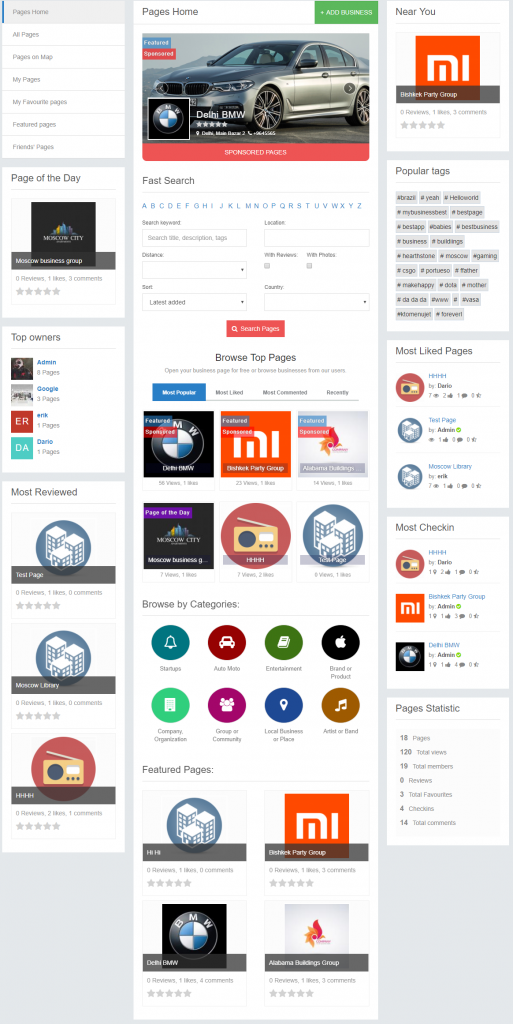 ---
INTRODUCTION: Connect your website through API to Payeer® Merchant and you can accept international payments online.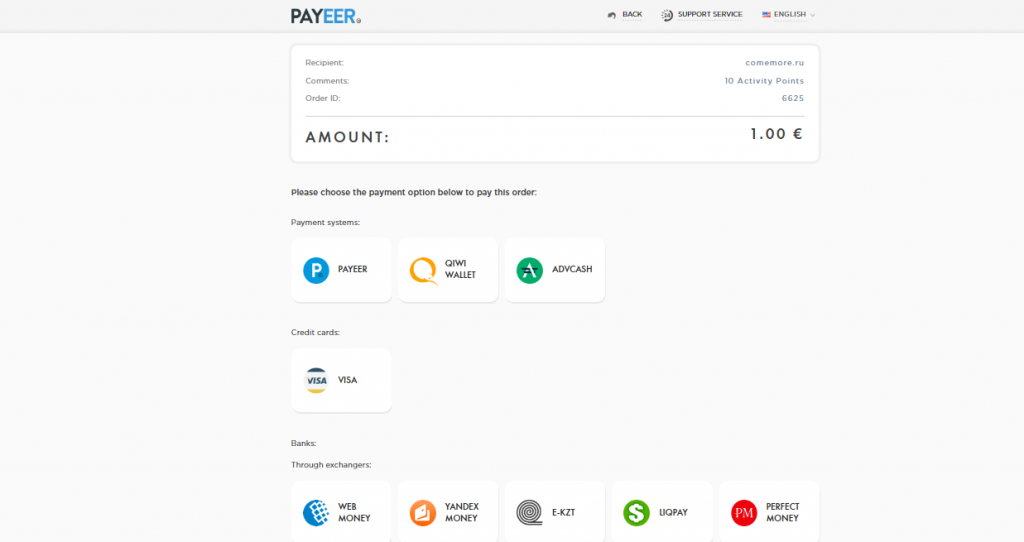 ---
INTRODUCTION: ENGLISH DESCRIPTION: ROBOKASSA — is a service allowing Customers (Sellers/online shops, service providers) to accept payments from Users (customers) with Bank cards, in any e-currency services of mobile Commerce (MTS, MegaFon, Beeline); payments through the Internet Bank leading Banks of the Russian Federation; payments through ATMs through instant payment terminals.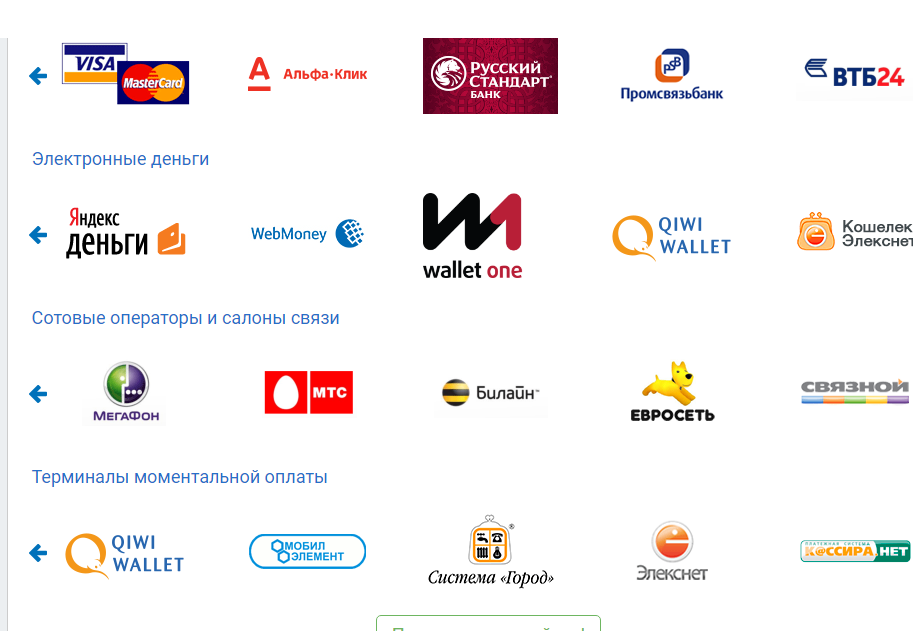 ---
FEATURES
Replaced core share icon, with new icon and great hover effect with popular social networks sharing buttons.
Changed share popup with adding share content and new Social Share tab.
Share to private message
Email sharing
Share to your friend's wall
Works well with all core apps and 3rd party apps.
Works on feed and on a single content page.
Admin Enable/Disable Advanced share feature.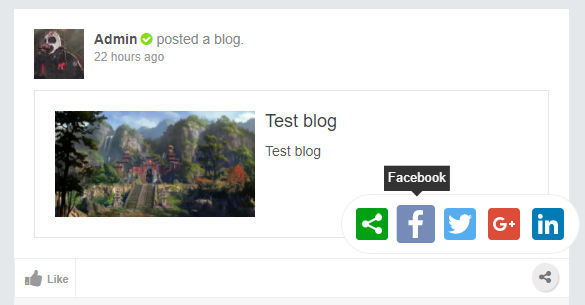 We also released some of the standalone core apps of phpFox aside from these new apps from the vendors. You can check the list at https://store.phpfox.com/techie/u/phpfox
Our experts don't have any new themes for the month of September, but you can still check out some available themes at https://store.phpfox.com/themes 
These apps and themes are all verified and checked by the phpFox management before we published them in the store. We made sure that they are all passed the standards of the phpFox software by following the guidelines in our Developers Program. phpFox is still accepting aspiring developers for apps and themes. If you are interested in being a part of phpFox Developers, please follow steps written on this page https://www.phpfox.com/developers/
Lastly, we encourage you to ask questions from these developers to familiarize yourselves using the apps. They also provide support for these apps. You can always visit our website to see the latest news and updates.