phpFox 4.6.0 Development Release
The Developer Build of phpFox 4.6.0 together with the Material template is now available to 3rd party developers. This developer version of phpFox 4.6.0 is a development release which allows all the 3rd party developers to test and tweak features in phpFox's popular Social Network platform. Compared to the latest stable version, this edition contains subtle modifications that make it interesting for phpFox's die-hard fans. As you expected from phpFox, you will get a platform with the very latest design.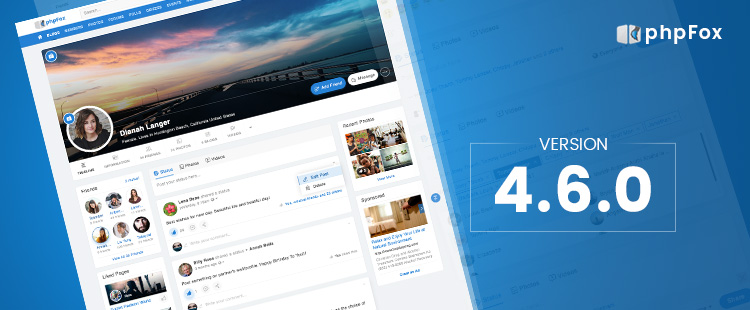 Strictly for phpFox 3rd Party Developers and Testing
Please note that this version of phpFox is strictly a developer release. The main purpose of this release is to check the compatibility of all the 3rd party products in phpFox 4.6.0
Beta Version Soon
We are planning to release the Beta Version within the first week of December. This beta software is for all the clients who already have the phpFox license. In this version, you'd be able to access the public beta and try out the latest features. You can provide feedback directly to phpFox via your client area account.
www.phpFox.com
Start Your Social Network Today!