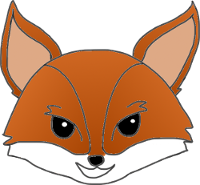 Hey everyone! Remember my last blog when I brought Ray some bacon and coffee and he spilled the beans on V4.3? Well, since I had him talking, I figured I'd just get the inside info on the force behind the phpFox social network script. Let's join the Interview with Raymond Benc.

"So, Ray, my buddy, how did you choose the phpFox name? (great choice of animal btw 😉 )"

"Growing up with a Super Nintendo one of my favorite games was StarFox and felt it was a very cool animal to have as our product's mascot."

"How long have you been coding and who or what was your inspiration to get into coding?"

"I started coding when I was still living with my mom and this was back in 2004. I was introduced into the world of web pages when my Counter Strike clan needed a homepage. Started with a static HTML page and when we needed a little more interaction I started looking into Perl and thereafter PHP. Once I started looking into PHP it caught my interest and haven't stopped since then."
"What inspired you to create phpFox?"


"After half a year of working with PHP I started working on my own social network for me and my friends. Its main focus was photo albums and branched out into other modules on a weekly basis. In early 2005 I started getting interest in emails for interest in purchasing my community. With the interest coming in, I switched my focus from developing my community to building a product others could start up their own communities. The first version was completed in the summer of 2005 and our site went live."

"A little bird told me you like cars (right before I ate him). What car would you want if you could have any car, with money being no issue? Got a pic link of it? What color would it be?"

"This was a rather tough question. So many cars in mind. However, if I had to choose one and money was no issue it would be a red Lamborghini Veneno.
"What do you like to do in your time off?"


"I enjoy staying fit and hitting the gym during my work week. When I have some free time during the weekend I like early morning cruises and any sort of custom modding to a car."
"Favorite video game and why?"


"I currently only play 1 game and that happens every November, which is the usual release date for this game and it is Call of Duty for the XBOX."
"What's the funniest thing that's happened to you?"


"Tough question. I had to go back in time to find an answer to this one. I spent most of my twenties in front of the computer so human interaction was minimal. I can think of one moment when I was 13 and this was more embarrassing and well funny for the others around me. I was with a group of friends at a restaurant and one of my friends said something really funny (no idea what he said), I had just chugged a lot of Cola and knew I wasn't going to be able to bring it down so I turned around as I couldn't hold it in any longer. Sadly the nice waitress came to take our order and was right behind me. Little did she know that she would start her day drenched in Cola. The group burst into further laughter and that I would say is the funniest thing that has happened to me."
"What's your best memory from the phpFox forum when you used to interact?"


"The best memory from our community forum was not a single moment but an overall joy every time I would visit it. We had created something that brought a group of entrepreneurs together to discuss ways to improve the product or simply get help understanding how it worked."
"A lot want to know why you chose Natio as your screen name at the forum and when Natio will make another appearance."


"Natio was a name I choose for my Counter Strike clan back in 2003. It was kinda like nation and simply stood for a nation of Counter Strike players. Now that our team is growing I will soon start to assign time to help out the community via our forum."

"Favorite quote of all time:"

"'Technology is a word that describes something that doesn't work yet.' – Douglas Adams"

"Any last words for the community from the Yoda (why does Donna call you that anyway?) behind the script?"

"2016 is a very exciting year for phpFox. In the last 3 months our company has accomplished so much and not just with the product but many other aspects of how we operate, develop and sell our product. Things are still falling into place but its getting much smoother and we are all very excited for all the new things we have planned on offering this year."