As a creator, whether you're an entrepreneur or a small business owner, your responsibilities are numerous. However, there's a simple method to maintain the enthusiasm and involvement of your followers.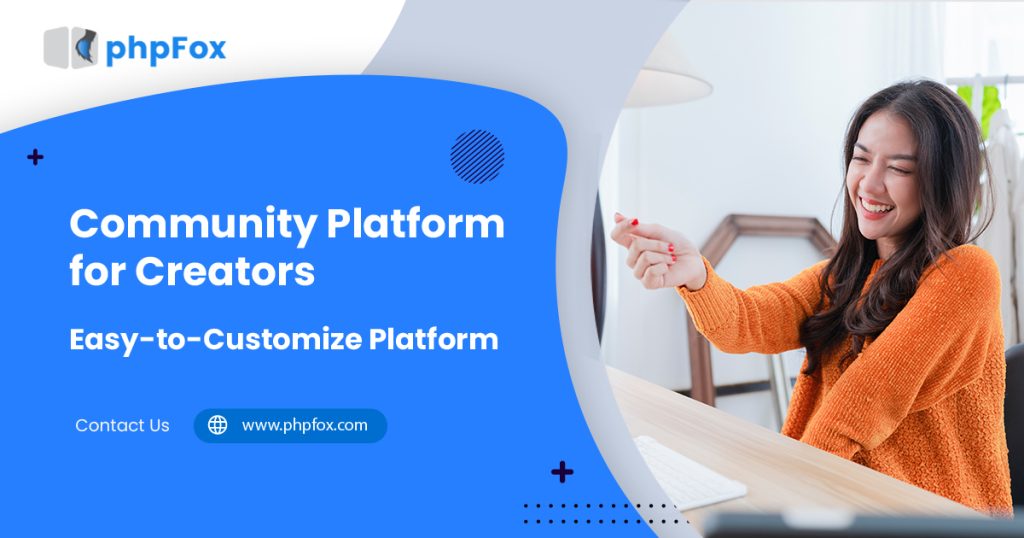 How? By discovering a robust creator community platform. Utilizing a community platform designed specifically for creators grants you the necessary tools to effectively manage, nurture, and engage your community, all conveniently in one place.
If you're a creator seeking a community platform that can assist in your growth and expansion, your search ends here. In the following sections, we will clarify what we mean by a "community platform for creators" and delve into the essential features these platforms offer in today's landscape.
What is a Community Platform for Creators?
A community platform for creators is a software solution designed to turn passionate followers into engaged, paying community members.
Typically, these platforms accomplish this through several methods:
Monetization: They enable creators to monetize their followings through memberships, online courses, subscriptions, or a combination of these options.
Customizable Experience: They empower creators to create a visually appealing and customizable environment that is intuitive to navigate, reflecting their unique branding and identity.
Community-focused Features: They offer creators a range of robust features that prioritize community interaction and growth, ensuring ample opportunities for expansion. Ideally, these platforms are accessible instantly on iOS, Android, and the web.
Now that we have a general understanding of how a community platform for creators operates, let's dive deeper into each one.
Monetize Your Followers
Your members will be eager to invest more for tangible outcomes and personal growth. Simply put, if you can A. provide your most committed followers with an opportunity to excel in a subject they find intriguing, collectively, and B. deliver actual results in that particular area, then you can set a price for entry into the community you're constructing.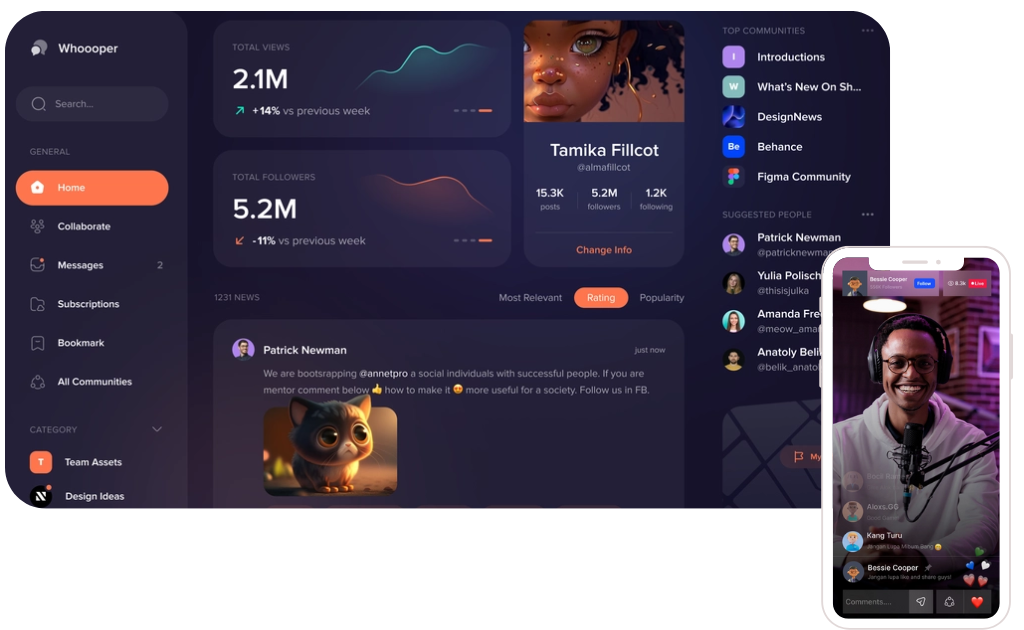 The perfect online platforms for creators provide multiple pathways to achieve this, empowering you to select a flexible option. Explore choices like course fees, membership subscriptions, or paid access to coaching groups, all conveniently accessible in one place.
Easy-to-Customize Platform
An ideal community platform for creators must possess both aesthetic appeal and exceptional user-friendliness. These platforms, sometimes referred to as white-label community software, have the ability to captivate potential members, not just with their attractive appearance, but also with their intuitive and straightforward navigation.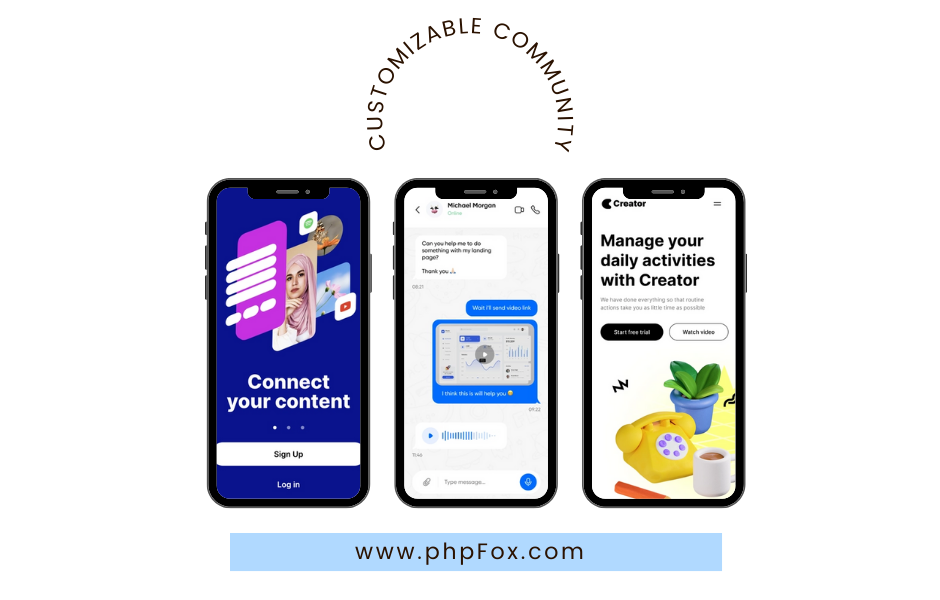 The top-notch online community platform go beyond that by providing customization options to align your community with your brand. They handle the technical aspects, allowing you to easily incorporate your logo, color schemes, and branding elements, ultimately making the community uniquely yours.
Feel free to request a call/meeting to determine if phpFox is the right fit for your needs.
Flexible Community Platform
Are you considering starting with membership subscriptions but have plans to sell online courses in the future? Or maybe you envision leading a free community with paid mastermind groups for specialized training. Well, guess what? It's not impossible! There are exceptional community platforms for creators that have a wide range of features and room for growth.
These community platforms enable you to offer more than just a community; they facilitate memberships, subscriptions, online courses, and paid group access. Moreover, the top-notch platforms boast a comprehensive range of features designed specifically for fostering a thriving community. These features encompass everything from polls and questions to events and direct messaging. The cherry on top? They are seamlessly accessible on iOS, Android, and the web.
It's worth noting that some modern community platforms provide all the necessary tools for managing a community but require you to integrate additional software to run your online courses or offer membership options. Ideally, you'll want a platform that allows expansion by incorporating a myriad of features into a single location. Not only is this method cost-effective, but it also saves you the trouble of assembling different components from multiple platforms.
phpFox: The Ultimate Community Platform for Creators!
If you are a creator looking for a platform that has everything you need to grow your community, you should check out phpFox. phpFox is a powerful software platform that combines content, community, courses, and commerce in one place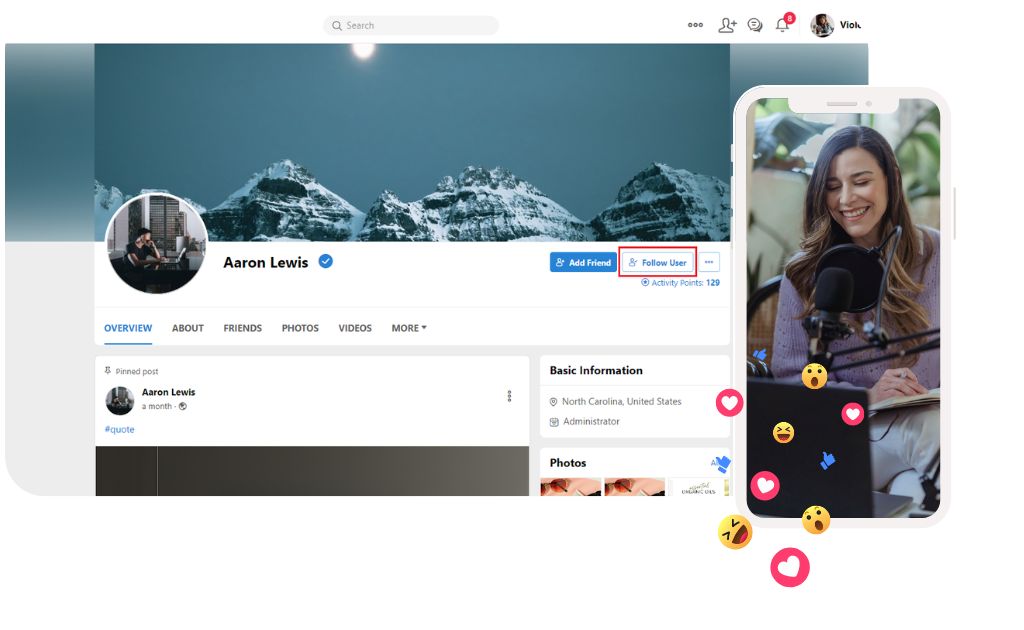 With phpFox, you can create a custom space for your followers, where you can offer them courses, live events, live streaming, discussions, messaging, or long-form content. Also, you can monetize your community and earn from your passion.
phpFox lets you design and personalize your site with your own branding and style. Even better, you can use many features that enhance the community experience and help your members achieve their goals.
That's why phpFox is one of the most social media platform builder for creators available today.