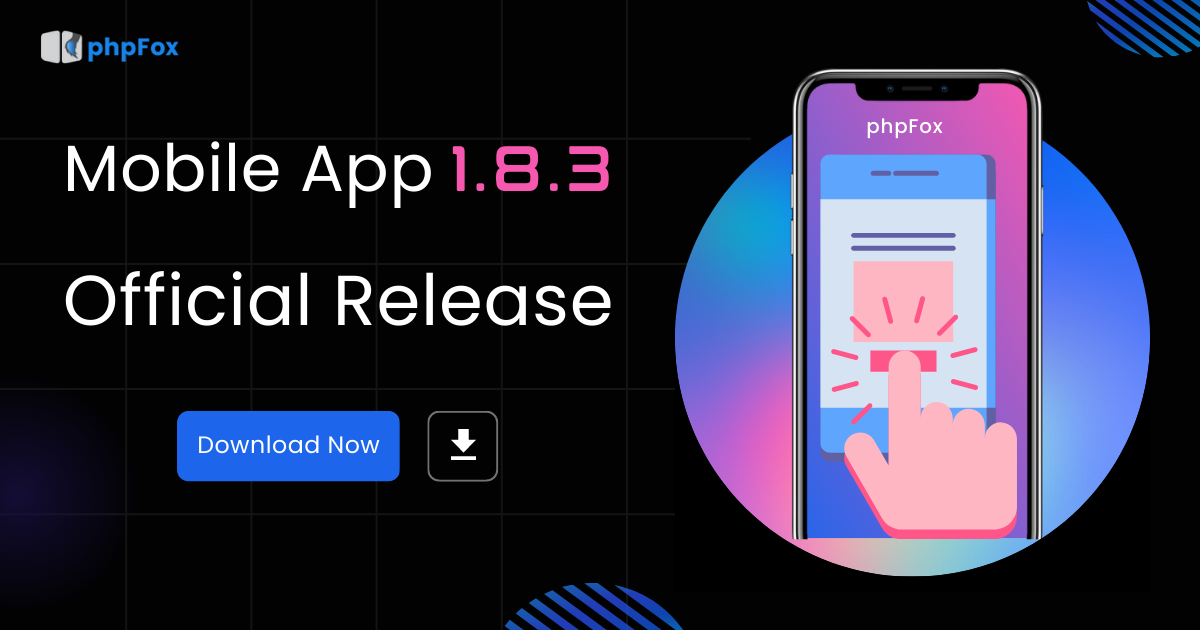 We got some exciting news for all of you! The latest version of phpFox Mobile App, version 1.8.3, is finally here. The latest version of the phpFox Mobile App comes packed with various improvements that will improve your users' social networking experience. Here's what it's all about!
New Features/ Improvements
Support Android target 31 (ensures that users benefit from security, privacy, and performance improvements)
UX improvement for the "Call Audio/ Video" display screen
Swipe down to close on the photo detail
Bug Fixes
We've ironed out a number of bugs and issues, ensuring that the app runs smoothly and efficiently.
Although the user has entered data, the "Share" button is still inactive
ChatPlus – The user cannot add the attachment while responding to a message
ChatPlus – The user cannot search the group using just one character
ChatPlus – "Members" tab for the archived group is missing
GIFs cannot be sent with Samsung keyboard devices
Crash issue when building iOS with Xcode 14
More: phpFox Mobile 1.8.3 Release Notes.
How to Upgrade to phpFox Mobile 1.8.3?
👉 Open a Mobile Build ticket in our Client Area to request us to upgrade your mobile apps.
Upgrade now and get all these new features and improvements added to your social networks!
❓ Don't hesitate to submit tickets or report immediately to our Client Area for any issue. We're constantly working to improve your phpFox experience. We always appreciate any feedback to make phpFox better, hence please feel free to share with us your ideas.