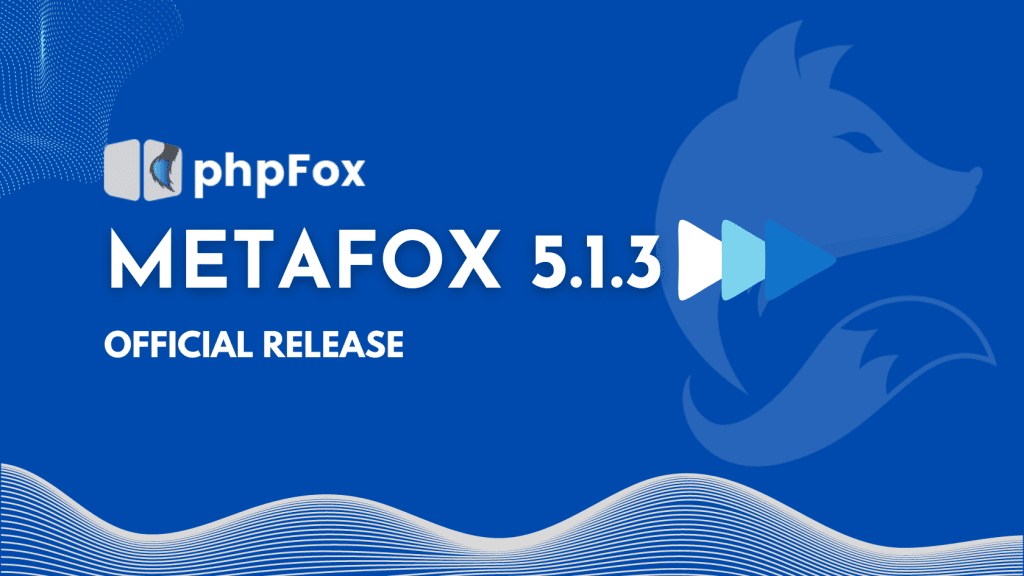 We have some fantastic news to share with you! We are thrilled to announce that the MetaFox 5.1.3 Official Release is available for web and mobile apps. These crucial additions will make your experience on our online community platform even more interactive and exciting for your niche social network.
Are you ready to discover all the eagerly awaited updates? Let's dive in!
What's New?
We have four major updates:
New Flatten Theme
The Flatten theme variant introduces a clean and minimalist approach to the design, focusing on simplicity and elegance for your niche social network. The user interface elements are thoughtfully arranged, providing a clutter-free experience that allows users to navigate effortlessly throughout the platform.
With its sleek and streamlined aesthetic, Flatten offers a visually appealing user interface that is visually captivating and user-friendly.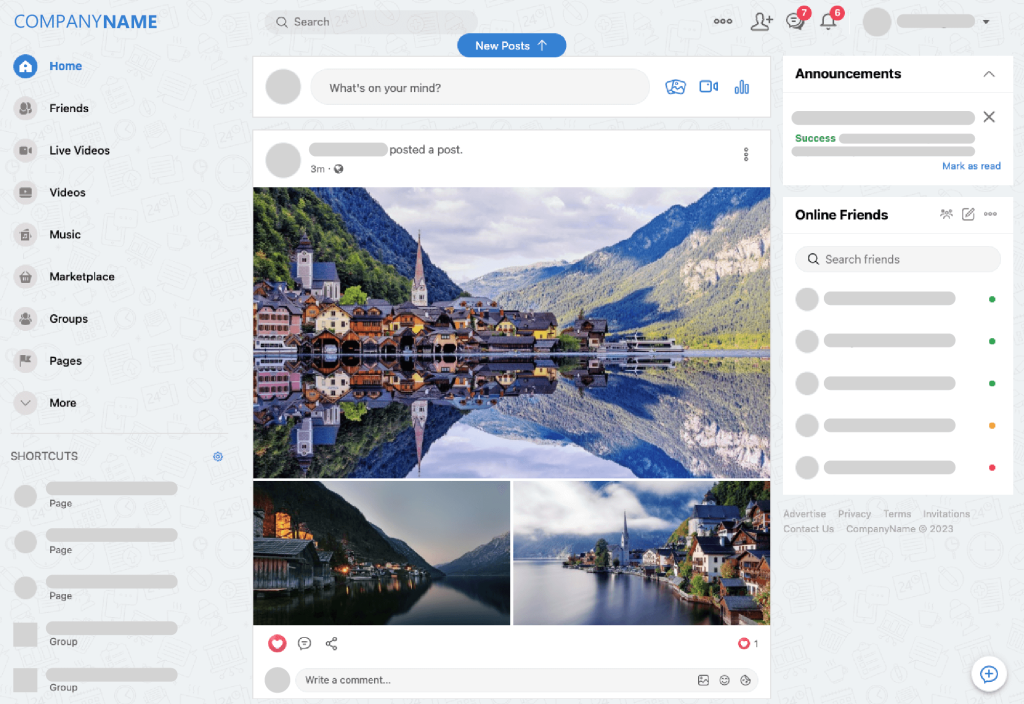 Ads Management (on Mobile App)
This new feature empowers users to efficiently manage their advertisements from their mobile devices (on Apps).
With the ability to manage ads on mobile apps, users gain greater convenience and flexibility in promoting their content and reaching their target audience. Whether it's promoting a personal brand, a business, or a cause, users can easily create, monitor, and adjust their ad campaigns right from the palm of their hand.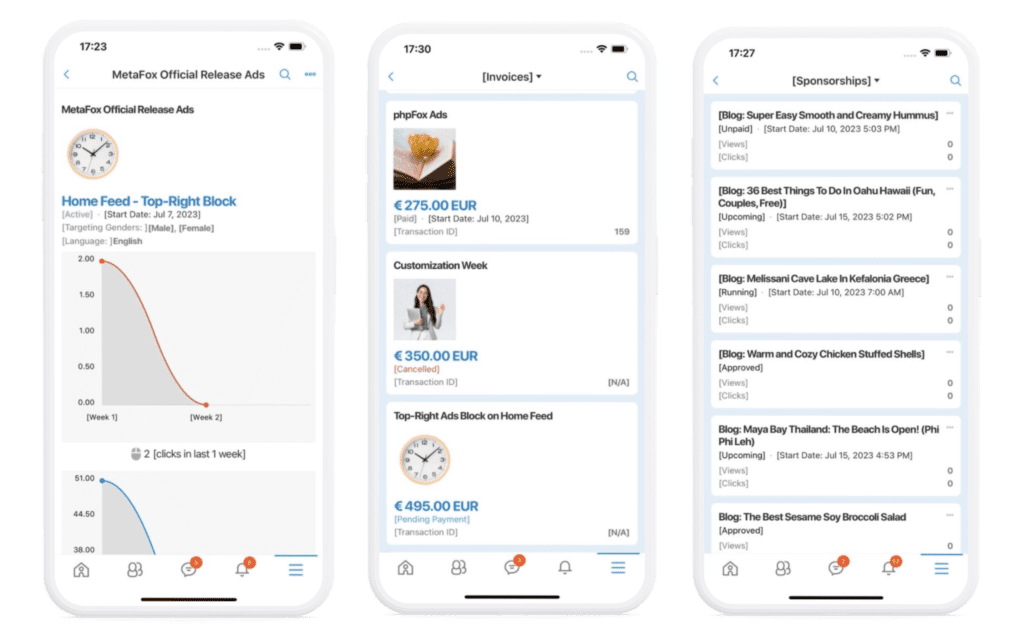 Live Layout Editor
Introducing the powerful Layout Editor feature in our social networking software, allowing administrators to modify page layouts and customize styles visually and intuitively effortlessly. With this feature, admins can take complete control over the design and appearance of their social networking platform, creating a unique and tailored experience for their users.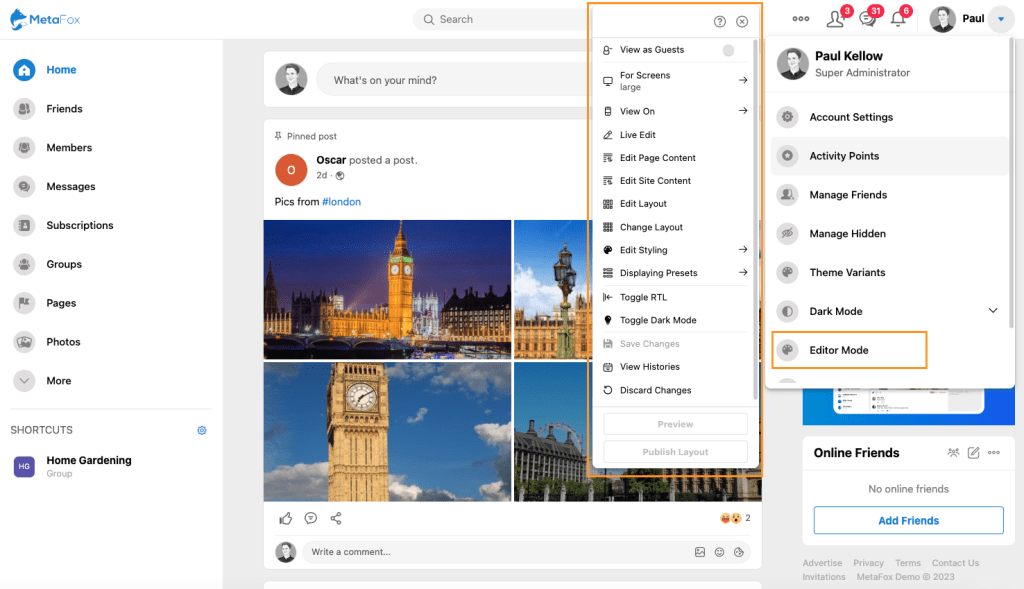 Seamless MetaFox Update via AdminCP
By offering an in-built Software Updates mechanism within the AdminCP, we aim to simplify the software update experience for our valued users. This feature ensures that administrators can effortlessly keep their products up to date, benefiting from the latest enhancements, bug fixes, security patches, and exciting new features we introduce with each version.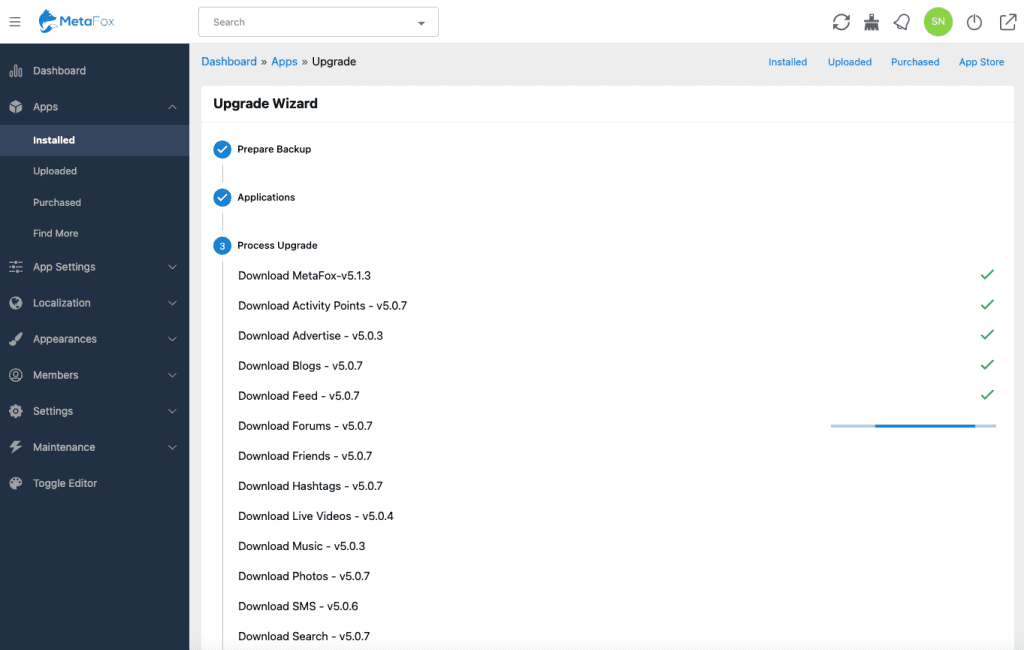 Other Improvements
Support for Sponsored Feed & Blog
Support for invite-only Registration
Live Videos on Groups & Pages
Performance Enhancements
Resolved known issues
👉You can check out our Release Notes here for full details.
Upgrade to MetaFox 5.1.3
The package of MetaFox 5.1.3 is available for you to download in our Client Area. To upgrade your MetaFox site to version 5.1.3, you have to run the full upgrade routine following our Upgrade Instructions.
We highly recommend you back up your site and database before upgrading. And don't forget to check with 3rd-party experts about the compatibility of all the apps/templates you are using.
🔑For the new MetaFox installation, you can follow the Installation Guide.
👉Find more details in MetaFox 5.1.3 Release Notes.
💰Get a 5% discount on MetaFox Licenses, Upgrades, and Annual Renewals. Promo Code: FOX4ALL
Don't hesitate to submit tickets at Client Area for any issues. We appreciate any feedback and idea to make phpFox better!
Don't wait any longer! Upgrade to MetaFox version 5.1.3 today and witness the remarkable improvements yourself!