Are you looking for a quick guide to building community platforms for creators? Look no further! With phpFox, you can create powerful and engaging community platforms that provide a space for creators to connect, collaborate, and thrive. Whether you're a developer or a creative individual, our step-by-step guide will walk you through the process of designing, customizing, and nurturing online communities. Start harnessing the potential of phpFox today and empower creators to flourish in their digital spaces.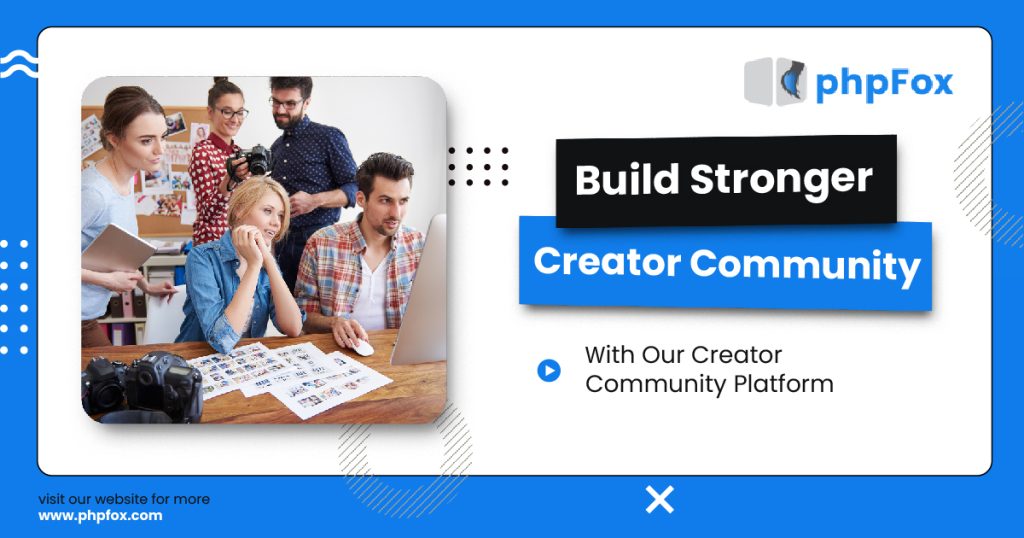 The Power of Online Community
Community plays a vital role in the success of creators in today's digital landscape. In this section, we will delve into the significance of a creator community-building platform and how our online community platform serves as a catalyst for fostering their growth.
A Supportive Ecosystem:
Communities provide a nurturing environment where creators can find encouragement, guidance, and validation.
Through interaction with like-minded individuals, creators gain the motivation and support necessary to overcome challenges and pursue their passions.
Amplifying Visibility and Credibility:
A loyal and engaged community becomes a powerful advocate for creators, spreading the word about their work and attracting new followers.
The active participation and endorsements from community members enhance the creator's credibility, establishing them as a trusted authority in their field.
In this section, we will dive into the array of our creator community platform offers, specifically designed to enhance engagement within creator communities. We will explore the creator community growth platform, such as direct messaging, commenting, and private groups, that facilitate meaningful interactions among community members
Engagement-Boosting Features: Igniting Interaction and Fostering Belonging in Creator Communities
Our platform is equipped with an extensive array of engagement-boosting features, meticulously designed to empower creators and their communities. These features are tailored to foster active engagement, encourage meaningful interactions, and cultivate a profound sense of belonging within the community. Let's explore the key features that make our creator community platform an ideal catalyst for driving engagement and building vibrant creator communities.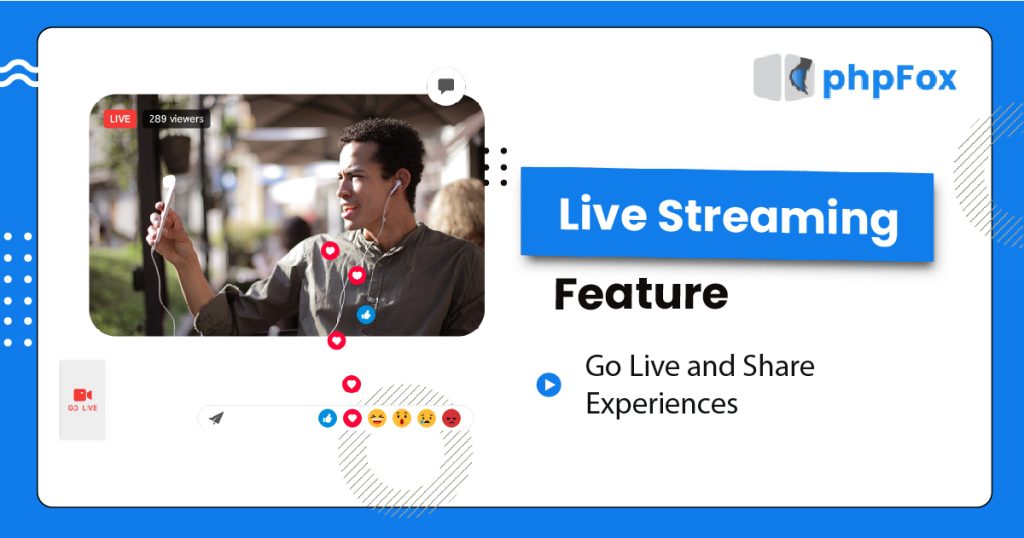 Live Streaming
With our live streaming feature, creators can connect with their audience in real-time, delivering immersive and interactive experiences.
Live streaming opens up opportunities for live Q&A sessions, product demonstrations, virtual events, and workshops, allowing creators to engage with their community directly.
Events
Our platform's event feature enables creators to organize and promote various types of events, such as webinars, workshops, meetups, and virtual conferences.
Through events, creators can bring their community together, provide valuable educational content, and encourage networking and collaboration among attendees with creator community growth platform.
Groups
Our platform's group feature allows creators to create dedicated spaces for specific interests, niches, or topics within their community.
Groups facilitate focused discussions, networking, and shared experiences, fostering a sense of community within a smaller, more intimate setting.
Facilitating Meaningful Interactions: Cultivating Personal Connections and Collaborative Experiences
Within our creator community platform, we have incorporated a range of features that actively promote meaningful interactions among creators and their communities. These features are designed to enable personalized and private conversations, encourage feedback and discussions, and provide secure spaces for community members to connect, collaborate, and share their experiences. Let's delve deeper into the significance and benefits of these features:
ChatPlus
ChatPlus is a dynamic and interactive chat feature that encourages real-time conversations and enhances community engagement.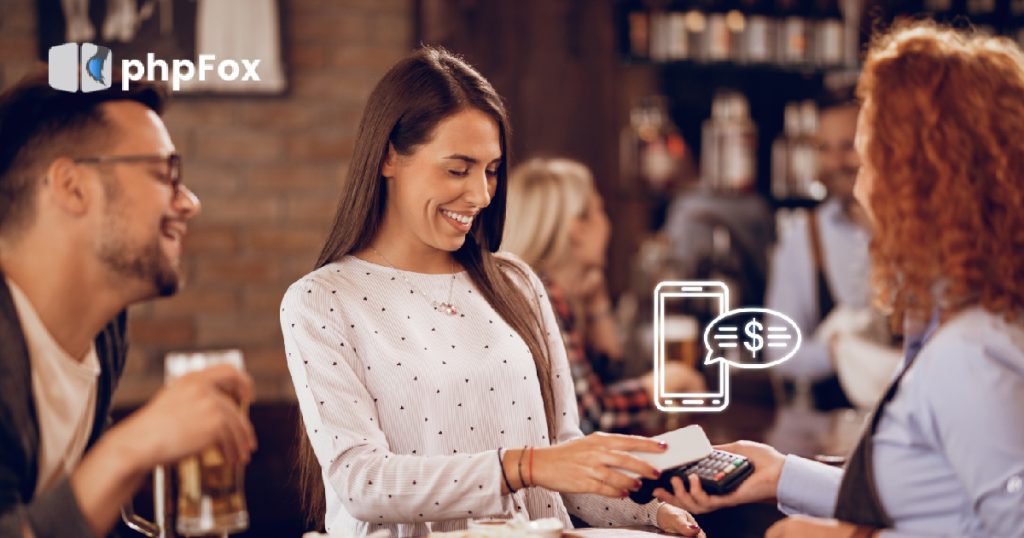 Creators and community members can connect instantly, share ideas, exchange feedback, and establish personal connections through private and group chats.
ChatPlus offers creators and community members a powerful tool for personalized and private conversations.
Community members can reach out to creators with questions, feedback, or even collaboration opportunities, creating an environment of accessibility and open dialogue.
Like, Share, Comment, Reactions
Commenting features play a crucial role in facilitating engagement and conversation within the community.
Users can provide feedback, share their thoughts, ask questions, and engage in discussions related to the content shared by creators.
This feature encourages active participation, enables creators to gain insights and perspectives from their audience, and creates a sense of community through shared dialogue.
Nurturing a Supportive Community: Cultivating Long-Term Success for Creators
In this section, we will explore the crucial role of nurturing a dedicated fan base in the long-term success of creators. We will showcase how our creator community platform can create a supportive environment where creators and their communities can thrive, and we will highlight the benefits of personalized audience engagement through the unique features offered by our platform.
Importance of Nurturing a Dedicated Fan Base
Creator community building platform of passionate supporters yields long-term benefits for creators. These dedicated fans become brand ambassadors, consistently advocating for the creator's content, products, or services. They help amplify the creator's message, attracting new audiences and expanding their influence. Through word-of-mouth recommendations and social sharing, they contribute to increased visibility, ultimately driving more opportunities for collaboration, monetization, and growth.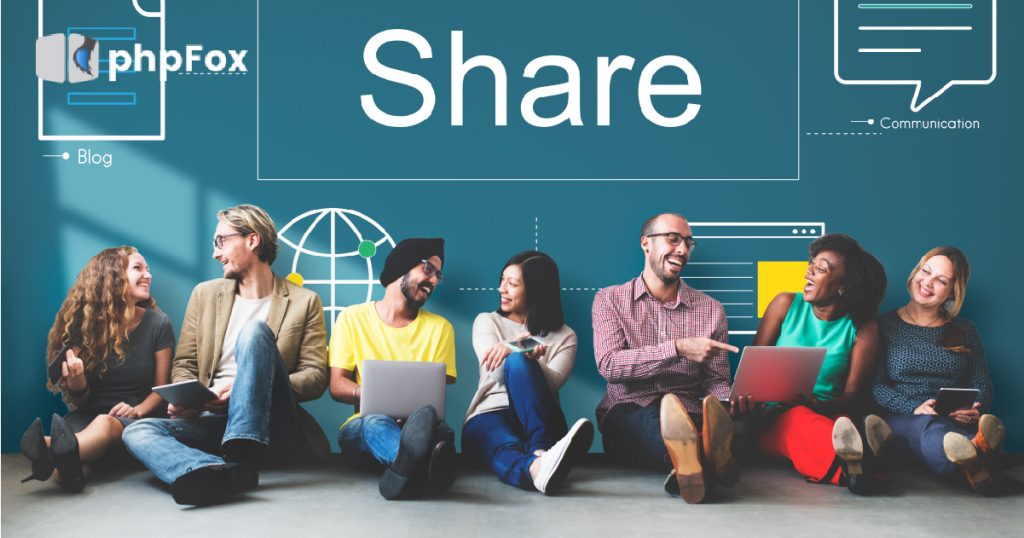 Creating a Supportive Environment
phpFox platform goes beyond being a social network; it fosters a supportive community that nurtures the growth and success of creators. Through a range of innovative features, we provide a dynamic environment with a creator community growth platform for creators that encourages connections, support, and collaboration.
Community Forums
Our creator community growth platform offers dedicated forums where creators and their audiences can engage in meaningful discussions.
Creators can initiate conversations, seek feedback, and share insights, fostering a sense of belonging and encouraging knowledge exchange.
By leveraging the unique social network builder features and supportive environment we offer, creators can unlock new possibilities and establish meaningful connections with their audience. Join our platform today and unleash your creative potential like never before. Together, let's thrive and make a lasting impact in the world of creators.
Sign up now and start building your community with phpFox.