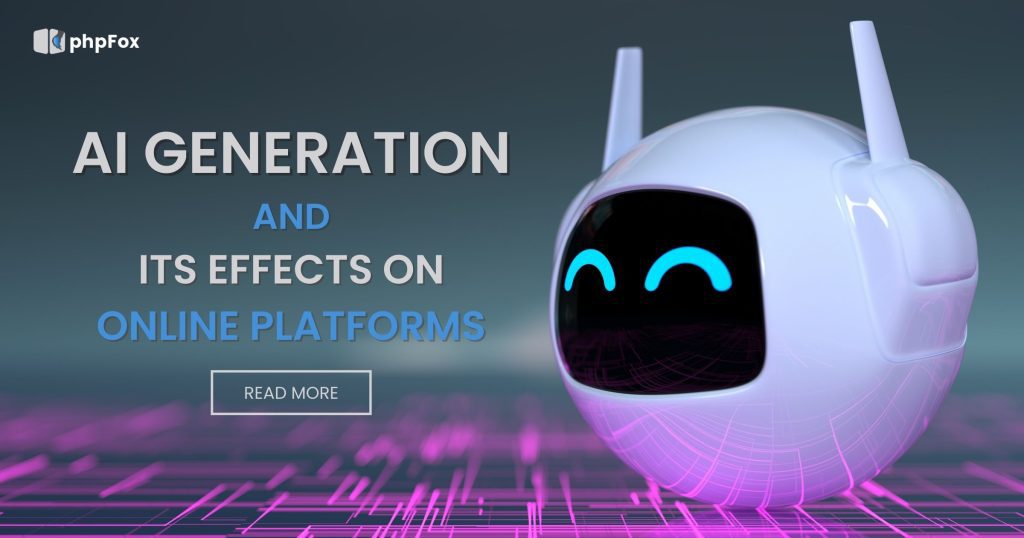 The power of artificial intelligence (AI) over the last few decades has emerged as a game-changer in an increasingly growing era of technology with its transformative effects on social life, especially on online platforms. The appearance of AI plays a significant role in social media sites that people utilize to support their diverse purposes in building their networks.
AI has undoubtedly transformed online platforms, enhancing user experience and platform efficiency. Integrating AI and online communities will continue to evolve and expand, bringing wider collaboration opportunities and possibilities. So, this article will go deep into the revolution of online communities with the impacts of AI.
The AI Generation in Online Platforms
The concept of Artificial Intelligence (AI) isn't merely a modern-day fascination—it has historical roots that span well beyond a mere decade. However, the fundamental transformative shift occurred recently when a unique trio of technological forces converged. Those are the convergence of vast data, improved algorithms, and powerful computing resources that have ushered in the AI generation of online platforms such as search engines, marketplaces, social media, online financial systems, informative websites, and more. These platforms are characterized by their dynamic, adaptive, and data-driven nature that evolve with user interactions, learn from preferences, and adapt in real-time. They are no longer just tools but partners, continuously enhancing and personalizing the user experience through their data-driven insights and adaptive algorithms. This new breed of platforms signifies not just technological advancement but a paradigm shift in how we perceive and interact with the digital world.
AI-Driven User Experience on Online Platforms
With AI, users on online platforms can approach an enhancement when using the sites for their interests and business. It is driving and reshaping the online users' activities and habits platforms:
Personalized Content Curation
Platforms like Netflix and Spotify use AI to analyze user preferences and behavior, presenting tailored content recommendations. They use adaptive feeds to ensure each user's home page feels unique, enhancing engagement and retention. Besides, AI recognizes which topics or authors a user prefers for news and article-based platforms and pushes similar content to their feed.
Search Enhancement
Instead of merely relying on keyword matching, AI allows platforms to understand the context behind a user's search, delivering more accurate and relevant results. Many AI-driven platforms like Pinterest or Google enable users to search using images and voices, breaking away from the traditional text-based search.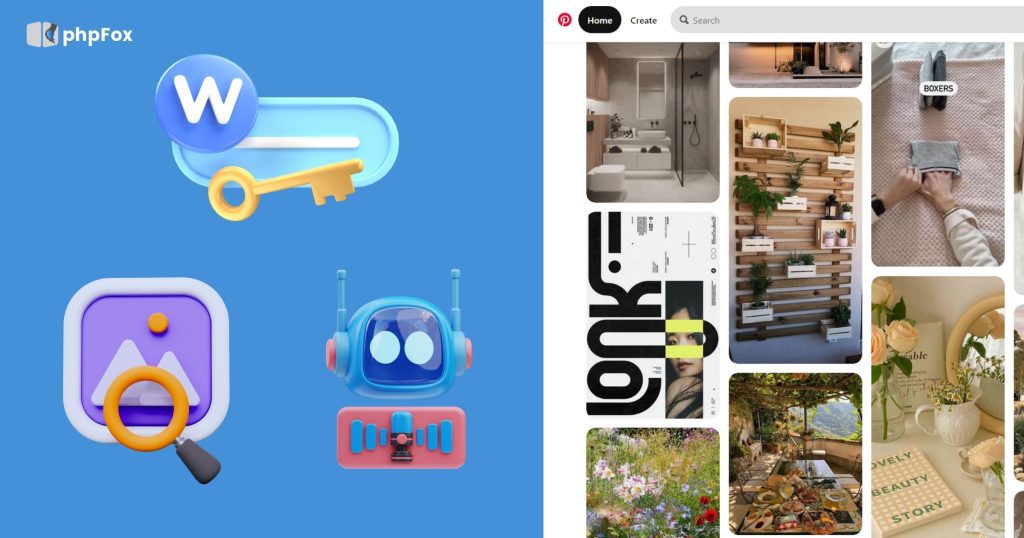 Interactive Interfaces with Virtual Assistants
Integrating AI into chat tools (Chatbots) helps to interact with and support online communities more conveniently. AI-driven platform chatbots provide responsive and convenient support for user queries, booking appointments, or recommending purchasing. With Natural Language Processing (NLP) advancements, platforms can now understand and execute voice commands, enhancing accessibility and user convenience.
Predictive User Engagement
AI can predict what a user might want to do next. For instance, when you book a flight ticket, a travel platform might suggest hotels or outdoor activities in that destination. You can choose these suggestions for your plan conveniently. Furthermore, platforms can foresee potential user churn or drop-offs and counteract with timely offers, prompts, or content to re-engage the user.
Enhanced Social Interactions
Social media platforms like Facebook and Instagram use AI to suggest potential friends or community groups to users based on their shared interests, mutual friends, or past interactions and actions.
Platforms can analyze comments and posts to gauge sentiments, ensuring that positive and relevant content gets promoted while harmful content is flagged.
Augmented and Virtual Reality
The trend of AI-driven AR and VR on platforms has been popular due to their impressive and beneficial capabilities. An excellent example is AR and VR tools' virtual product testing experience, where users can visualize furniture in their space or try on clothes without physically wearing them.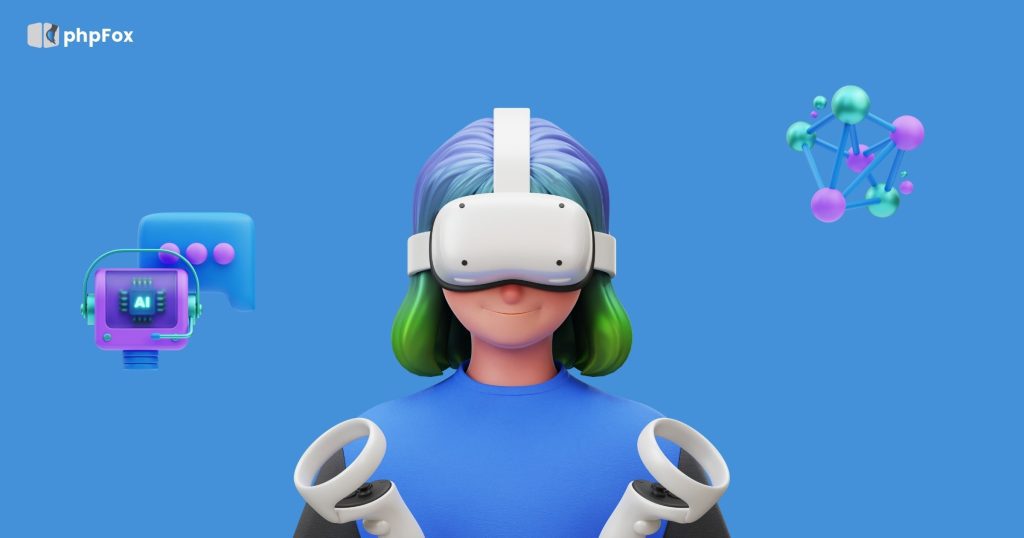 Furthermore, users can act on these platforms by making gestures like hand signals, body movements, and facial expressions. AI then interprets these gestures to execute relevant commands, and this feature has been applied to non-touch functions in smart TVs, Set-Top Boxes, and gaming.
Accessibility Improvements
Real-time language translation is one of the most popular AI effects that makes user experiences more accessible on platforms worldwide. Everyone can access any international content using the platform's built-in translation tools without using any third-party services.
Challenges and Skepticism in AI's Evolution
Ethical Concerns
Surveillance Concerns: The capability of AI to process and analyze vast volumes of data raises concerns about surveillance. With facial recognition and behavior prediction, there's potential for misuse, especially in authoritarian regimes or corporations prioritizing profits over privacy.
Accountability and Transparency: As AI systems make more decisions, the 'black box' nature of some algorithms can make it challenging to ascertain how certain conclusions were reached, raising questions about accountability.
Contemporary Skepticism
Hype vs. Reality: Even with today's advancements, there's a debate on whether AI is living up to its hype. While there are undeniable successes, there are still areas where AI struggles, raising concerns about inflated expectations.
Economic Implications: As AI systems become more efficient, there's anxiety about job displacement across various sectors. The challenge lies in ensuring that the AI revolution doesn't widen economic disparities.
Dependency and Dehumanization: With increasing reliance on AI for decisions, there's a risk of diminishing human intuition and critical thinking. Also, over-reliance on automated systems could lead to catastrophic failures if these systems malfunction or are compromised.
Conclusion
By incorporating AI into online platforms, the paradigm has moved from a one-size-fits-all approach to a customized, interactive, and predictive user experience. The user is no longer a passive consumer but an active participant in an ever-evolving digital landscape, with AI acting as both a guide and a companion.
Despite the enormous potential of AI and remarkable achievements, its journey has been fraught with challenges and skepticism. Addressing these concerns requires a balanced approach that combines technological advances with considerations to ensure that AI is an enabler of social improvement.
Integrate AI into Your Online Community Platform with phpFox
What do you think about integrating AI into the phpFox community platform? If yes, please indicate what features you want to improve in the platform. Our team of experts is honored to listen to everyone's input to develop an even better platform.
🔑 Any input or questions related to phpFox? Contact us via Client Area or email us at hello@phpfox.com