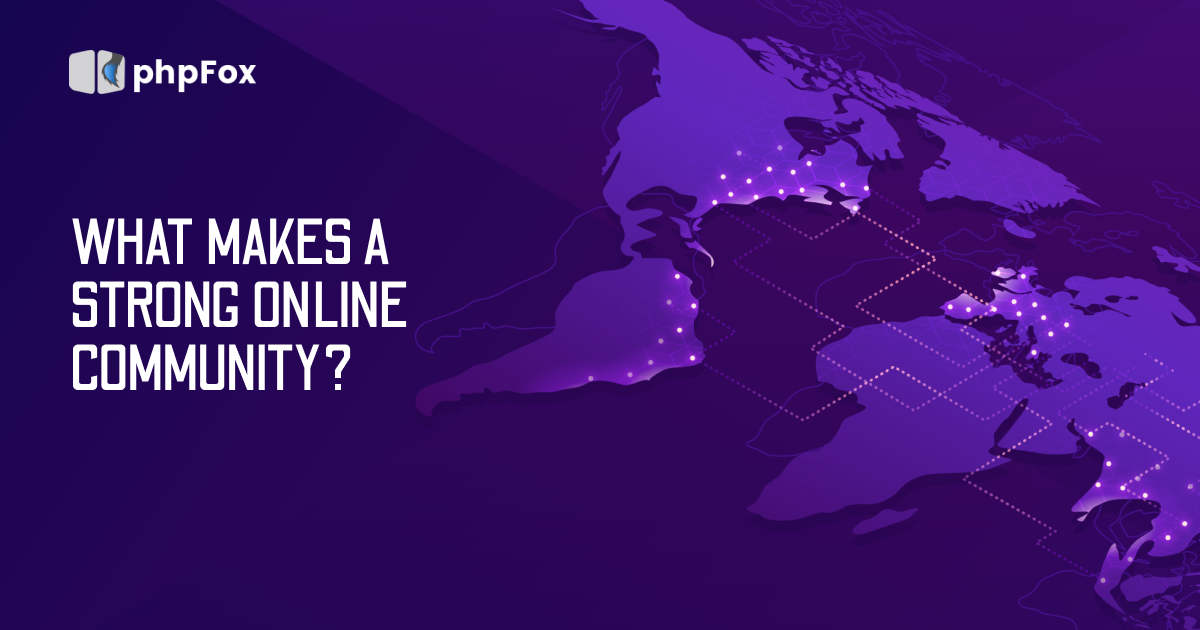 Your online community can increase sales, foster trust, boost loyalty, and lower service costs. However, profit is not at the center of a community; a strong online community is about relationships and engagement. 
RELATED: Top Social Media Tips for Small Business
In This Article:
Personalization

Mobile Responsiveness

Relevant User-Generated Content

Engaging Content

Gamification

Integration

Performance Measurement
7 Key Feature of a Strong Online Community
Personalization
Inspire and grow your community by providing members with a curated stream of relevant information, encouraging them to contribute more. Personalization elements in communities allow community members to be treated as individuals.
Individualized experiences are vital for community members; 80% of customers are more inclined to conduct business with a firm that provides personalized experiences. Personalization may also benefit the bottom line by increasing the efficiency of marketing expenditure by up to 30% and sales by up to 8%.
Mobile Responsiveness
The next thing that indicates a strong online community is a responsiveness for mobile devices and tablet users. Over 50% of all internet users globally use mobile devices or tablets to access the internet, meaning that it's essential for an online community to be responsive for mobile users. 
Websites were formerly developed with primarily desktop functionality and user experience in mind. However, as the number of mobile users grows, it is becoming increasingly important to build websites adaptable to all design kinds.
This also applies to online communities. Your online community must be mobile-responsive for all users to have a pleasant experience. The most effective online communities provide a consistent user experience for all members.
RELATED: How Can Mobile Apps Optimize Your Business?
Relevant User-Generated Content
Smart brands recognize the importance of establishing an atmosphere that encourages people to create relevant and original content. User-generated content (UGC) enhances engagement among community members, which eventually deepens a community's relationships and perceived worth.
Communities with relevant UGC frequently have many members and are constantly expanding. Because real people write content for real people, UGC is more likely to be believed and spread, assisting the community's growth.
Engaging Content
The next thing you need to know about a strong online community is to engage in high-quality content. 
Visually pleasing communities attract more visitors. Allow your customers to upload photographs and videos to their galleries and articles. Members of your community utilize pictures and videos to interact with other members and your business, answer questions, and give feedback. The traffic generated by picture and video material helps grow the community and its size.
The more visually attractive your content, the easier it is for people to interact with it. 
Gamification
Gamification is the application of game-playing features to other areas of activity. Aside from physical games, one of the first locations where gamification appeared was in online brand communities. The concepts and techniques that drive gamification have grown to line with a sophisticated member journey concept in modern communities. The user experience designer's major responsibility is to connect extrinsic incentives with internal motivation.
Gamification encourages customers and staff to share more frequently and passionately. Automate game mechanics for daily behaviors, such as giving badges the first time a member of an online community writes, replies to a post, or offers praises to another member's post.
phpFox is a powerful social community platform that helps countless businesses create their niche online communities with many different built-in features, including gamification, allowing you to apply game-playing elements to your online community. As a result, your audience and users will engage more with your brand keeping them interested. 
RELATED: Get the People to Contribute More with Gamification
Integration
When online communities are properly integrated with current systems, they maximize value to enterprises. This will enable your brand to give better customer service to community members while also collecting important data.
Integrate your online community with existing support procedures to ensure a consistent experience across all help channels. Connect your CRM system so that unanswered queries are automatically escalated to direct support channels.
phpFox also supports you with migrating and integrating your existing website into a new and improved version giving your community a makeover. If you have problems adjusting or designing your community into your ideal image, phpFox also provides customization services to help you do just that. 
RELATED: Building Your Powerful Customer Community with phpFox
Performance Measurement
Last but not least, how would you know what you're doing right and what improvement needs to be made for your community if you don't have a measurement tool? It is critical to assess community health and take action to keep it at its peak. Concentrate on metrics that are important to you by including features that monitor the following six health factors: traffic, content, members, liveliness, engagement, and response.
phpFox provides you with a full overview of your whole online community platform, interaction, etc. This means you will have better insights to make plans for adjustments to make your community into a strong online community. 
Are you ready to get your dream online community up and running? Are you planning to get more people to know you and connect with you? Give us a call and let us know how we can help! 
UP NEXT: