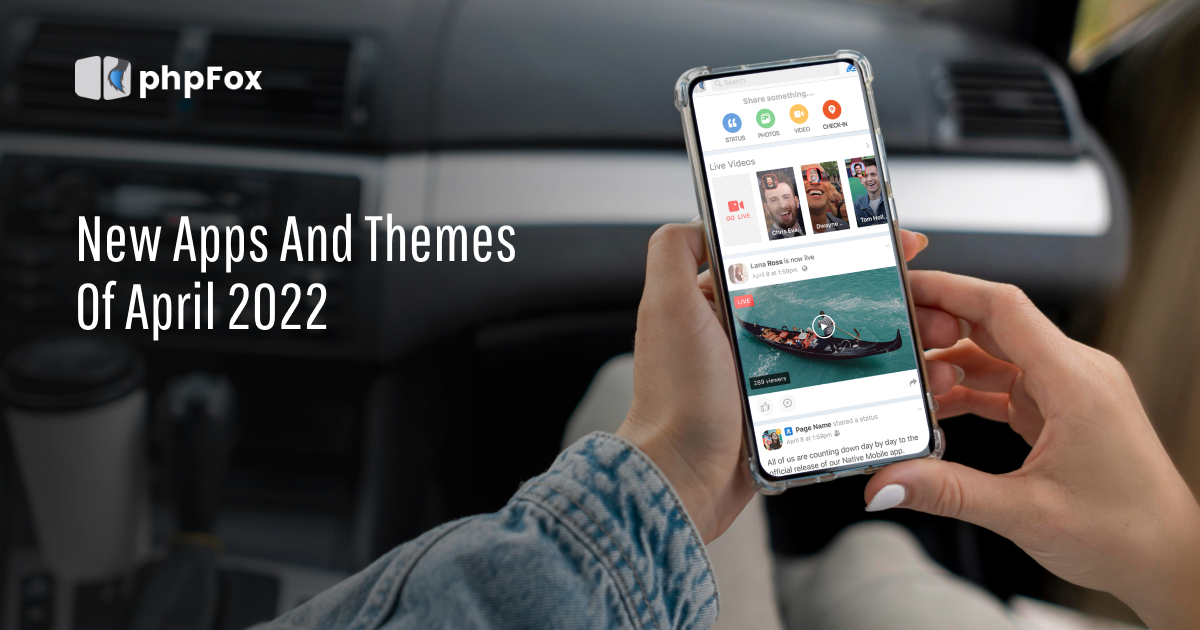 A lot of things have changed and improved for the better since the start of the year. Let's find out what the phpFox store has to offer.
Price: $29
This app provides your site with its own virtual currency unit, allowing your users to earn or purchase using this built-in internal currency. EMoney is integrated into all of their products, allowing you to monetize almost any aspect of your website (all of our apps support EMoney).
The plugin allows your customers to purchase EMoney using PayPal or Webmoney (a popular payment method in the CIS), which will provide that user a funds balance on your website that can be used for purchases on your site. Your users will have a more interactive experience with your brand as you will stand out from the competition with your own unique currency. As a result, users will have a better impression of your business.
Find out more → 
Price: $69
Gaining more leads and increasing conversions should be among your top aims as a site owner. As a result, it's preferable to start by providing a better User Experience with a simple registration procedure. Our new Multi-Step Signup will assist you in doing so.
Creating and integrating multi-step signup forms on your website will be simple. You will create long-lasting customer ties when you provide a terrific web-form experience to your leads and customers.
Find out more → 
Price: $39
People nowadays are more and more into the dark mode. You can see many people use dark mode on almost all the apps, browsers, and websites. Not only that, using dark mode can help you protect your eyesight as it's proven that bright light from black screens like your phones and monitor can hurt your eyes.
Following recent web trends, we created the Dark theme program, which changes the colors of your Phpfox to dark. Based on Phpfox caching technology, this program is the quickest, lightest, and most effective solution for your Phpfox. Control everything in this app: colors, enable/disable for visitors and various user groups, and activate dark themes by default for your users.
Find out more → 
Price: $999
ChatPlus is a Live Chatting solution that allows users to have fun while enjoying their conversation. It not only offers sophisticated Messaging capabilities like instant chat, sharing photos, videos, GIFs, files, or emojis, and adding replies but also group chat and audio/video calls. This solution is compatible with both online desktop versions and mobile applications.
Find out more → 
Price: $9
Sharing an exciting cat video on the Internet or a fascinating article about your favorite vacation spot is no longer a problem with the Share Link app from Kibcode.
This app adds a dropdown menu to feed status posts and item view pages. By selecting "Share Link," the direct URL of the status update or item is copied to the clipboard, allowing users to share it with their friends or inside your site.
Find out more →
Price: $39.99
The Internet is a multi-language virtual environment where individuals from all over the world connect daily. And everyone will be able to proudly show off their nationality to the rest of the world to see.
Everyone may follow fascinating people in business, and it is useful to know where they are from or where they are located to communicate more effectively. Not only that, people have acquaintances from various countries with whom they can communicate in other languages. It doesn't take long to look for information in member accounts – simply install the Flags app to see a flag icon next to the user's name to find out where they are.
Find out more →
Price: $30
Connecting with others from the online community has never been easier with the help of this handy virtual map app. Profile Google Map allows you to locate the members of your online community thanks to the Google Map integrate block in their profile. Not only that, it can show you the route from your city to the members' city on the map.
Find out more →
Price: $69
It is critical to be proactive with your users and to be available to assist them anytime they want it. Providing customers with relevant tips or instructional films is a terrific method to increase User Experience and take your User Interface to the next level. You may utilize this new software to make your version of guidelines tutorials that the user can easily access. Furthermore, one of the functions of this app is to collect feedback; the options are limitless.
Find out more →
Price: $32
In a world where anybody can set up an internet account, it can be difficult to determine if the social media accounts with which we engage as customers and companies today are genuine or not.
With the help of "Identity/Document/KYC Verification", you can verify website members on a document basis which will decide their real existence and help you gain instant credibility that you can use to build your brand and expertise.
Find out more →
That is only some of the latest updates to apps and themes on the phpFox Store. We will cover more useful apps and themes to bring you even more value. 
For more info about the functions and features of these new products, please contact our third-party vendors directly for inquiries.
Or you can let us know your thoughts on these products by writing to hello@phpfox.com or creating tickets in the
Client Area
.