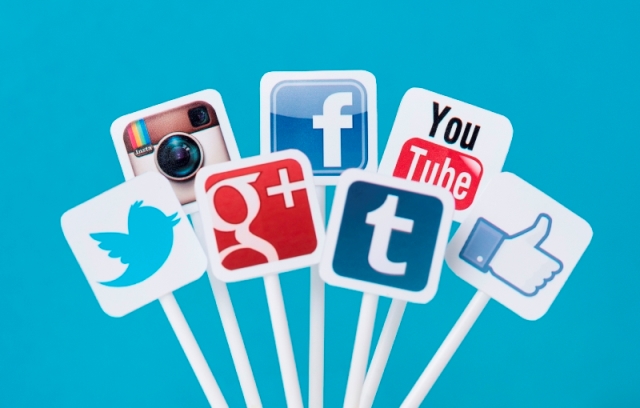 Social media and social networks have been booming in popularity, and It's crucial to understand the impact of social networks on business if you want to stay in the game.
RELATED: Ecommerce Marketing Strategies on Social Networks for Businesses
In This Article:
Increases Personalization

Helps Businesses to Become Omni-Present

Improves User Engagement

Helps Business to Reach Out to a Bigger Audience

Adds Credibility to Your Brand
Top 5 Impacts of Social Networks on Business 
Increases Personalization
The increasing degree of customization that businesses may attain through social networks has significantly influenced today's business world: One-third of marketers say creating a more customized experience is a top goal. Furthermore, 81% of customers value brands that get to know them and recognize when it is and isn't acceptable to pitch to them.
It's simple to blend into your prospect's regular activities via social media. This allows you to establish a more personal engagement with them since you can give them adverts based on their interests and past interactions.
Helps Businesses to Become Omni-Present
The average person now has roughly eight social media accounts (nine for people aged 16-24). If your company is visible on even a couple of these platforms, you will appear to be "everywhere" in that person's life.
You've probably heard of the rule of seven, which asserts that prospects must view a brand's message seven times before purchasing. That figure is projected to be substantially higher in 2022 since consumers are exposed to over 5,000 branding messages every day. As a result, social media is an excellent instrument for increasing brand awareness and increasing brand views.
Improves User Engagement
Next on the list of the impact of social networks on business is that it helps drastically improve user engagement. Customers watch businesses' social networks profiles every day, whether they are on social networks or not. With the typical individual spending just under two hours each day on social networks, social networks interaction is critical to ensuring your business receives adequate attention.
It takes a significant amount of time and effort to establish a social networks presence, develop it, and actively engage it with excellent material. However, the most significant advantage of investing in social media is the ability to reach out to potential clients wherever they may be found throughout the world.
Social media interaction is great because of the reputation it produces for your company, but on the other hand, a single unfavorable tweet may bring terrible exposure overnight, which is tough to repair. The following are a few excellent practices for engaging users.
Best practices:
Keep your business at the top of the newsfeed by producing clever and interesting material on a regular basis.

Use pictures to boost interaction rates.

Make an effort to connect with your audience on a more personal level. Make them believe there are actual people behind the brand.
RELATED: A strategic thinking on building engagement towards Online Community
Helps Business to Reach Out to a Bigger Audience
Almost 90% of marketers think their social media activities have enhanced business visibility, and 75% say they have increased visitors. It is an excellent strategy to raise brand recognition and remain in touch with your consumers.
People are increasingly turning to social media platforms to discover more about businesses — the most recent information on new products, services, commercials, offers, or promotions.
Here are some ideas for getting your brand in front of a larger audience.
Segment your audience – Before going up to the social sites, check to see whether your target demographic is already on the platform. It is not advisable to blindly follow other brands.

Employ pictures – Once you've classified your audience, use appealing visuals with information to pique their interest and increase interaction.

Start dialogues – Engage in social platforms not only by listening but also by starting great conversations by tagging or mentioning others.

Measure your efforts – It is critical to track your social activity with the help of external technologies. Learn how to get insights, channel your efforts, and boost your brand's image.
Social media platforms enable the sharing of business news as well as the uploading of related photographs or links to stories/studies in their field. It also fosters consumer trust and introduces itself to a new population of prospective customers. You can also use them to subtly add value to your guerrilla marketing examples.
Recommended Practices:
Determine your target audience's habits and behaviors, and then select the appropriate social network outlets for your organization.

Social media is a great place to make connections and give your brand a voice. Make sure your tone is consistent, welcoming, and appropriate for the business you're promoting.

The importance of visual and entertaining content cannot be overstated. Ask questions, conduct polls, and hold events to generate relevant, high-quality material and engage your audience.
RELATED: What Are Online Communities? What Are Their Values?
Adds Credibility to Your Brand
If someone is researching a company before making a purchase, one of the first places they'll probably look is the brand's social network accounts to see if they have any discounts or to ensure that they're still active. Prospects can also see your fans and likes, which increases the credibility of your company.
Because your clients are already accustomed to utilizing social platforms such as Facebook, social media is an excellent tool to help evaluations. Consider sending emails to your customers asking them to submit a review, and be sure to include links to your social networks. It should also be posted on your website.
Businesses may also use social networks to manage their reputation. Even if you have a disgruntled customer, prospective consumers may observe how you handle the matter. This is significant since 30% of respondents favor businesses that respond to online reviews.
Now that you have a better view of the impacts of social networks on business, it is time to start thinking about building your own online social network or online community and start making some improvements to your business. 
phpFox is a powerful social networking platform for creating niche online communities for businesses across the world. phpFox also included a variety of handy built-in features, allowing you to become more proactive and interactive when connecting with your community. Not only that, our dedicated team of developers and support engineers will always be there to help you with all of the problems that you may encounter when using phpFox. 
Contact us now and let us know how we can help! Realize your ideal online community with phpFox! 
UP NEXT: