Father's Day is around the corner! To celebrate this Special Day, phpFox is pleased to offer some hard-to-resist deals on Father's Day Promotion 2022. Let's jump in to collect props!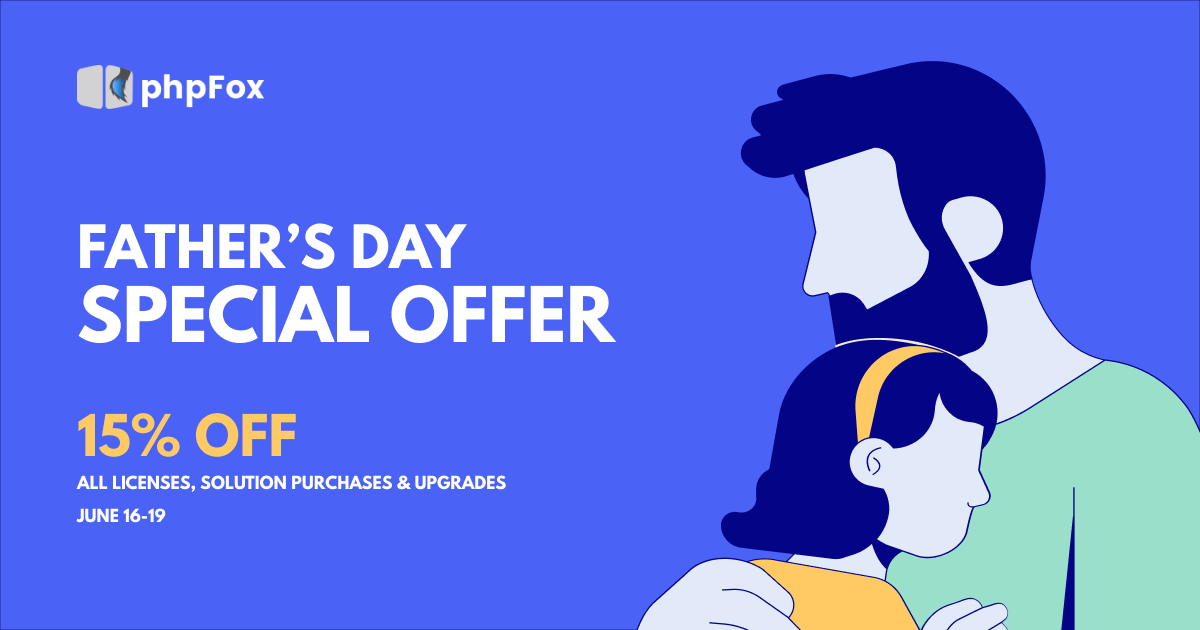 FATHER'S DAY PROMOTION 2022
?Take this precious time to treat dads or yourself by starting a new online community or upgrading your license, and buy extra solutions to better grow your business.
15% OFF on all phpFox license purchases, upgrades, or solutions from June 16 to June 19, 2022.
CODE: FATHERSLOVE22
Wonderful feature packages awaiting with best prices!
In addition, 3rd-party experts are also offering Discounts for all their plugins. Shop on store!
YouNetCo 15% OFF for all Plugin Purchases |
Code: YNCFATHER22 | June 16th to June 19th
For more information, Contact us via email hello@phpfox.com