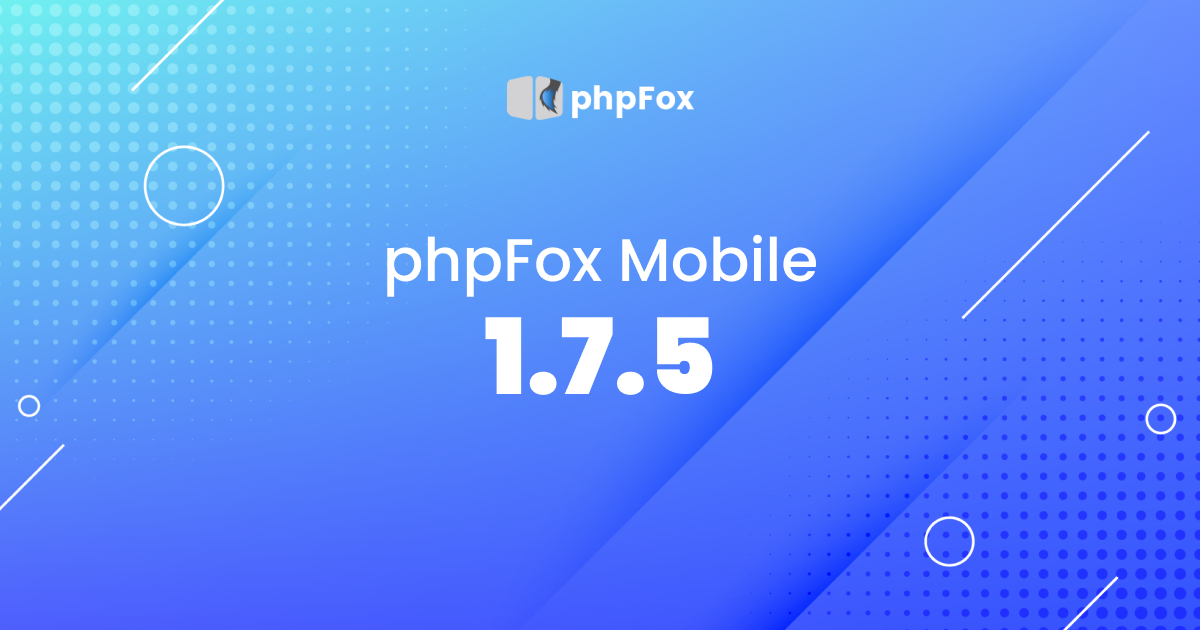 How's it going? We are so excited to announce that the phpFox Mobile App 1.7.5 has been officially released. In addition to bug fixes, many cool features have been added to the mobile app that I believe that you shall be interested in. Let's take a look at them now.
Mobile App 1.7.5
Bug fixes
Hide activity points in users' About Info section
Fixed errors when a reshared post automatically disappeared if there were a change in the privacy of the original post.
Fixed cropped image in Event cover photo
Sponsor in feed post stays on the top of the feed.
Users are now automatically being tags in a reply comment
Enable selection of photo album on ios
Improvements
Optimize iPhone storage
Improved DateTime picker on iOS 14
Support custom tab bar with animation
Have an option for menus configuration for a specific user group on the mobile app
Do not show Quizzes results on iOS and Android apps
Support privacy setting in feed with "Community" permission
Support  "Invitee only" option for  Event's privacy
Support  non-friends chat function for Instant Message
Improved map feature
New features
Integrate deep link
Autoplay video in Feed. This feature is only functional for videos uploaded directly from local storage and is not yet supported for external video links.
Upgrade Mobile App 1.7.5
You can open a Mobile Build ticket in our 
Client Area
 to request us to upgrade your mobile apps. There are more details for your information in the 
phpFox Release Notes
. Don't hesitate to submit tickets or report immediately to our 
Client Area
 for any issue. We're constantly working to improve your phpFox experience. We always appreciate any feedback to make phpFox better, hence please feel free to share with us your ideas.