Hi All, here we have the new phpFox Apps and Themes on the Store in Q1 2020. Check them out and share your feedback with us.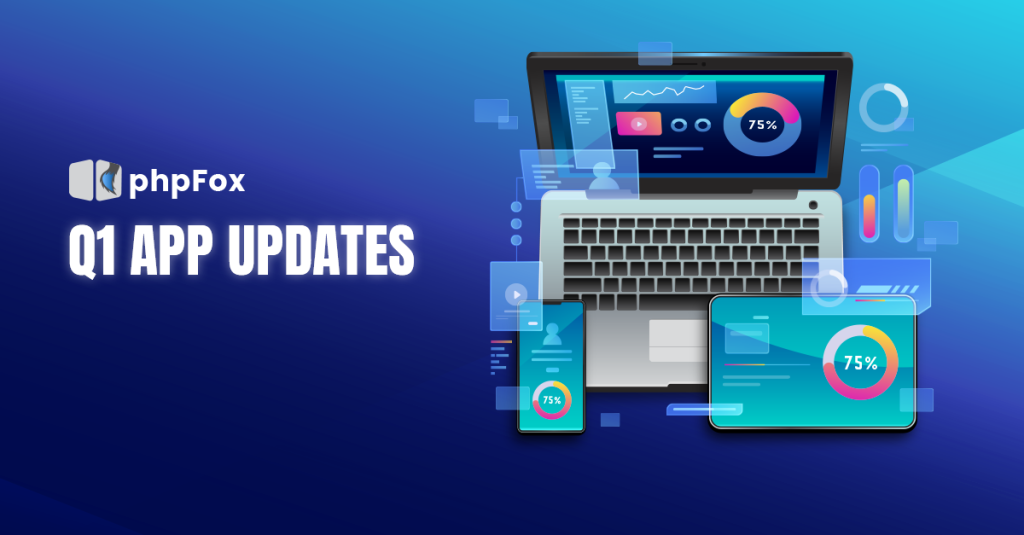 Discord Webhooks
Expert: Scheinwelt-Media
Price: $19
With this app, you can post content from your website directly to your discord server. Discord is one of the best free software for text and voice chats and with this app you can integrate it into your social network. At the moment the app supports new blogs, new photos and forum threads. More modules will be integrated with free future updates.
Events Slider Block
Expert: Foxer
Price: $19.99
This app helps to bring more attention to your events – it is a block that shows all your events in a slider. There is an option to filter only upcoming events, go to events list or create a new event right away. This helps to significantly increase your event's activity and extremely handy in case if events are the key feature of your social network.
Advanced Gift
Exper: FoxExpert
Price: $39
Do you want to add another feature for engaging user interaction? Well then allow them to send to gifts. All users love to get gifts with warm messages. You as admin have full rights to Manage the gift packages and restrict by user level. If you want to monetize this function we prepared 3 ways of payment – activity point, core gateways and our Emoney. Flexible Admincp settings and user group view settings.
Visitor App
Expert: FoxExpert
Price: $29
Guest is an important feature for all social network sites, but how about profile visits? Our new Visitor app solves that problem, our app allows you to see guests, visited profiles, Realtime popup notification with a custom design through the admin panel.
Hide Posts
Expert: Cespiritual
Price: $29
Hide Posts is an app that allows you to control spammers on your network; you can supervise their post even without their knowledge. It is beneficial if you are running a niche community and want to hide posts that are not related to the community interest. 
Hide Posts also acts as a revenge to spammers, as spammers can see other spammers posts and the posts are hidden from others in the network. This App also guarantees that your network remains healthy and exciting for its members. 
Guest Landing Page
Expert: FoxExpert
Price: $39
Want to show your guest visitors a preview of your social network? Guest landing Page allows this feature, plus it has a unique slider and ability to put any widgets to 11 places. Make your social network well designed, and it also helps in increasing registration count. Many admin settings allow to your manage anything on this Landing page.

Award App
Expert: FoxExpert
Price: $19
All users love to get awards and badges. Create a special award with image and description to reward most active users on your website, or you can also provide users with a special badge. If you want to assign a unique picture to a user group – this App allows that too! Setup expiration period for awarding or provide it for the whole time. Flexible admincp settings and user group view settings.
Posts Limit
Expert: Cespiritual
Price: $19
Posts Limit limits the number of post's your members can add in a specific time range. You can set the limit by user group. After the limit, your members are not able to add more posts until it resets. You can reset the limits manually, or you can set up a cronjob to reset the limits, for example, every day at midnight. With this App, you can control SPAM by limiting the number of posts your members can add each day or an hour and so making them realize that quality is better than quantity.
Menu Albums
Experts: Cespiritual
Price: $9
This App adds to profile Menu a link to My Albums, allowing the owner of the profile to access it more directly. You can enable/disable this button by user group, showing it only to some of your members.
That's all for now.
If you want to learn more about the functions and features of these new products, you can contact directly to our third-party vendors for inquiries.
Or you can let us know your thoughts on these products by writing to hello@phpfox.com or create tickets in the Client Area.
And, please stay tuned. We will get back very soon.