It's time for Christmas & Boxing Day Promotion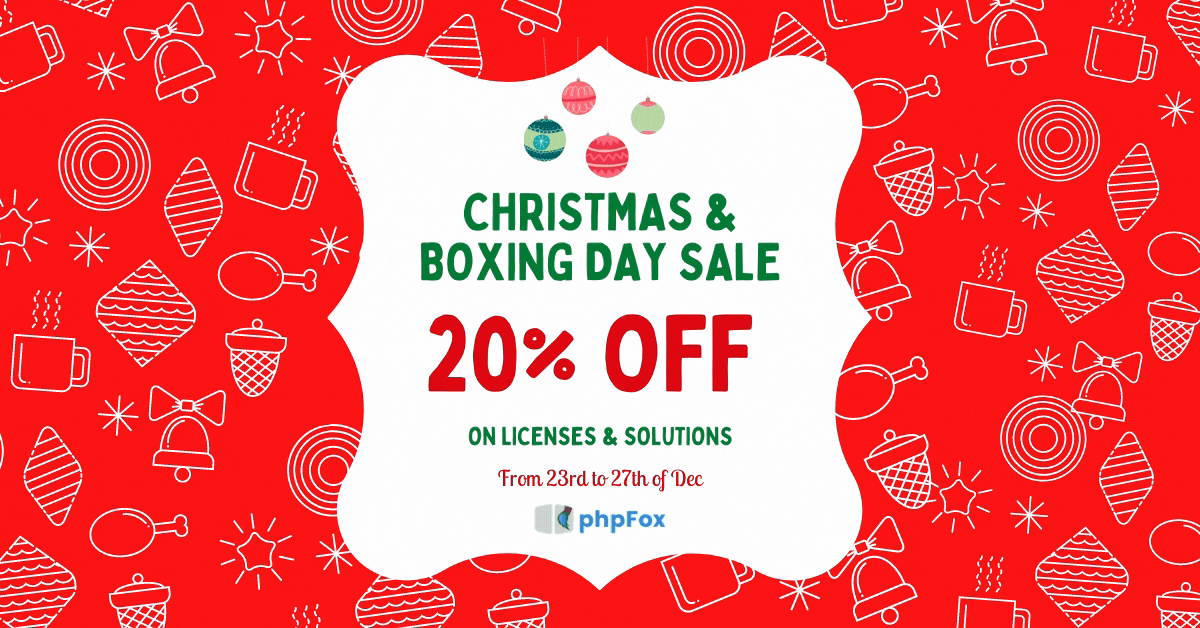 Ding-dong ding-dong!
We're delighted to offer a 20% DISCOUNT on license & solution purchases & upgrades
Duration: 23rd to 27th of December
Please click below to get the Promo Code
[sociallocker]MERRYPHPFOX2020[/sociallocker]
Let's ring the bell!
*Please kindly note that subscription licenses are not included in this promotion and the Promo code can be used once per client.
phpFox Expert Promotion
YouNetCo
A 20% off on all purchases
Promo Code: YNCXMAS2020
Duration: Dec 23rd to 27th
Cespiritual
A 30% discount on all Apps and Packs
Promo Code: CES
Duration: Dec 23rd to 27th
Foxer
A 20% discount for all products and packages
Promo Code: FOXERNY2021
Duration: Dec 23rd to 27th
FoxExpert
A 20% discount for any App/Theme or Package
Promo Code: CHRISTMAS2020
Duration: Dec 23rd to 27th