Welcome 2020 with fresh dreams, fresh plans, fresh objectives, and fresh commitment. Happy New Year to everyone. We wish you will have a great year ahead with full of happiness, achievements, and prosperity. At the beginning of the year 2020, we are excitedly having a special gift for you. Yes, it is the New Year Sale 2020.  Let's celebrate and start the new year with full energy together.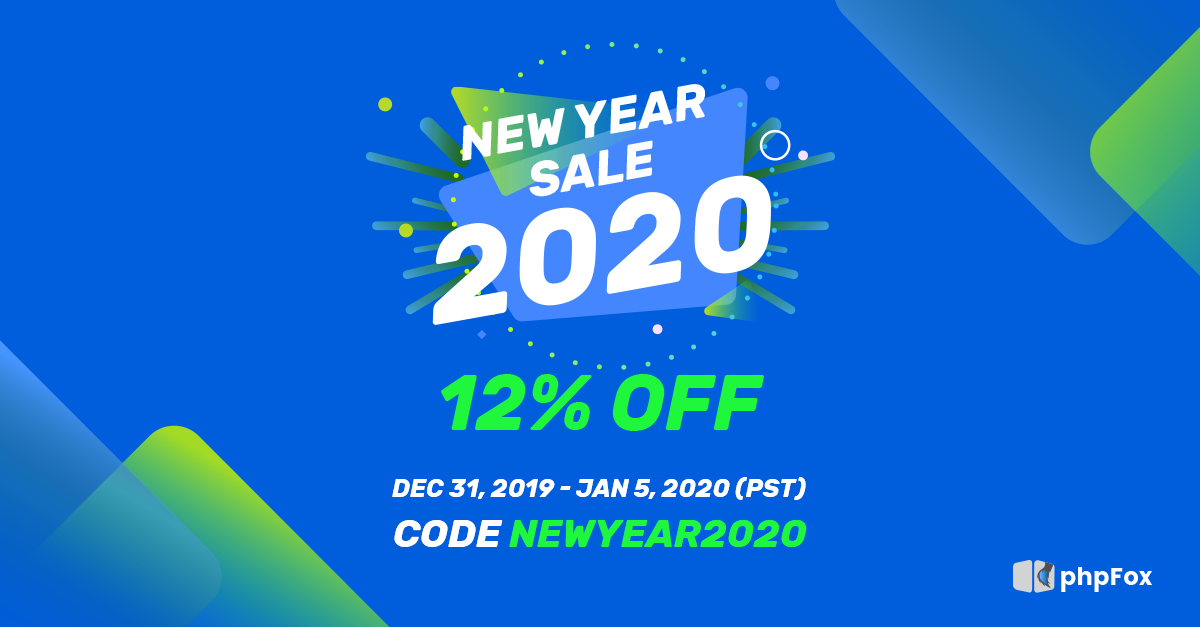 New Year Sale 2020
12% OFF on new phpFox licenses and upgrades
From Dec 31st, 2019 to Jan 5th, 2020 (PST)
Promo Code: NEWYEAR2020

Join us today to start your own Social Network!
3rd-party New-Year Deals
It is exciting to announce that there are also New-Year deals of 3rd-party experts on phpFox Store, please check them out.
Happy New Year 2020. New Year may bring us new hopes, new goals. We wish you all the best in 2020. We are proud to provide the best solutions and services to help you build and manage your Social Network effectively and productively. Joining with phpFox New Year Sale 2020, we would like to offer you 25% Off to all products and packages on phpFox Store. The coupon code is YNCNEWYEAR20. 
We're offering a discount during Christmas / New Year holidays with 30% off on our apps: Stories, User Dashboard, AdBlock Detector, Verified Members, InstaFox, All apps package. The coupon is FOX19CHRISTMAS
That's it for now. We are going to update the blog for more deals from 3rd-party experts. Please keep watching. However, don't wait until tomorrow. Let's come and get these deals from today.
And again, Happy New Year to you!