Hello everyone. How is your day going? We are so excited when getting back to you today. As you may know, Independence Day is a federal holiday in the United States commemorating the Declaration of Independence of the United States on July 4, 1776. Celebrating this special federal event, we are happy to give away 13% Off to ALL new phpFox purchases as well as license upgrades from today. We hope that you are going to be interested in this promotion. Happy holiday and let join our 4th of July Sales.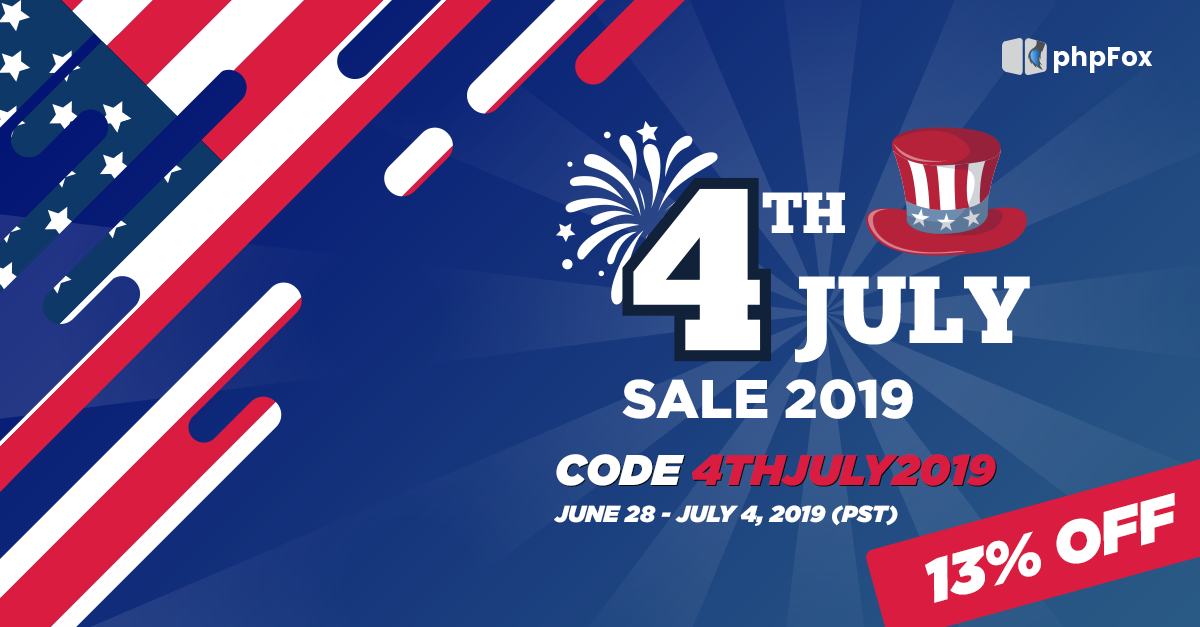 Shop and save 13% on the 4th of July Sales
With Code: 4THJULY2019
For ALL new phpFox license purchases or license upgrades
From June 28th, 2019 to July 4th, 2019 (PST)

Let's take this opportunity to get phpFox and start building your online communities today.
And, new interesting upgrades are coming
We are very happy that you all welcome our new Saved Items app. We have received much positive feedback about this app so far. Your feedback encourages us a lot. Our team has been working incredibly hard to enhance phpFox better day by day. Now, let's talk a bit about what is coming next:
Firstly, it is about the new version of Instant Messaging app. Since Google Firebase becomes one of the most popular services for Instant Messaging feature, we believe that Google Firebase will provide a good experience and one more option for Instant Messaging feature to our valued clients. That's why we have decided to support Google Firebase option along with the current option (NodeJS and Redis). And certainly, the new Google Firebase option of Instant Messaging with work perfectly with our mobile apps.
The second is about our native mobile apps. We all see that mobile apps are so useful and important for any social networks to be successful nowadays. Therefore, our team has to put more efforts and focus on mobile app development. Many new fantastic features such as Dark Mode, RTL layout, Language Switching, etc. will be available on our mobile apps soon. We are going to have a sneak peek about these new features.
Lastly, we would like to inform that our team has been working on the new Premium Chat app and the progress is good so far. More updates about this Premium Chat app will be given in another blog soon.
This is enough for now. I hope that you are satisfied with our development works.
Have any inquiries or suggestion? Please don't hesitate to drop us a message to hello@phpfox.com or submit tickets in Client Area.