Halloween is coming up! Children will be marching up and down your block in costumes asking for trick or treat within the next week. So keep reading to get phpFox Halloween Treats below.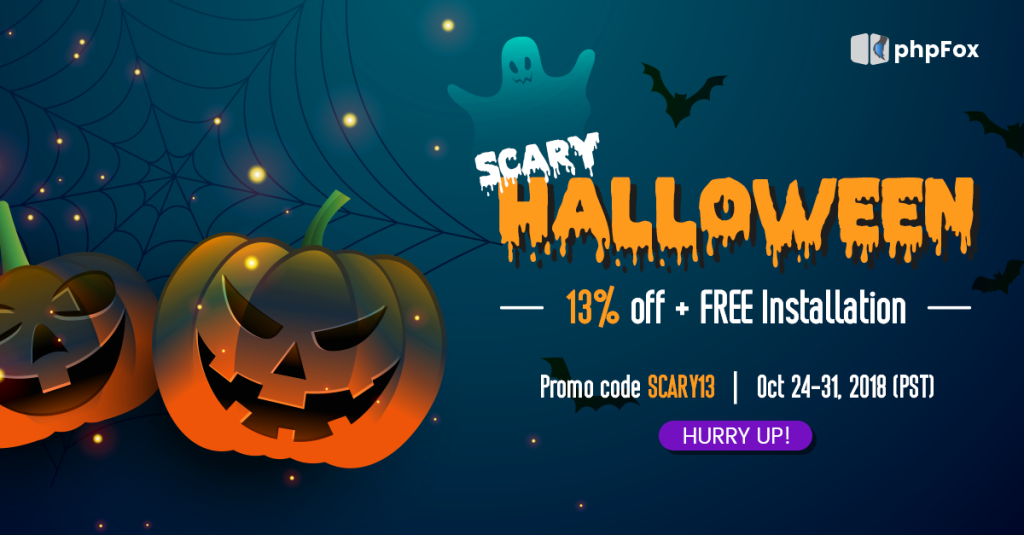 Are You Ready To Get Spooky?
Hold up as the spooktacular Halloween bargain from phpFox might daze you more than any scary story you have ever heard.
Get a screaming deal with phpFox on any purchase with 13% Off Discount + FREE Installation Service when checking out from Oct 24th, 2018 to Oct 31st, 2018 (PST).
Promo Code: SCARY13


You know what's the scariest of all? Halloween without sweet treats.
So hurry up! Please order now and treat yourself kindly with our monster Halloween promotion.
Have a wicked Halloween!