phpFox Is Ready For GDPR Compliance
What is GDPR?
GDPR stands for General Data Protection Regulation is EU's new privacy law which came to effect recently on 25th May 2018 to replace 1995 Data Protection Directive (Directive 95/46/EC).
It aims to give control back to any individual in EU over their personal data and to simplify the regulatory environment for international businesses. Even if you are not in EU, but you have any business activity with clients located in Europe, then GDPR is also applicable for you.
We introduced several features and functionalities in phpFox 4.6.0 build 3 to ensure GDPR is properly applied to our platform. The main focus is to give users control over their data.
Individual Rights of GDPR Applies on phpFox
The Right to be Informed
phpFox allows you to setup and define the content as well as the URL for Terms of Service & Privacy Policy of your site. This is to inform your users about user data stored on phpFox site. In addition, phpFox Script also stores info of the session. It includes the login history with info on the browser, device, IP address, action, and timestamp. This applies on top of all data that a user entered manually to the phpFox site.
Please check the following screenshots for your guidance.
Select Edit on a certain page to start working on the content of these pages.

You can also choose to enable the option for a user to agree to the 'Terms & Privacy Confirmation'. in the registration process. From Admin CP > Settings > Registration Settings, enable Term & Privacy Confirmation setting.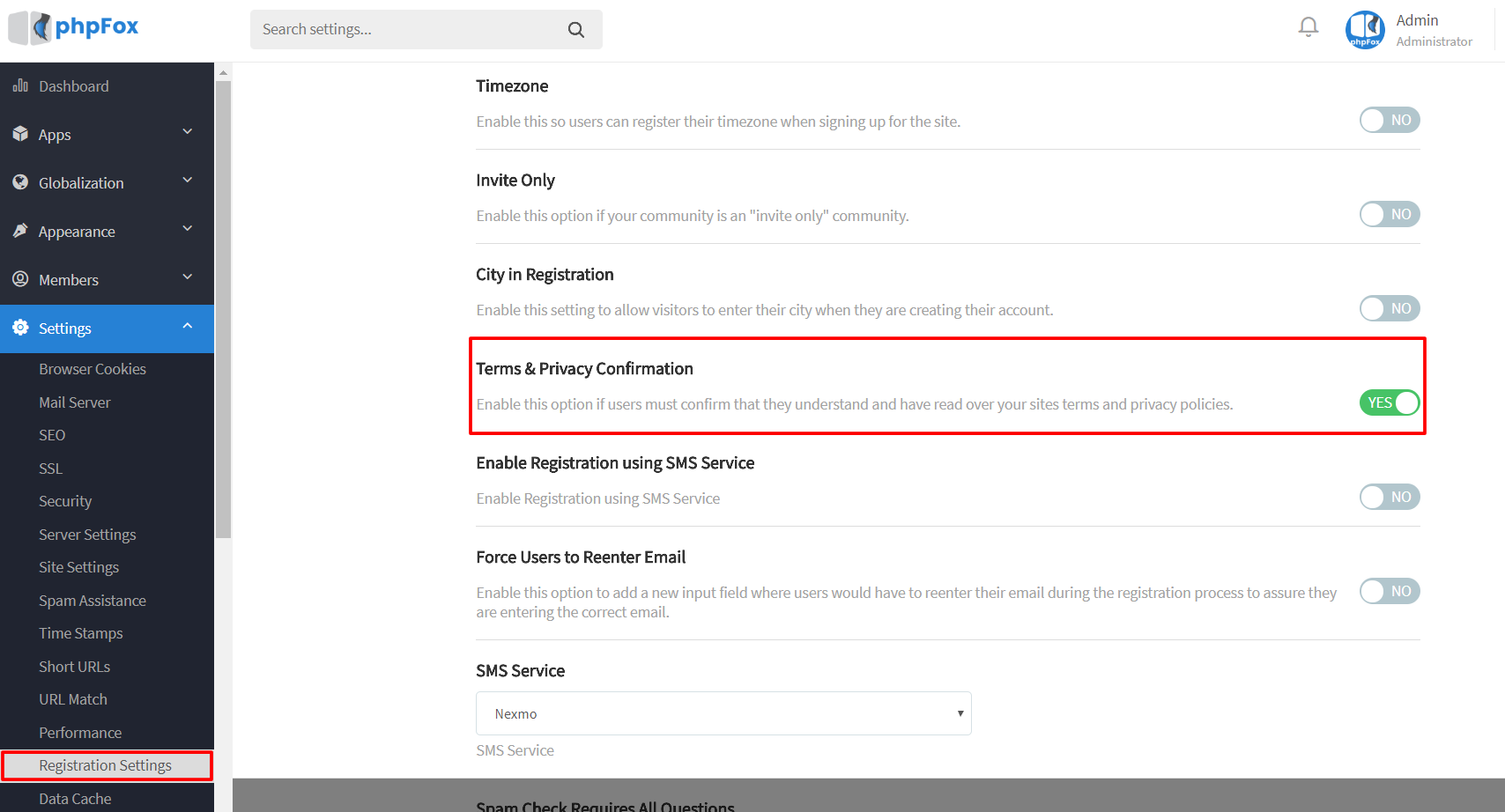 A user will need to check the box to confirm that they agree to your Terms of Service & Privacy Policy when creating an account.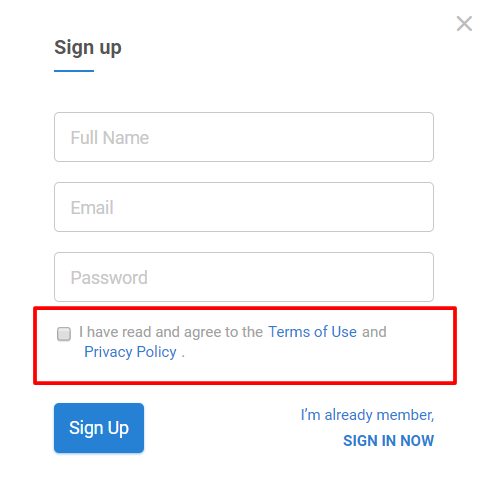 Furthermore, the user can also refer to the Term of Service & Privacy Policy at any time by clicking the link in the footer section on your site.
The right of access/right to rectification
phpFox allows users to access, view, and edit their personal information upon login. You can access this section for viewing and updating by selecting on profile > Account Settings.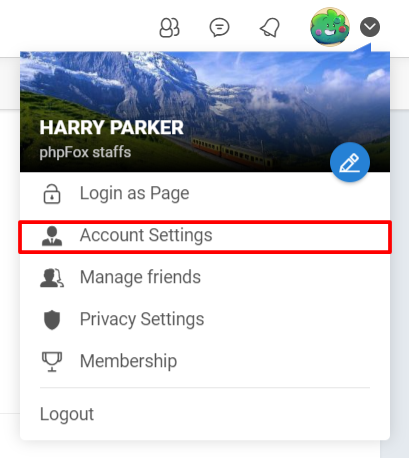 This personal information which a site collects varies from site to site. They can define custom fields to collect additional data. However, as a default requirement, phpFox saves user information such as the Full name, Email, Password, Language, Timezone, and Currency.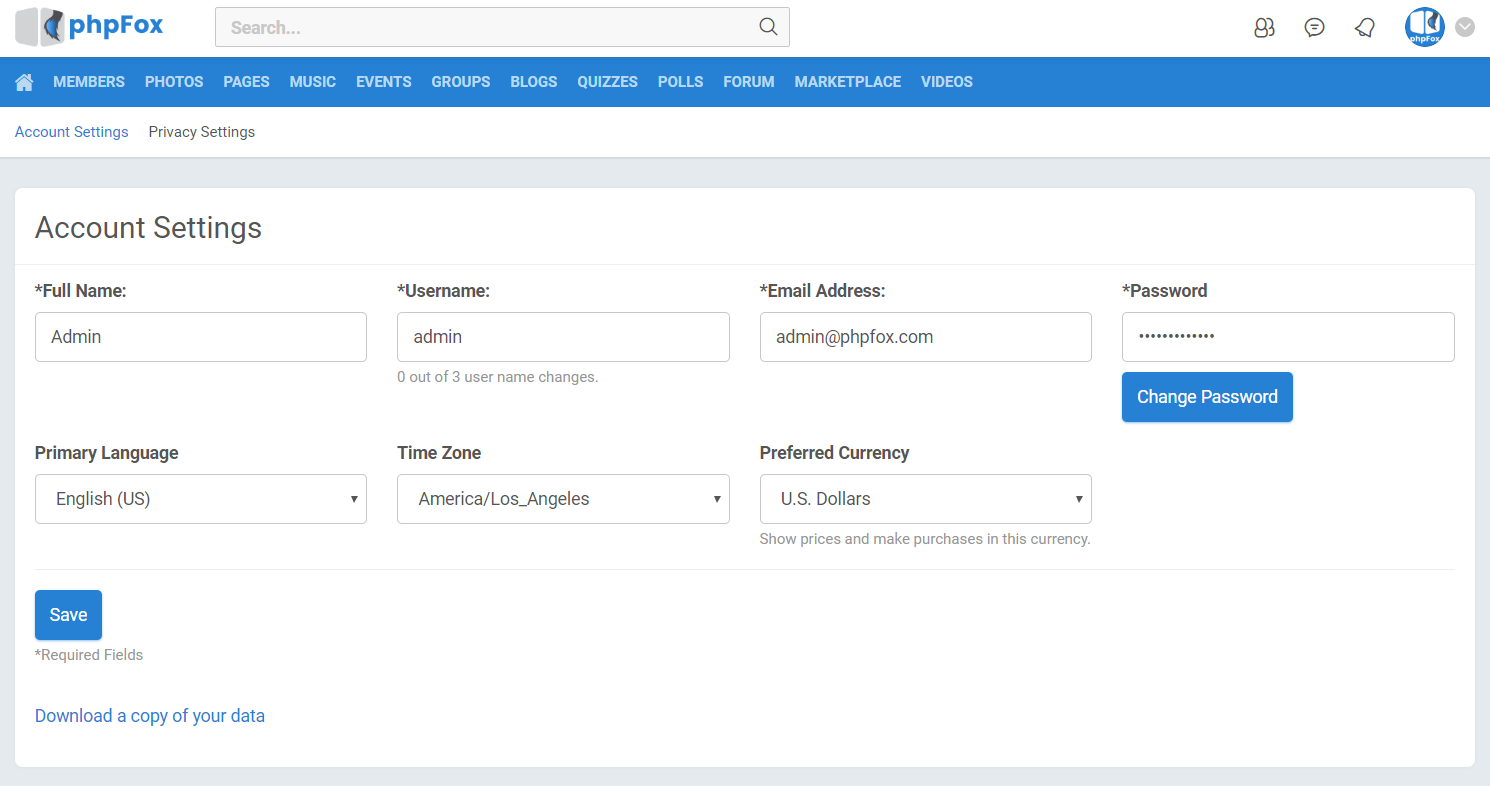 The right to erasure/right to be forgotten
In phpFox 4.6.1 build 3, any user can choose to cancel their account. It can be easily accessed by selecting Cancel Account in Account Settings section.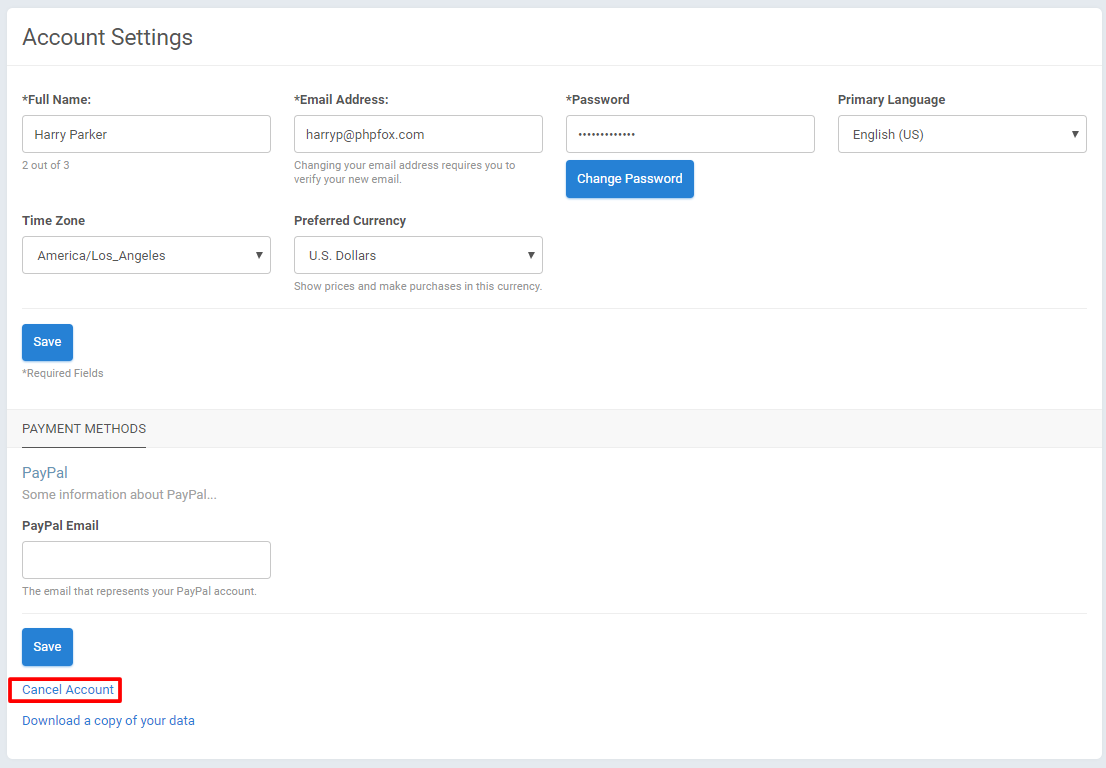 A user can use the option to delete all their data by canceling an account. It includes a personal information in the user's profile, posts, comments, photos, music, video, tags… The user might need to fill out the form to provide some information before processing on to account deletion.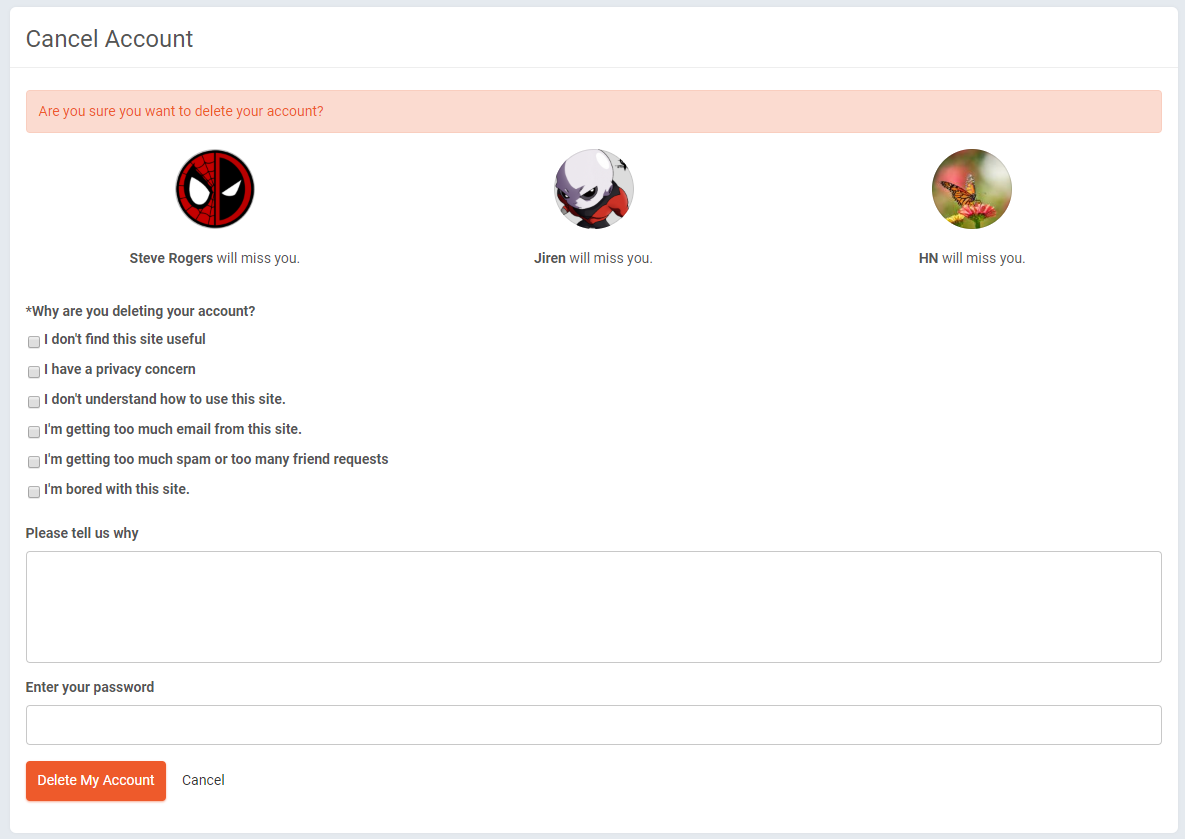 The right to data portability
The meaning of Right to data portability is that users are able to export and receive all of their personal data in a machine-readable format.
Therefore, a user can now generate a customizable export of data with this new build 3 functionality. You can access this feature by selecting Download a Copy of your Data in Account Settings section.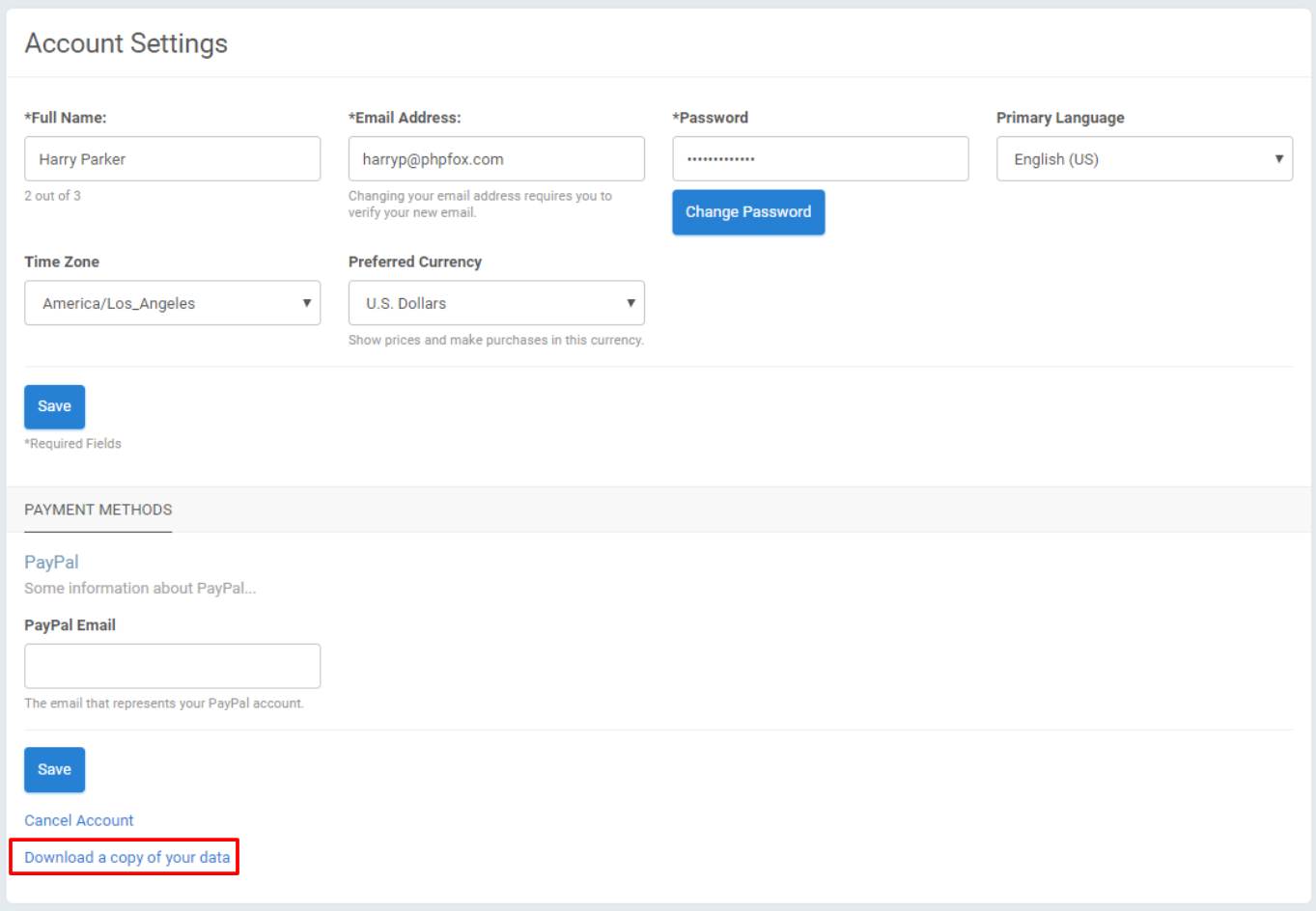 Users can choose which data they wish to export from the next page

A zip file will be downloaded which include all data entities you select to export before in JSON format.
And, phpFox 4.6.1 Build 4 is available now!
We are pleased to inform you about the very quick release 4.6.1 build 4 for maintenance. Some important security improvements and bug fixes are included in this version. Please refer to this article for more details.
You can report in our GitHub tracker if you found any bugs with this release. Moreover, you can submit a ticket in your client area to receive support from our team.
Summary
We hope that with these releases, it will be easier for you to meet your compliance needs and obligations.
Please feel free to contact us either from your Client Area or email at hello@phpfox.com if you have any questions.